Atera's had a BIG makeover. Our designers have reimagined and streamlined the Tickets, Alerts, Devices, and Customers pages, along with the filters to make things clearer and more beautiful. And this is just the beginning!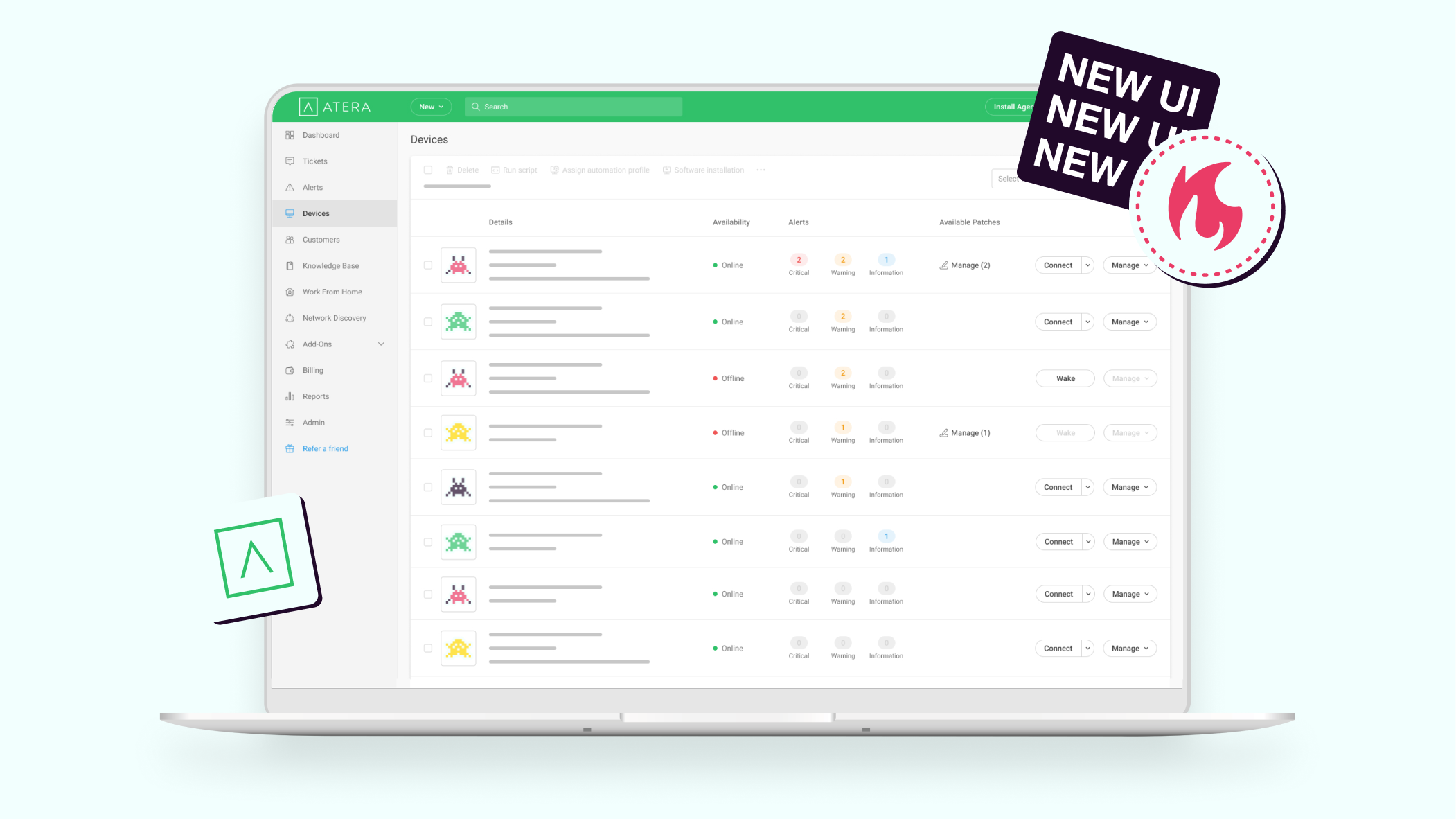 This article will cover the main improvements and capabilities of Atera's new look, including how to:
The Grass is Always Greener
You're opted in to the new UI by default but have the choice of opting out and continuing to use the old UI.
To return to the old UI:
1. Go to the address bar in your browser.
2. Replace 'new' with 'Admin#' in the URL.
3. Hit Enter.

The Atera app reloads with the old UI.
A More Responsive Dashboard
We've cleared some space so you can act with purpose. If your window width is less than 1280 pixels, the left-hand navigation menu will automatically collapse, so that nothing gets cluttered.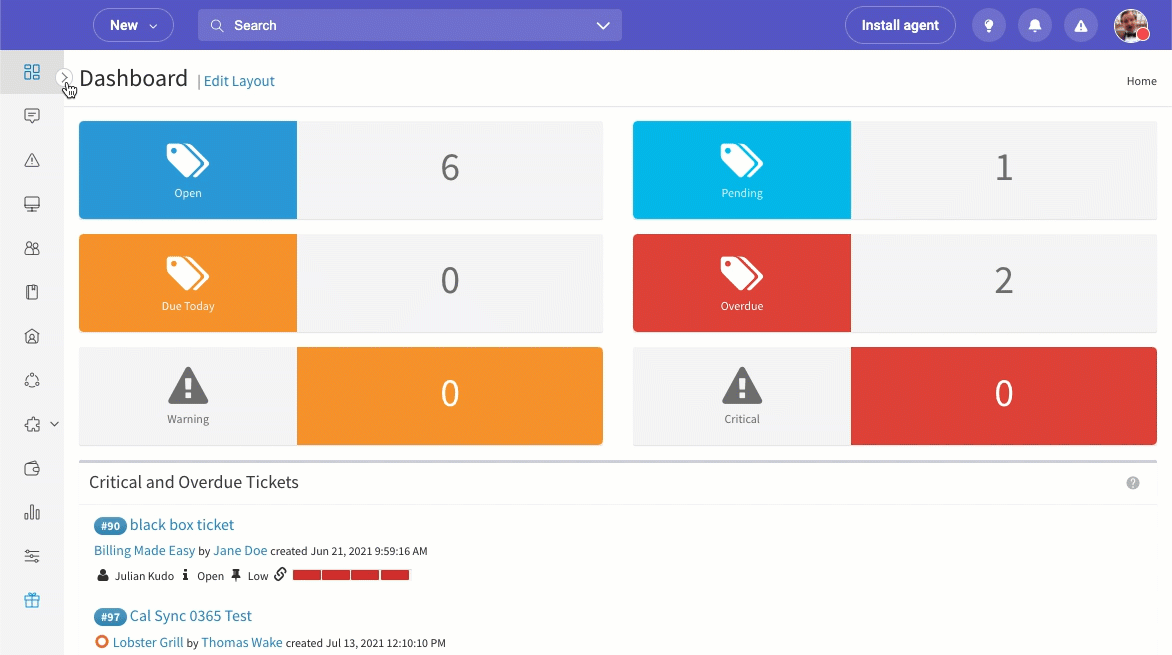 Improved Filters!
We've improved filtering on the Tickets, Alerts, Devices, and Customers pages!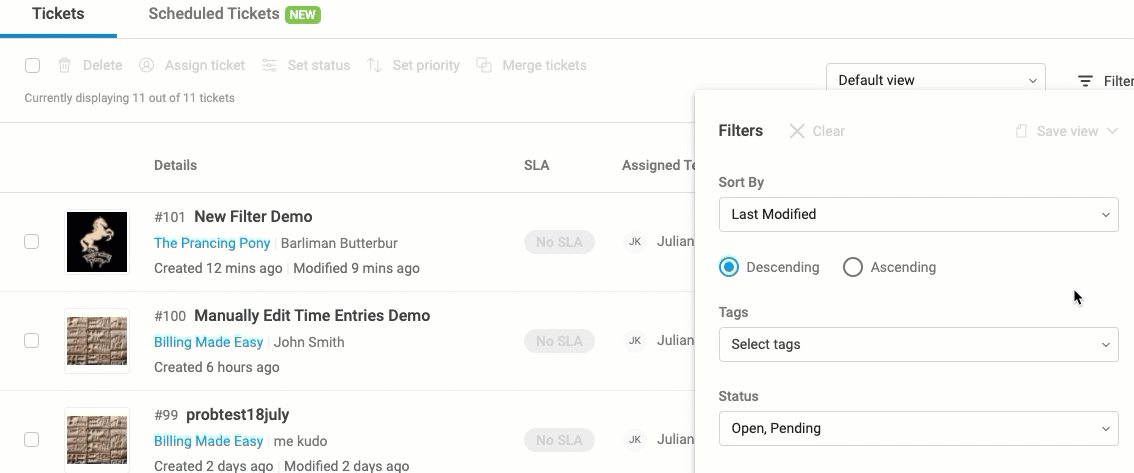 Inline Editing
Tickets: Assign technicians and edit the priority, activity status, and status of your tickets directly from the Tickets page!

Alerts: Get more information by expanding alerts. You can also create new tickets directly from the alert or assign an existing ticket to it.

Customers: Now you can add or edit the phone number and address of your customers, as well as set their rank—directly from the Customers page!

After entering your customer's phone number, you can call them by clicking the phone icon that appears on the right-hand side of the phone number.

As you enter your customer's address, Google Autocomplete will return place predictions in a dropdown list.
A Simplified Customer Search
Use the search bar in the upper-right corner of the page to find your customers.