Effective July 1st, 2021 Atera Networks Ltd will be subject to collect Good and Services Taxes (GST) on any and all applicable servicers purchased by Australia-based customers.
As such, please note all relevant invoices will now include a line to demonstrate the collection of GST for the services used under your Atera subscription and/ or any add-ons.
Upload Sales Tax Exemption Certificate
If your company is registered as tax exempt or maintains a reseller certificate, you can upload your certificate in Atera.
To upload:
1. From Admin (on the side panel), click Tax Administration (under General).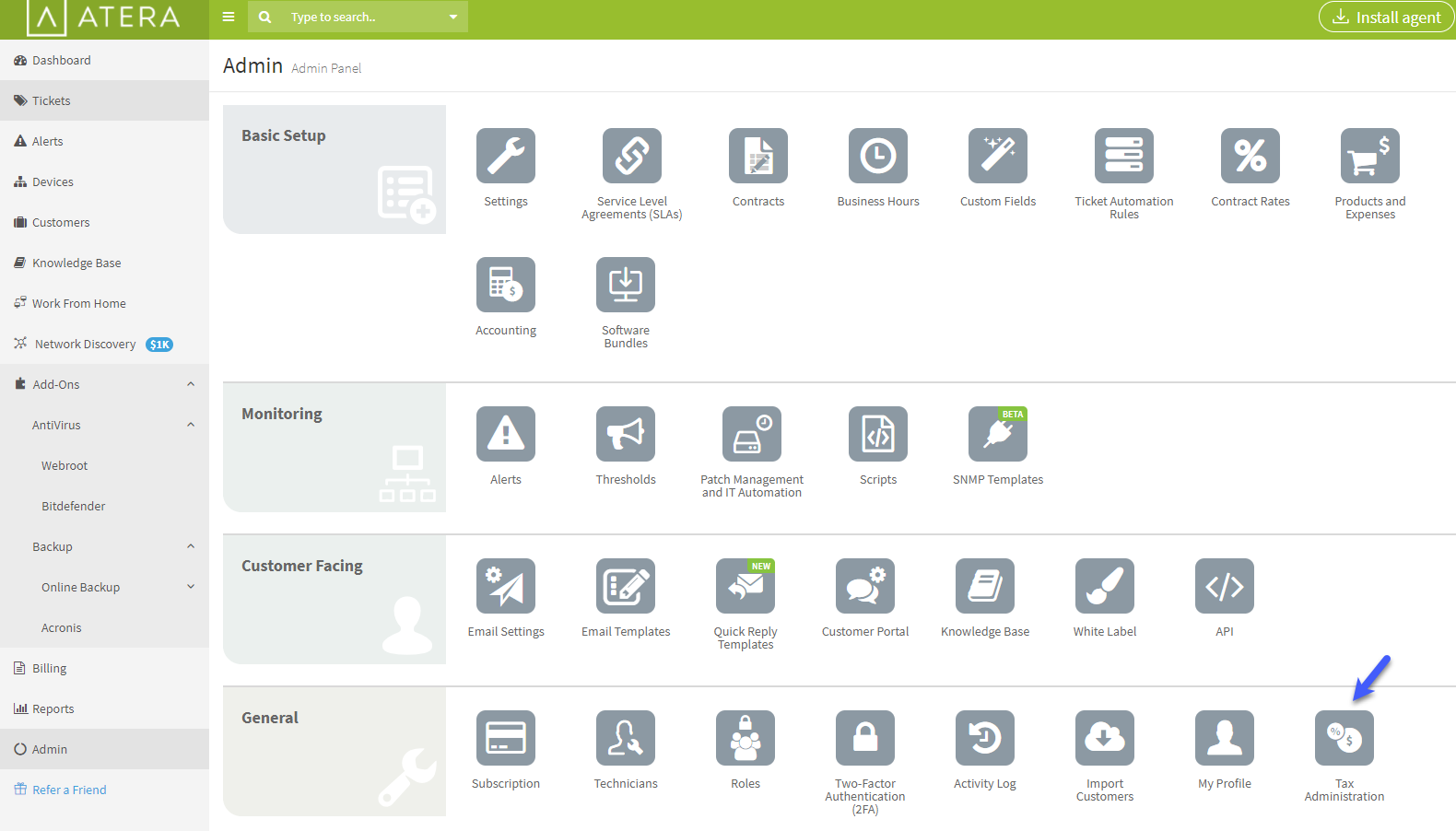 The Tax Administration page appears.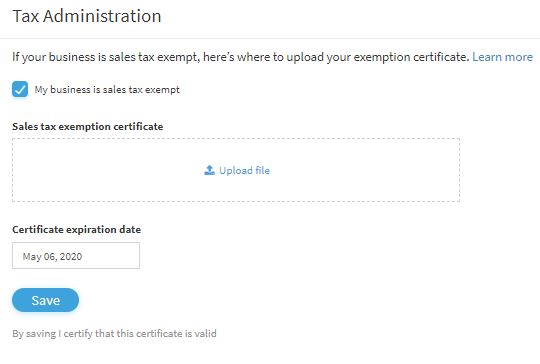 2. Fill in the form:
a) Check the box next to 'My business is sales tax exempt'.
b) Upload your exemption certificate.
c) Fill in the certificate expiration date.
3. Click Save.
Your certificate is uploaded. You will not be charged sales tax on your next bill.
Learn more about Atera subscription billing