WinRing is a mandatory process for Atera that checks if the CPU/HDD/Memory loads are within the Threshold item value you assigned to a machine. In case these are exceeded, Atera can then raise an alert in the console.
As a result of this continuous process, the Event Viewer will record an entry once every few minutes within the System Windows Logs (event ID 7045):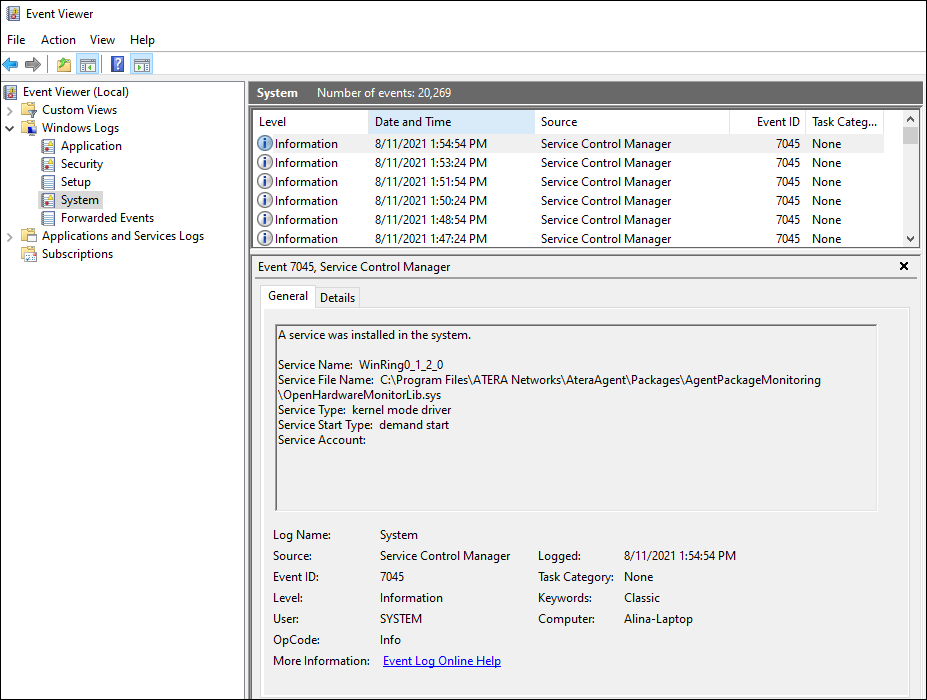 Note: These are informational logs that describe the successful operation of an application/service and do not put any load on the machine.
Create a custom view in Event Viewer
WinRing is a mandatory service installed across all our customers base that are monitoring CPU/HDD/Memory, therefore, it cannot be disabled.
As a workaround, you can create a custom view and exclude event ID 7045.
To create the custom view:
1. In the System event log, click on Filter Current Log in the left action pane.
2. Under Includes/Excludes Event IDs, replace <All Event IDs> with your filter needs:
If you want only a certain event, enter that event ID
If you have multiple events, use commas to separate them.
If you wish to exclude an event ID, use a minus "-" sign. In this case, we will use "-7045" (without the quotes)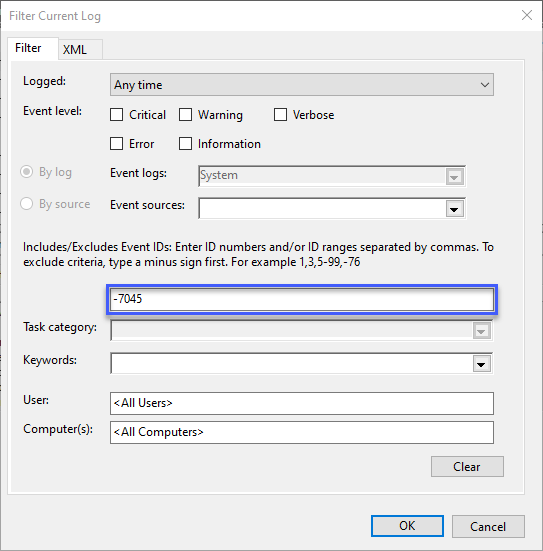 3. Click OK.
4. In the action pane you can now click Save Filter to Custom View.