The Atera agent is the foundation of the Atera monitoring system and needs to be installed on all computers and servers you wish to monitor. The agent monitors the availability, performance, and health of the computer/server at regular intervals and securely communicates back to the cloud. This enables Atera to send you alerts when a critical system or resource is down, degraded, or has reached a predefined threshold parameter. Learn more about the Atera agent, including system requirements
This article explains how to download and install the Atera agent from the customer's page.
Notes:
Installing an agent is only available to Admin users.
Install an agent
To install an agent from the customer's page:
1. From Customers (on the side panel), click the specific customer. The customer's page appears.
2. From within the customer's page, go to Devices > All.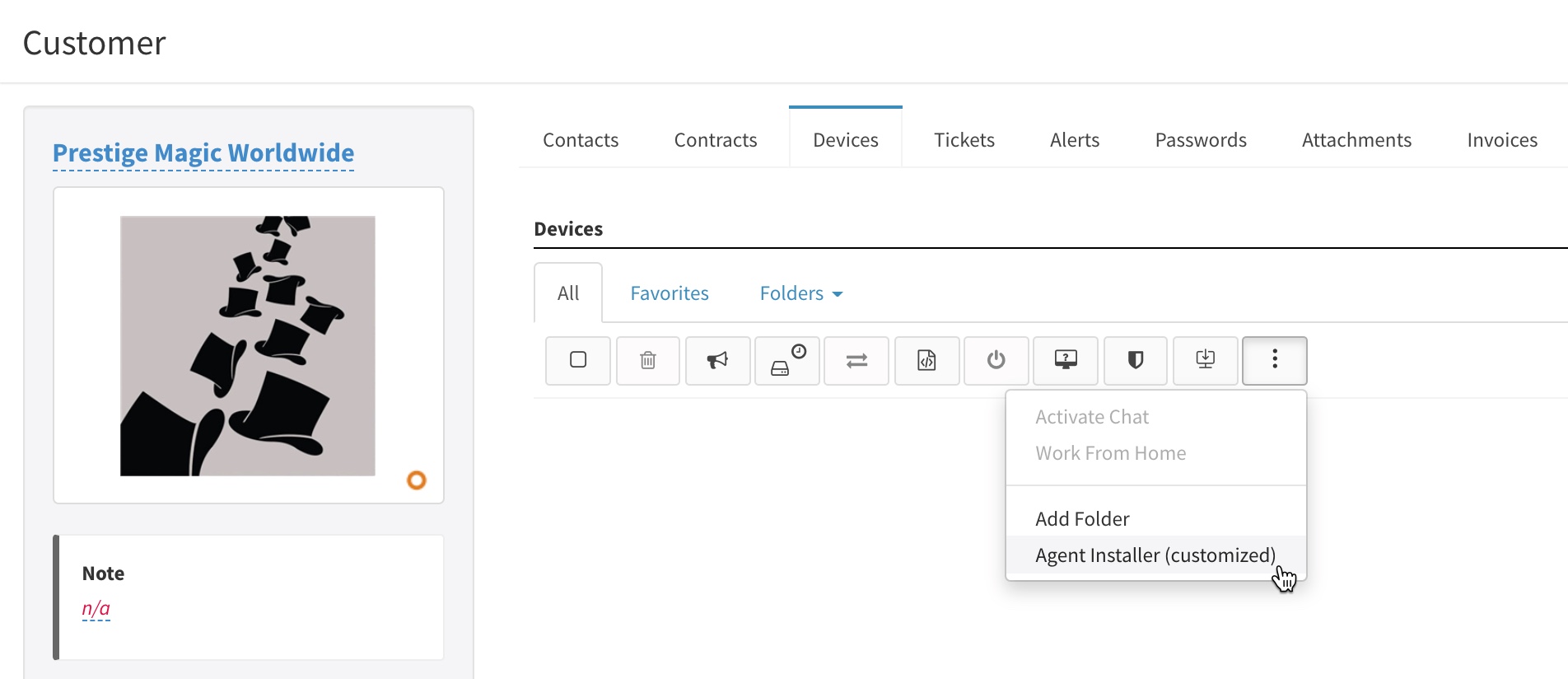 3. From the

icon dropdown menu, click Agent Installer (customized). The Download agent installer wizard appears.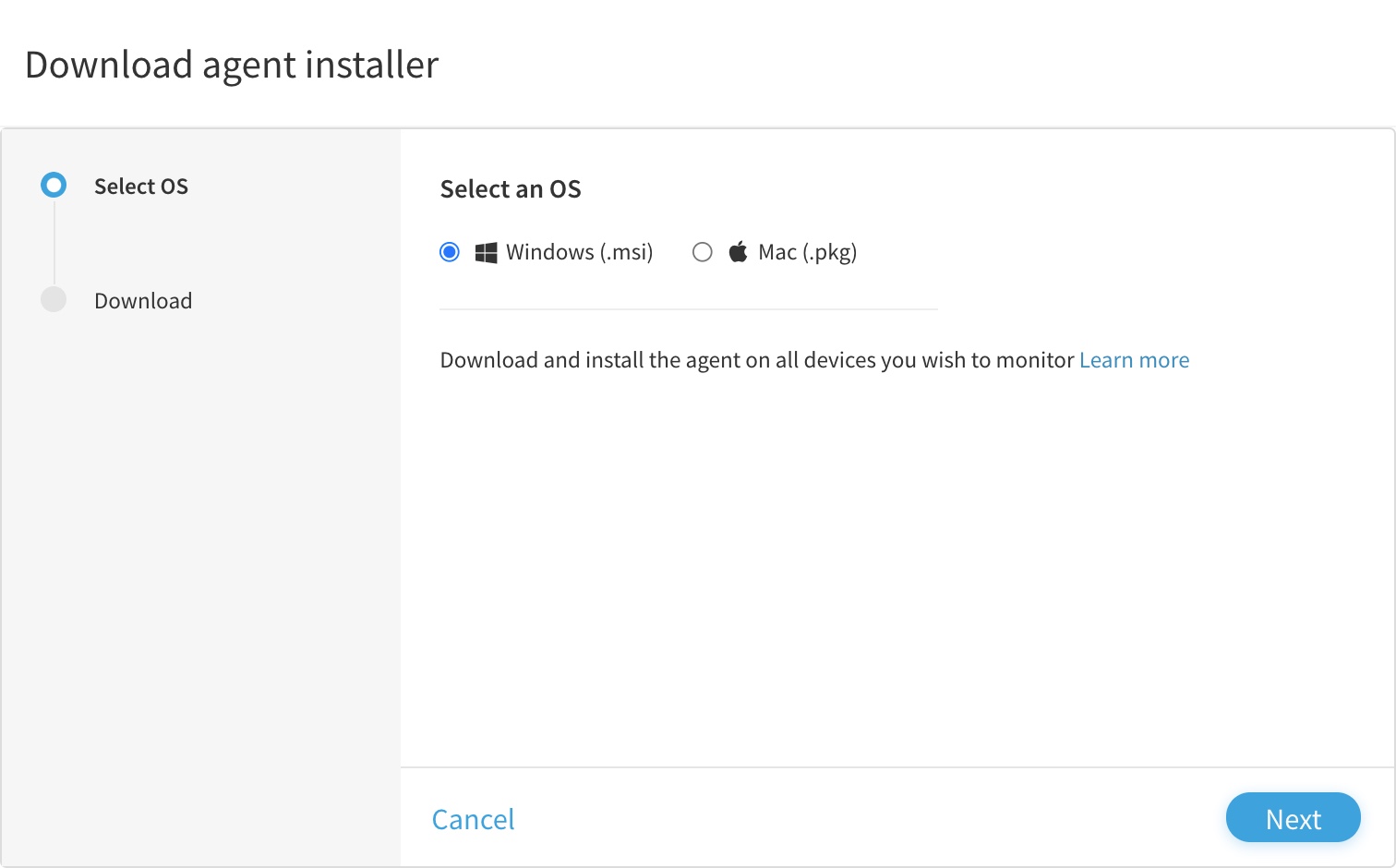 4. Select your operating system, and click Next.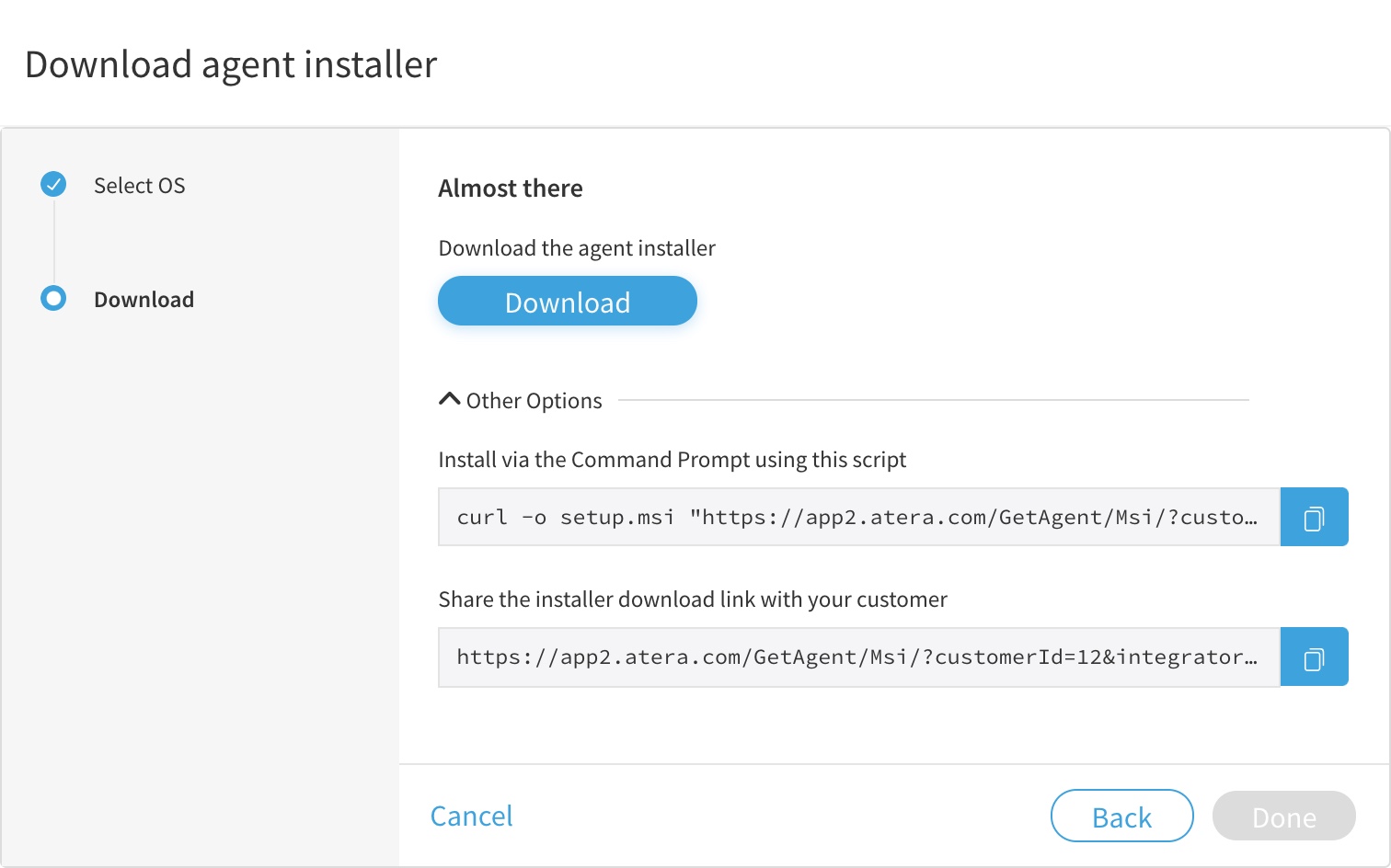 5. Now that we've set everything up, it's time to download and install the Atera agent using one of these methods: