This article provides instructions for the Atera for IT Departments platform.
You can create a customized knowledge base for your users, with instructions and informational articles tailored to their needs. They will appreciate this personalized touch, and it may even reduce your support load—as your users are empowered to handle some routine IT tasks themselves. You can also create a general knowledge base, available to all your users.
To create a customized knowledge base:
1. From Admin, click on Knowledge Base.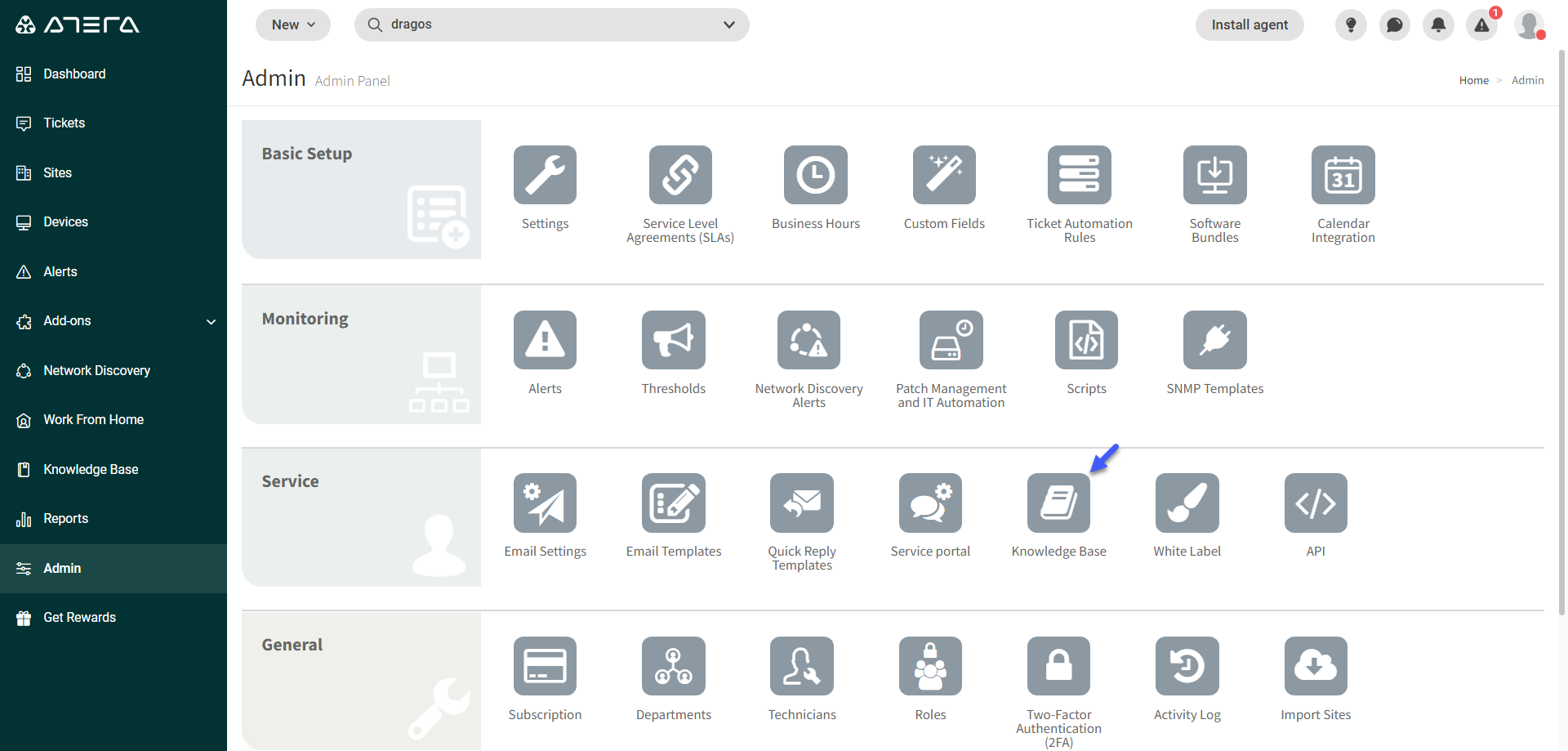 2. Create a new 'Category Title', Click Create.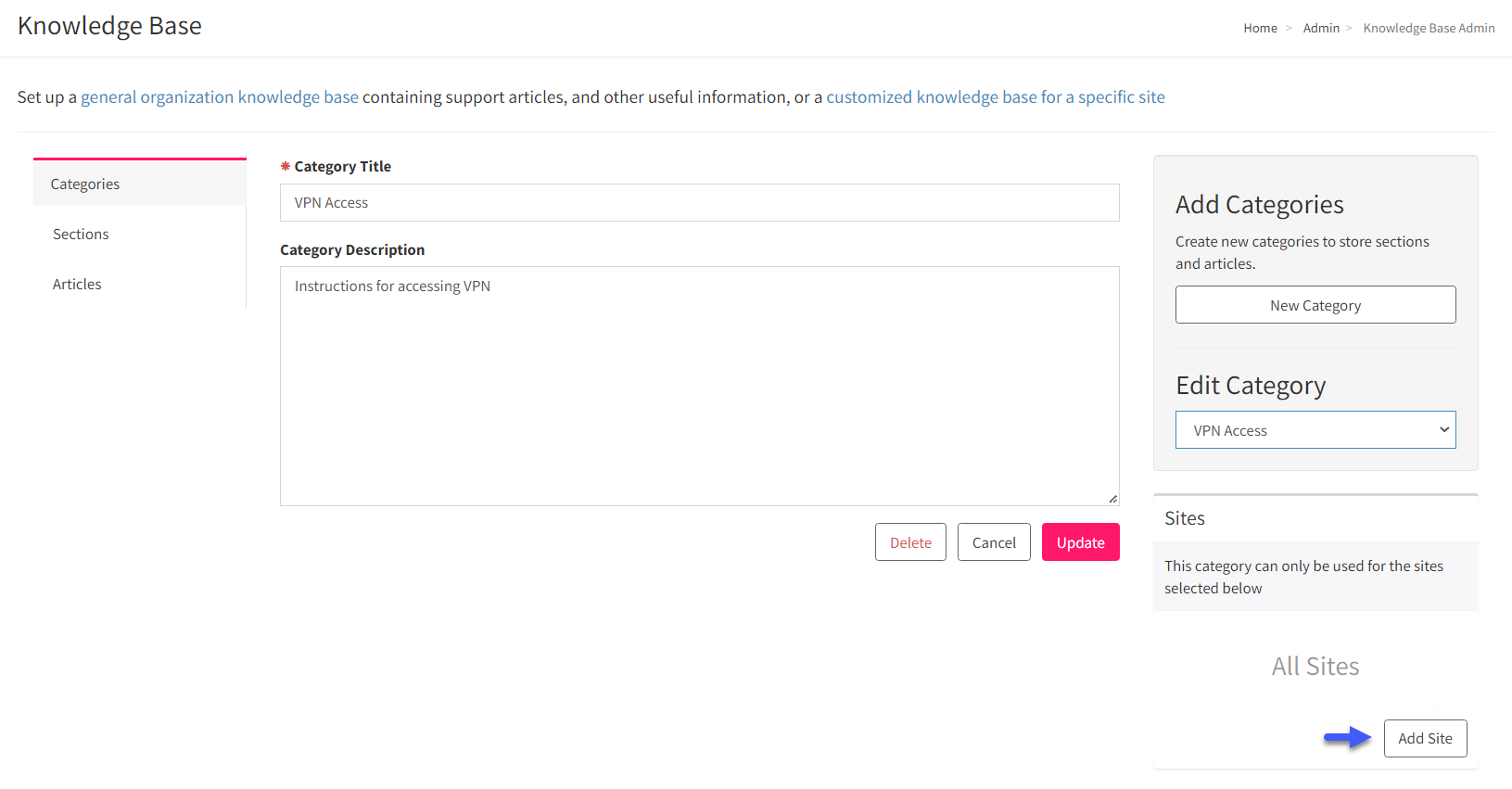 3. Select the category you have created, from the Edit Category drop-down menu. Then click Add Site, to select your site. You can select as many sites as you like.
4. Select the site from the drop-down menu that appears, and click Apply. This will allow only the specified site to view articles you add to the category.

Note: If you don't select a site, the default setting is that all your sites will be able to view all articles added to the category.
5. Create a new section, or select an existing one by clicking on the Select from Products drop-down menu. Click Create.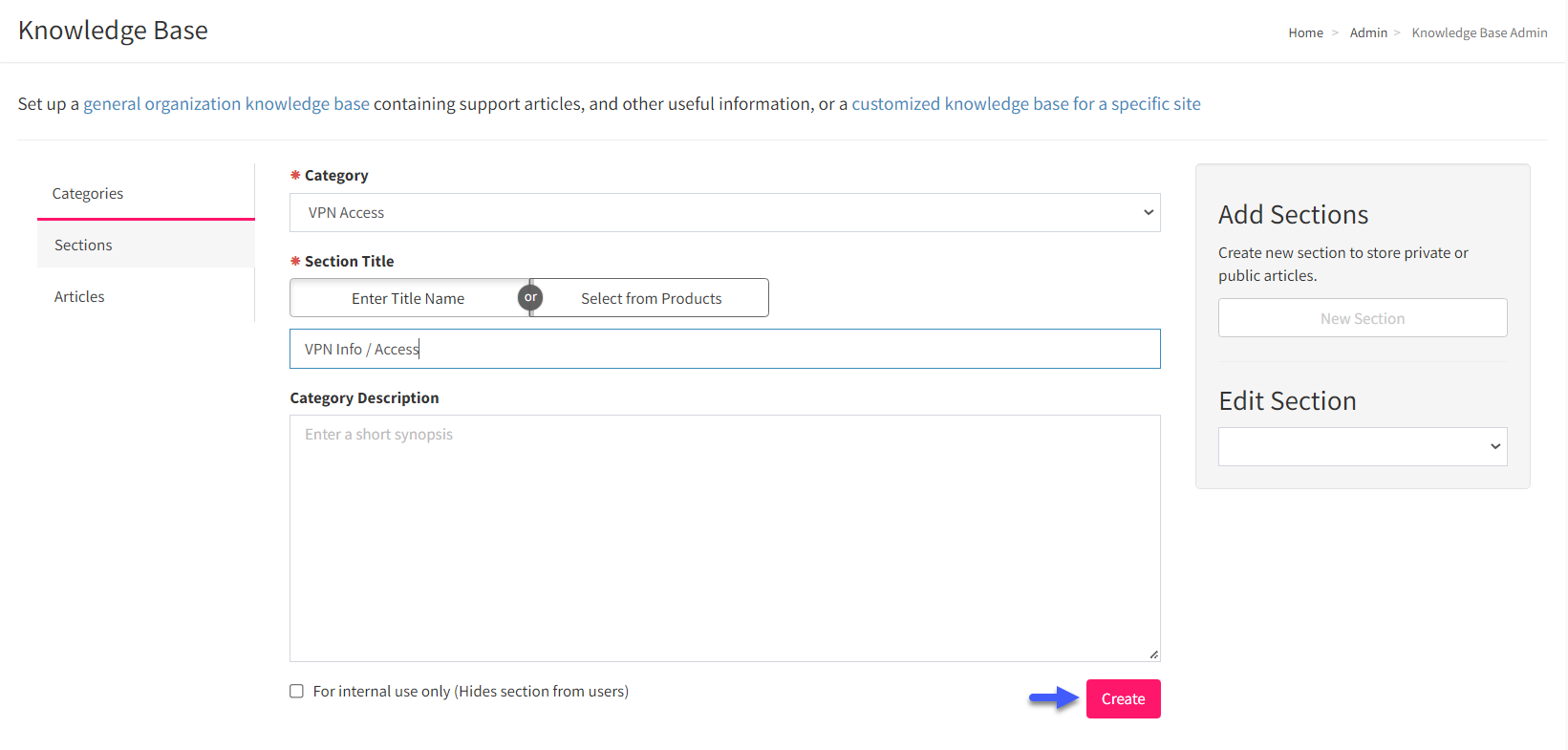 Note: The Products that you can select from the drop-down menu can be added in Admin > Custom Fields > Ticket tab > Product Family
6. Select the section, enter the Article Title, and attach or enter your article. Then click Create. The article will appear in the service portal of the site you specified.