You can create a customized Knowledge Base for your users, with instructions and informational articles tailored to their needs. They will appreciate this personalized touch, and it may even reduce your support load, as your users are empowered to handle some routine IT tasks themselves. You can also create a general knowledge base, available to all your users.
To assign a knowledge base category to specific sites:
1. From Admin, click Knowledge Base.

The Knowledge Base page appears.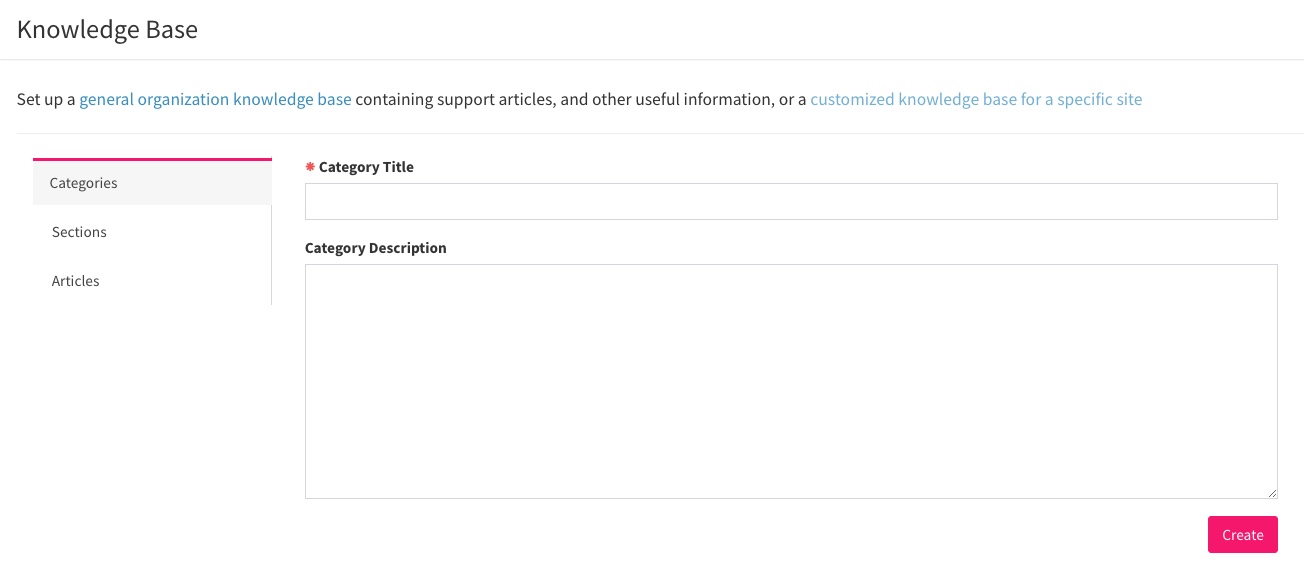 2. Enter the Category Title and Category description. Then click Create.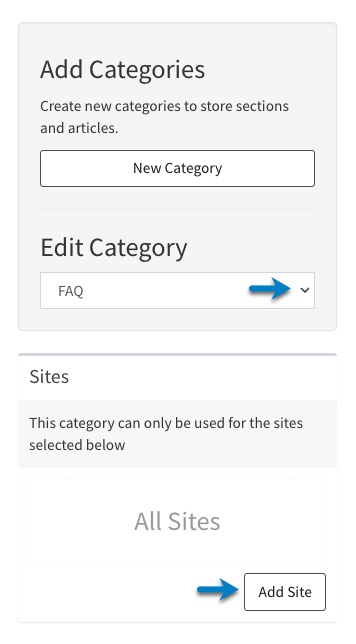 3. Select the newly created category from the Edit Category dropdown menu. Then click Add Site.

4. Select the sites you want to allow to view articles you add to the category. Then click Apply.
Note:
You can select as many sites as you'd like.

If you don't select a site, the default setting will allow all of your sites to have access to any articles added to the category.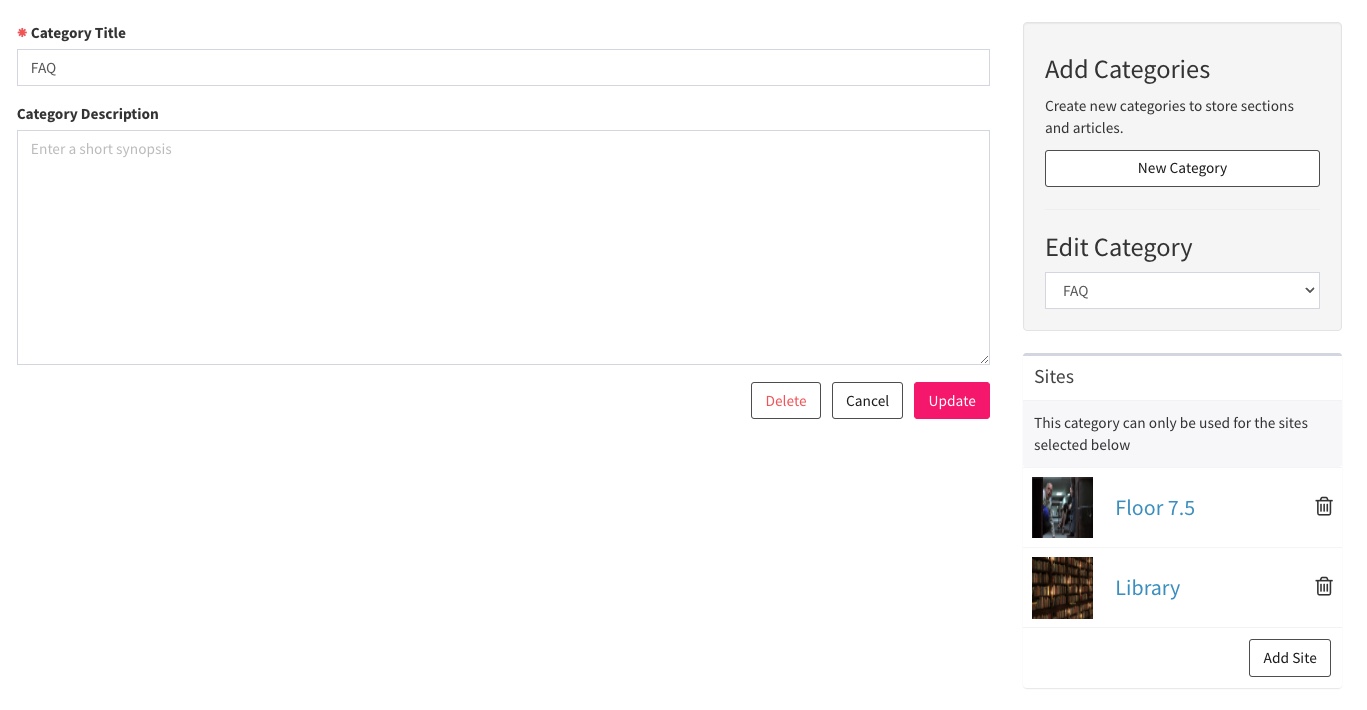 5. Click Update.
All added sites will be able to view articles you add to the category. To see how to finish setting up your user-facing Knowledge Base (i.e., creating sections and articles), see Set up a user-facing Knowledge Base