This article provides instructions for the Atera for IT Departments platform.
Any business can be at risk of losing important data. Lost data leads to costly downtime, user dissatisfaction, regulatory fines, and lost revenue. Acronis Cyber Backup delivers data protection that meets today's demands. It keeps your business running, protecting any workload, scaling without limits, and saving you money. You can also bring your own cloud storage to Acronis.
Atera's integration with Acronis enables you to simply and seamlessly ensure your users' data stays safe.
Acronis Products
Acronis' main product is Acronis Cyber Protect Cloud Backup. Also available is Acronis Cyber Local Backup. Additionally, you can purchase various Advanced Protection add-on features to customize and strengthen your offerings even further (see Acronis pricing info).
Acronis Cyber Protect Cloud Backup
Easy-to-manage, reliable, infrastructure-free cloud backup—Acronis Cyber Backup is a backup as a service solution (BaaS) that delivers advanced enterprise-grade cyber protection.
Acronis Cyber Local Backup
Local backup, or on-premises backup, refers to the process of backing up your system, applications, and data to a local device that is located on-site, close to the data source.
The pros and cons of cloud vs. local backup
In addition to the Acronis Cyber Protect Cloud (and Local Backup) products, you can purchase the following Advanced Protection add-on features:
Advanced Backup for Server, Virtual Machine (VM), Workstation, or Hosting Server
Strengthen your data protection services by ensuring users never lose data, even between scheduled backups. Extend backup capabilities to SAP HANA, Oracle DB, and application clusters. You can also gain visibility for the protection status of all data across your users' infrastructure.
Continuous data protection
Data protection map
Scheduled backup reports
Learn more about Advanced Backup

Advanced Security
Enhance your security services with integrated cyber protection that includes full-stack anti-malware. Increase your detection rate and responsiveness to the latest cyberthreats. Extend cyber protection to web browsing, backed-up data, the recovery process, and exploit prevention. Enable investigations by capturing forensic data in backups.
Full stack anti-malware
URL filtering
Exploit prevention
Learn more about Advanced Security

Advanced Disaster Recovery for Hosted Storage, Computer Point (CP), Public IP, or Hybrid Storage
Get users back to business in mere minutes when disaster strikes by spinning up their systems in the Acronis Cloud and restoring them anywhere, ensuring immediate data availability. Make disaster recovery painless and increase efficiency with orchestration, runbooks, and automatic failover.
Disaster recovery orchestration
Production failover
Site-to-site VPN
Learn more about Advanced Disaster Recovery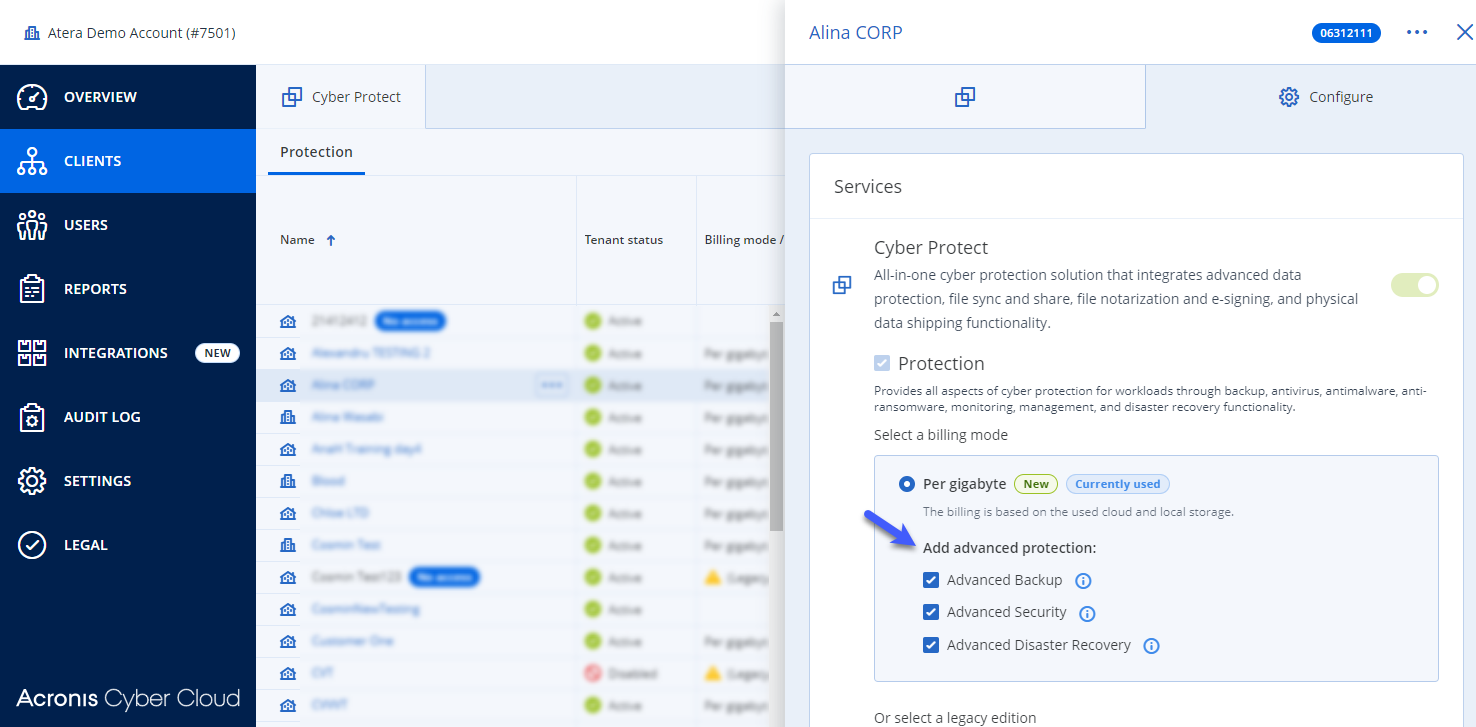 Note: Only an Admin can sign up for Acronis.
1. From the side panel, click Add-Ons > Acronis.
The Acronis page appears.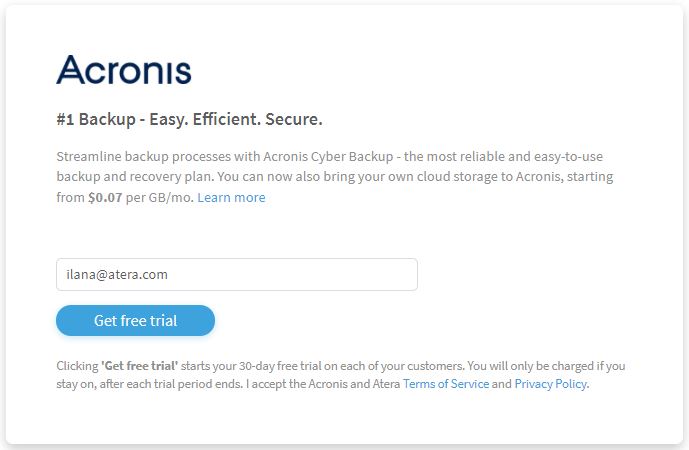 2. Enter your email address and click Get a free trial
Note: You get a 30-day free trial on each one of your sites. You will only be charged if you stay on, after each trial period ends, or if you change from trial to production mode within Acronis. If you switch the mode from trial to production in the middle of a month, the entire month will be included in the monthly service usage report. Once a user tenant is switched to production (this happens automatically after 1 full month of trial), it cannot go back to trial.
An activation email is sent to your inbox. The email contains your new login credentials.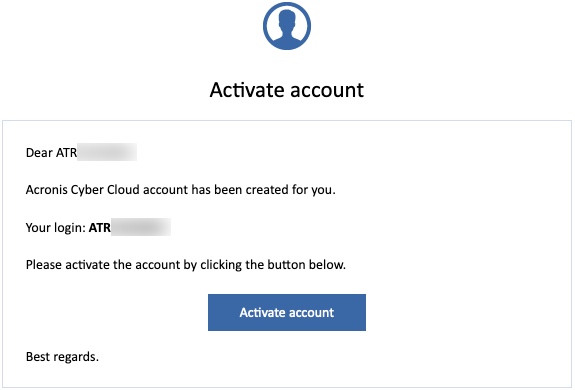 3. Click Activate account. You will be redirected to Acronis activation page.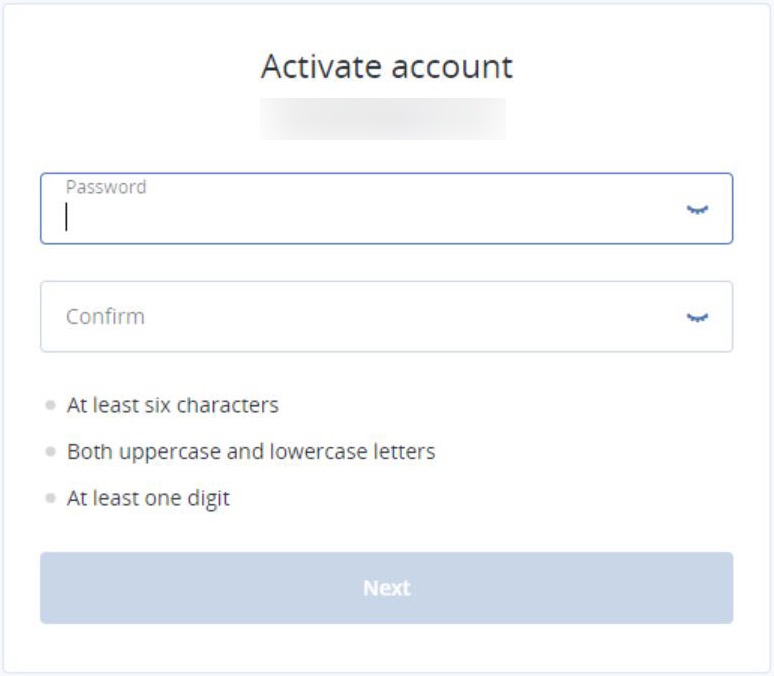 4. When prompted, create and confirm your password. Then click Next.
Once activated, you can access the Acronis management platform from within Atera.
1. From the side panel, click Add-Ons > Acronis.
The Acronis page appears.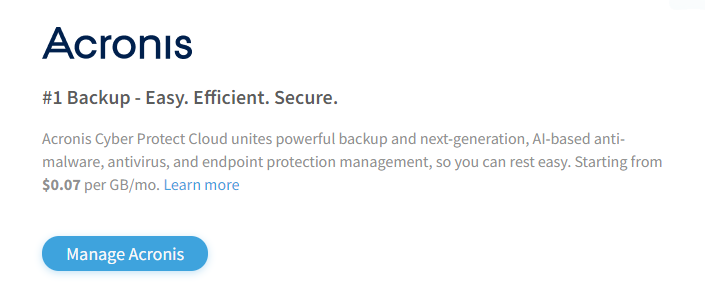 7. Click Manage Acronis
You will be redirected to https://cloud.acronis.com/login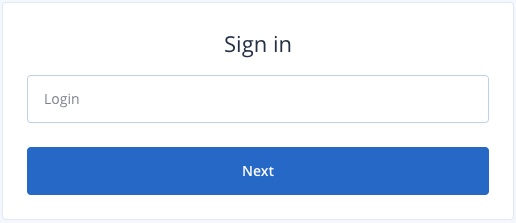 8. Enter your login credentials. Click Next.
The Acronis dashboard appears.

You can begin adding and managing your users' security and backup on Acronis. For Acronis platform user guidance and setup information, please visit Acronis support
Note: Acronis-related alerts will appear within the Acronis Dashboard. Learn more about Acronis alerts
Delete Backups or Devices
This section provides instructions for deleting backups or devices in Acronis.
To delete backups of a machine:
Important Notes:
Log in using the ATR-XXXXXXX account you received during the initial activation in order to check/delete your Acronis usage.
When a backup is deleted, all of its data is permanently erased. Deleted data cannot be recovered.
1. From the side panel, click Add-Ons > Acronis.
The Acronis page appears.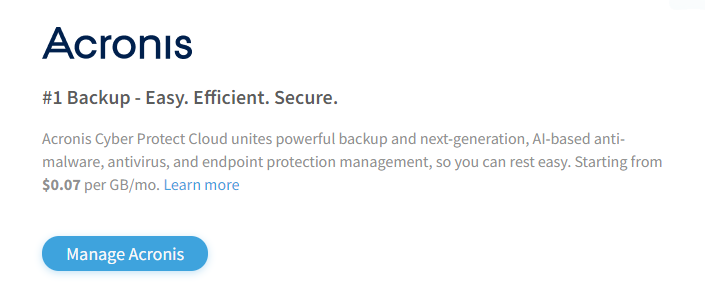 2. Click Manage Acronis
You will be redirected to https://cloud.acronis.com/login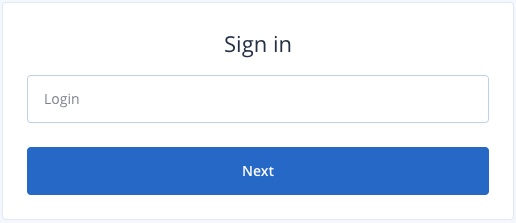 3. Enter your login credentials. Click Next.
The Acronis dashboard appears.

4. On the Backup Storage tab, select the location from which you want to delete the backups.

5. Select a group and do one of the following:
To delete a single backup, click

Show backups

, select the backup to delete, and then click the icon > Delete.



To delete the selected group, click

Delete

.

6. Confirm your decision.
For more methods on deleting Acronis backups, please refer to this article
To delete a device:
Important Note: Deleting a device does not necessarily mean the backups will be deleted. To avoid unforeseen charges, make sure the backups have been deleted first, before deleting the device to which they belong.
1. Access the Acronis Dashboard.
2. Go to Devices > All Devices.
3. Select the device you wish to delete (the device whose backups you previously deleted).
4. Click the Delete button.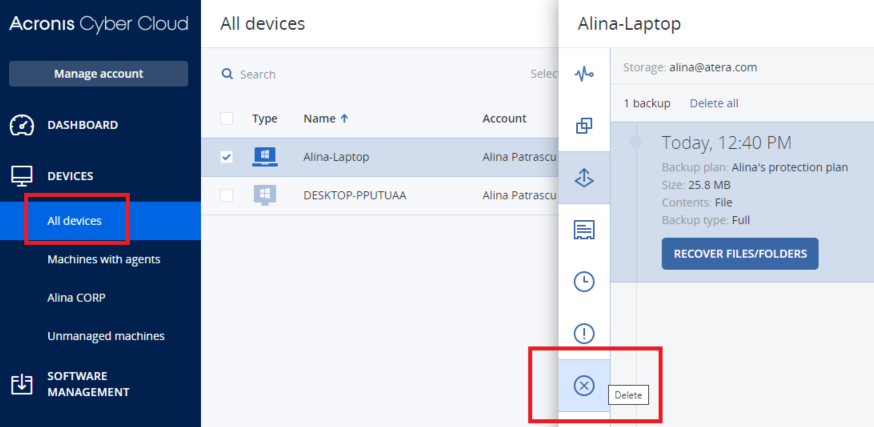 For more information or for help navigating or troubleshooting the Acronis platform, please contact Acronis support