ESET recently took action to block the Atera Agent. As we work to address this matter, we'd also like to provide you with viable workarounds to ensure the Atera Agent continues to function properly on your workstations:
Note: the block will only be experienced by users who have ESET AV and EDR configured on the devices with "Detection" of balanced or higher; thereby, automatically deleting the agent due to these settings.
In order to ensure the AteraAgent will not be blocked again after the reinstallation, please find below a list of steps to be taken to adjust your ESET configuration.
Change Policy Settings
In the policy settings, under Potentially Unsafe Applications set Reporting to Aggressive and Protection to Off – this will ensure the AteraAgent is flagged but not deleted.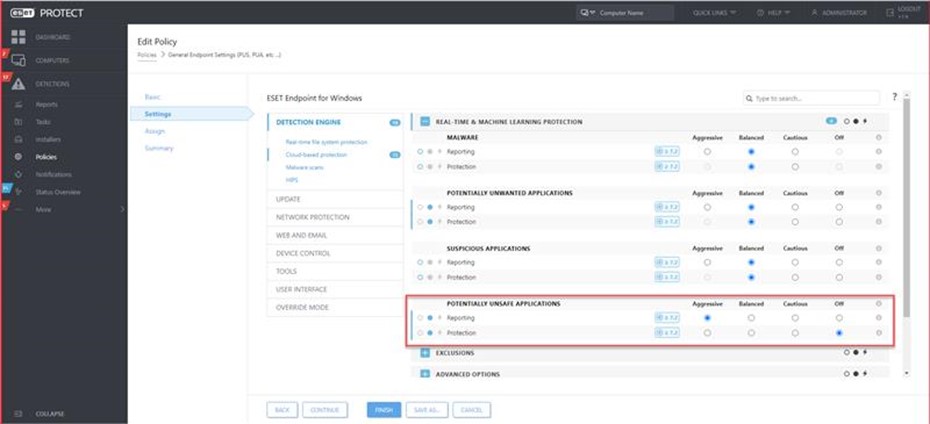 Note: This is a global setting that will affect all future detections regardless of the source.
Create an exclusion
You can also create an exclusion towards this detection so that it is not detected again in the future. Learn more about creating exclusions in the ESET dashboard
To create an exclusion:
1. Click on a detection and select
Create Exclusion in the Actions button.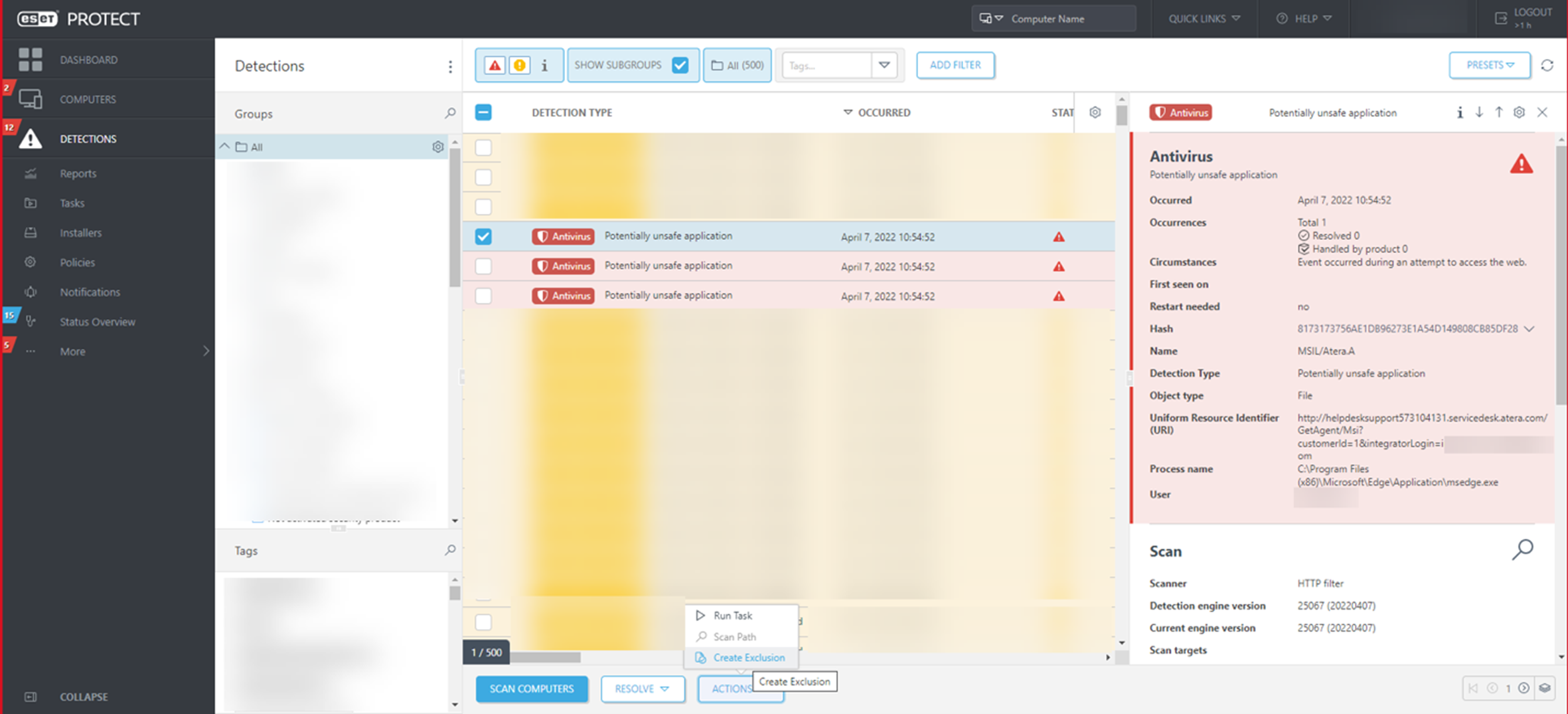 2. In the Settings screen, select Detection (Exclude each file by its detection name) and select the Resolve matching alerts checkbox to automatically resolve the alerts covered by the exclusion.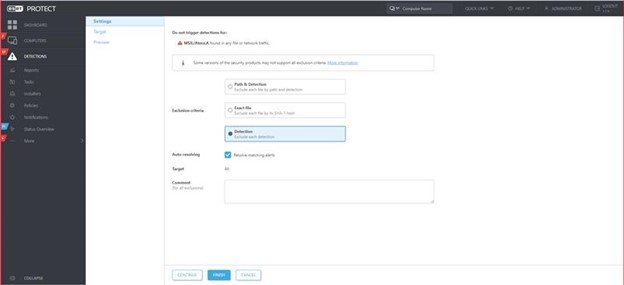 Note: To exclude files or folders from scanning in ESET Windows Home products, check this article.
After performing the above steps, ESET will no longer delete the AteraAgent and you may proceed with reinstalling it on your devices.
Should you have any questions, please feel free to contact our support team via email or Live Chat. We're happy to help!