This article will describe the steps required to change details related to your Atera account such as the Company Name, Address and communications language.
1. From the Admin tab, click on Settings.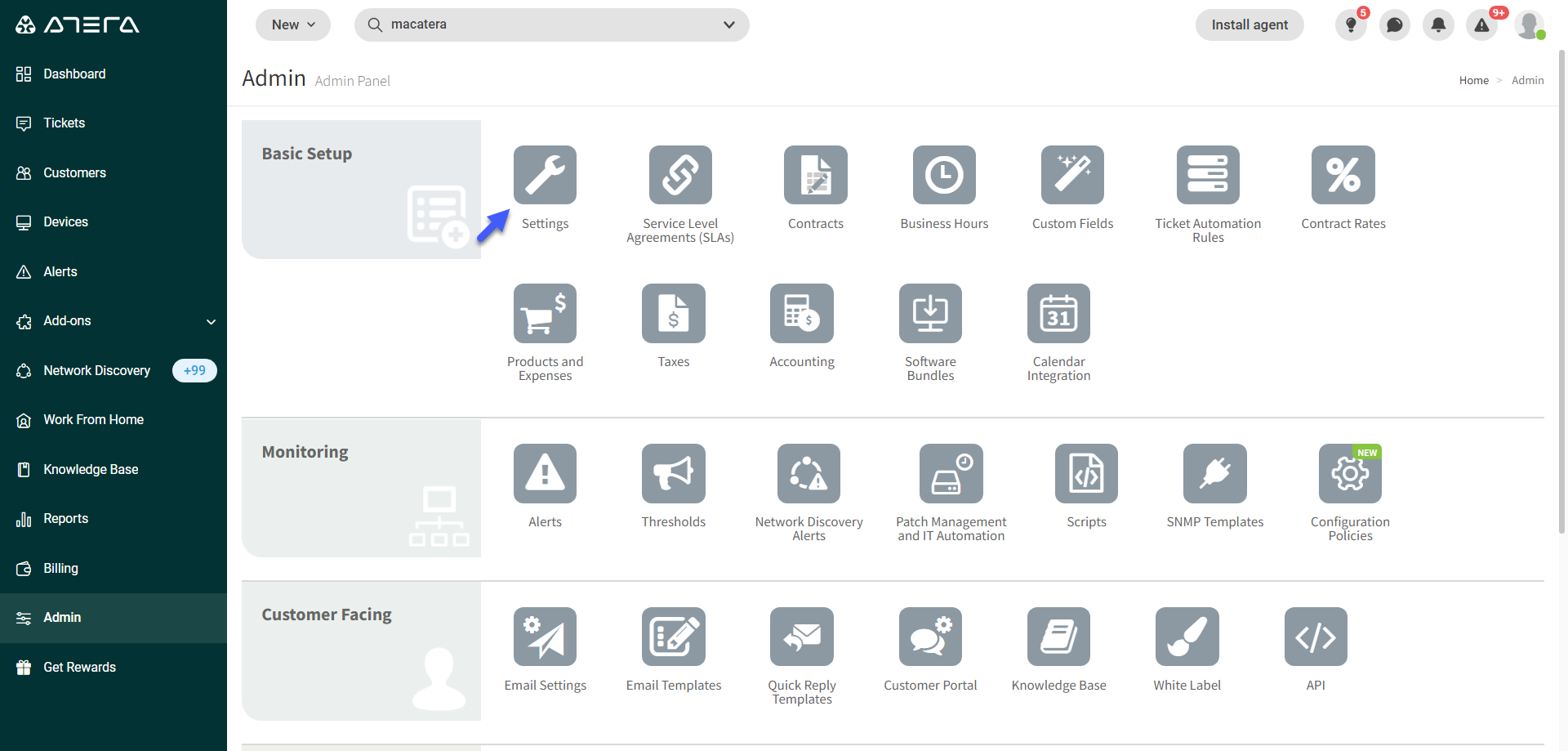 2. In the General section, you will be able to change the Company Name, Address, Time Zone, and Language of communications sent from Atera (alerts, reports and invoices).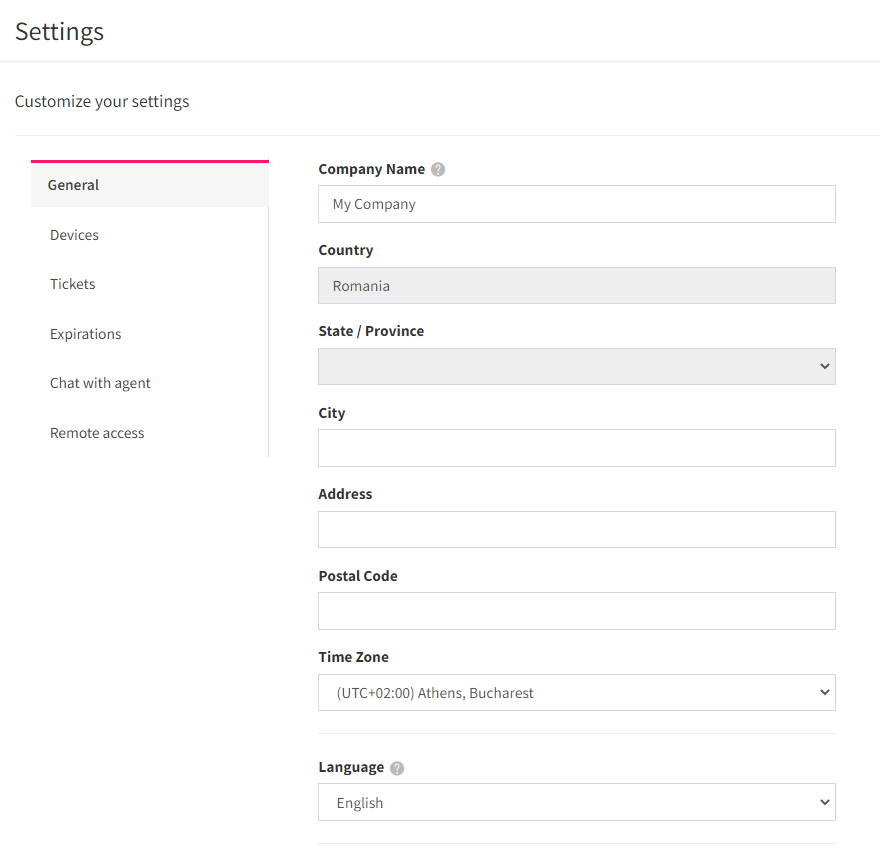 Company Name - the company name will be used for your Atera subscription invoices, and it will reflect in the Helpdesk agent. This field will also be used as the Company Name when you are activating and creating an account for one of our add-ons.
Country - the account's country is set automatically when creating the account and it cannot be changed. In case you wish to change your country, please contact our support team for assistance.
State / Province - this field is used if your country is set to the United States.
City, Address, Postal Code - these fields are used when a new invoice for your Atera subscription is generated and when creating an account with one of our add-ons.
Time Zone - the time zone you select will determine the time you see on the dashboard and the execution time of IT Automation Profiles.
Language - This section will set the language of your email, alerts, and reports that you receive.
Note: In case you want to create an account with one of our Add-ons (Acronis, Bitdefender, Domotz, etc), please make sure to complete all the fields found in Admin > Settings. Failure to do so will prevent an account creation with our integrations.