Atera enables you to remotely view a user's activity log.
To view a user's activity log:
1. Navigate to Devices, on the side panel.
2. Click the Manage dropdown menu.
3. Click User Activity.
The Device - Users Activity screen appears. You can use the filters to display more specific information.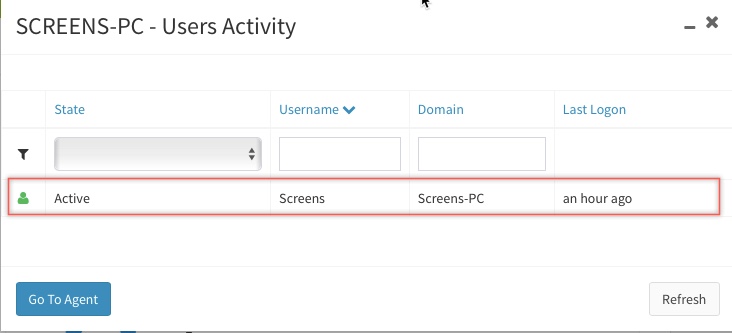 User Activity Types
Active: The user is working on the station.
Disconnect: The user is disconnected.
Idle: The user did not move the cursor for at least 5 minutes.
Locked: The user is in lock mode.