Atera enables you to remotely view a user's activity log.
User activity types
Active: The user is working on the station.
Disconnected: The user is disconnected from the station.
Idle: The user hasn't moved the cursor for at least five minutes.
Locked: The user is in lock mode.
View a user's activity log
From Devices (on the sidebar), click Manage > User activity on the device.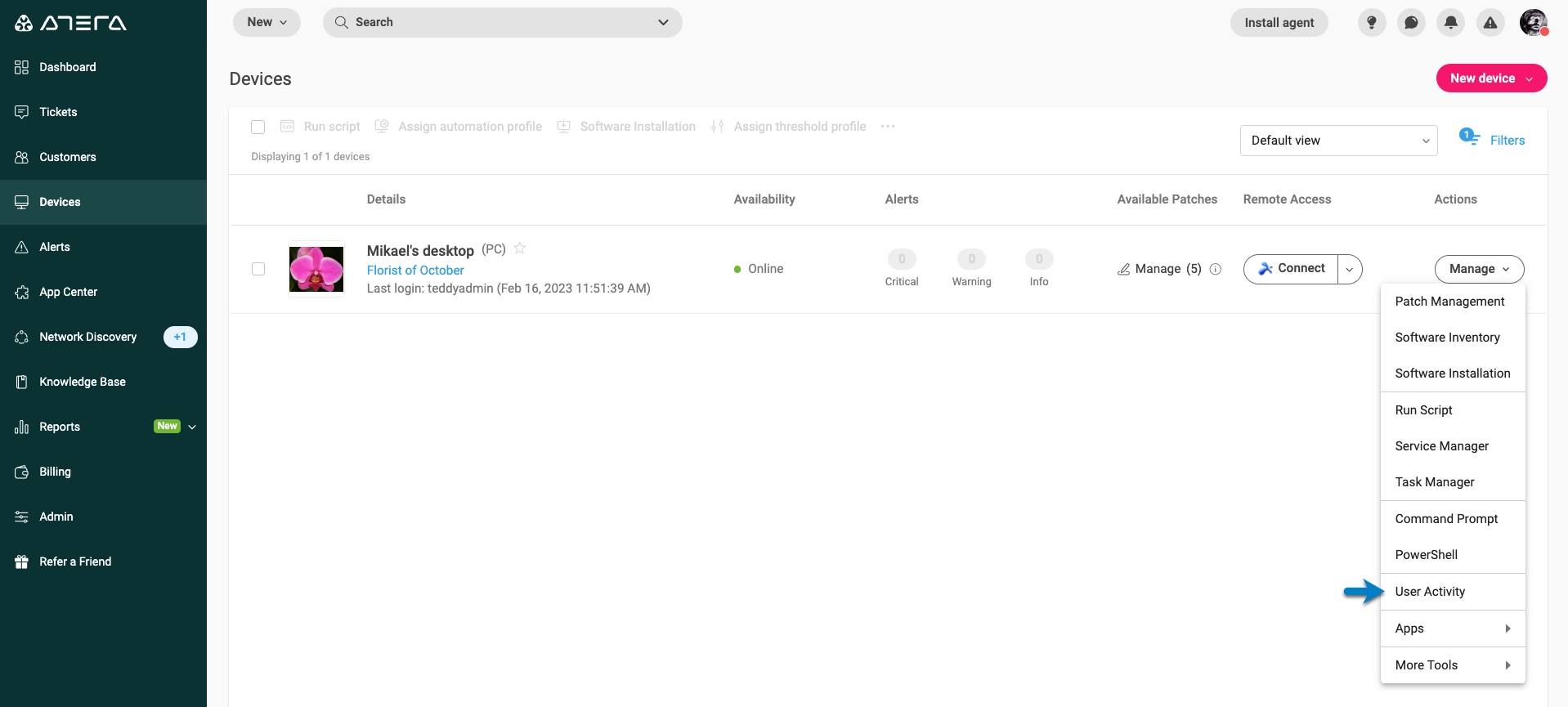 The User activity window appears.