In order to perform a data restore follow the steps below.
1. From the DataShield Backup and Recovery dashboard click the Restore tab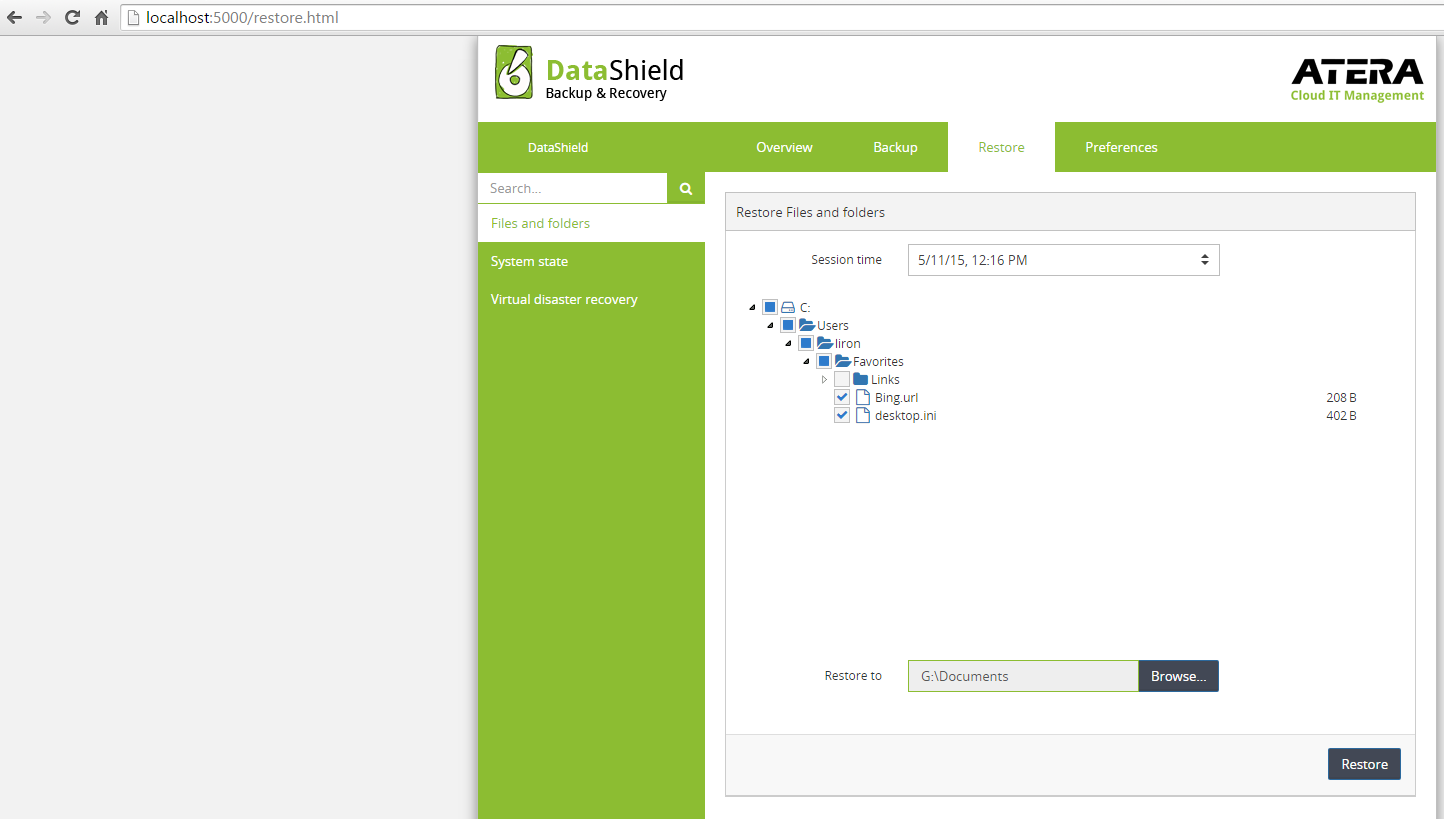 2. Select the Session time (target restore date and time)
3. Select the data to be restored using the checkboxes
4. Select the Restore to location
5. Click Restore
The Please confirm! pop up displays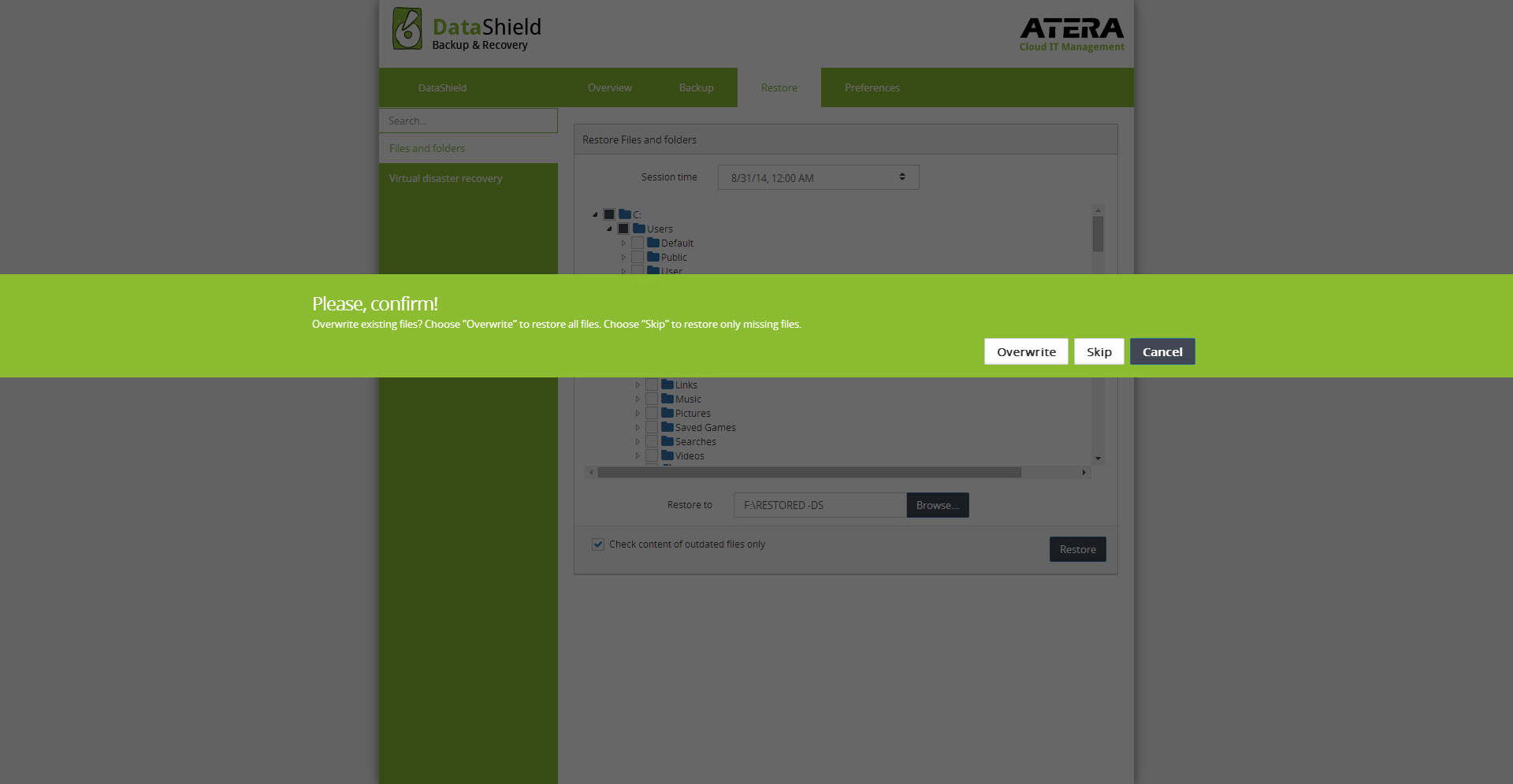 6. Select required option:
Overwrite: will restore and overwrite the existing data on the PC
Skip: Will allow you to restore specific missing files leaving other files on the PC intact
Note: Online Backup (Datashield) is a legacy product only available to older Atera accounts. For newer backup solutions, check this page.