In the Atera UI, navigate to Add-Ons > Backup > Online Backup > Dashboard.
Click on the Client's Username. The Client Information window displays.
Change the size of the quota in the Backup Size Quota field.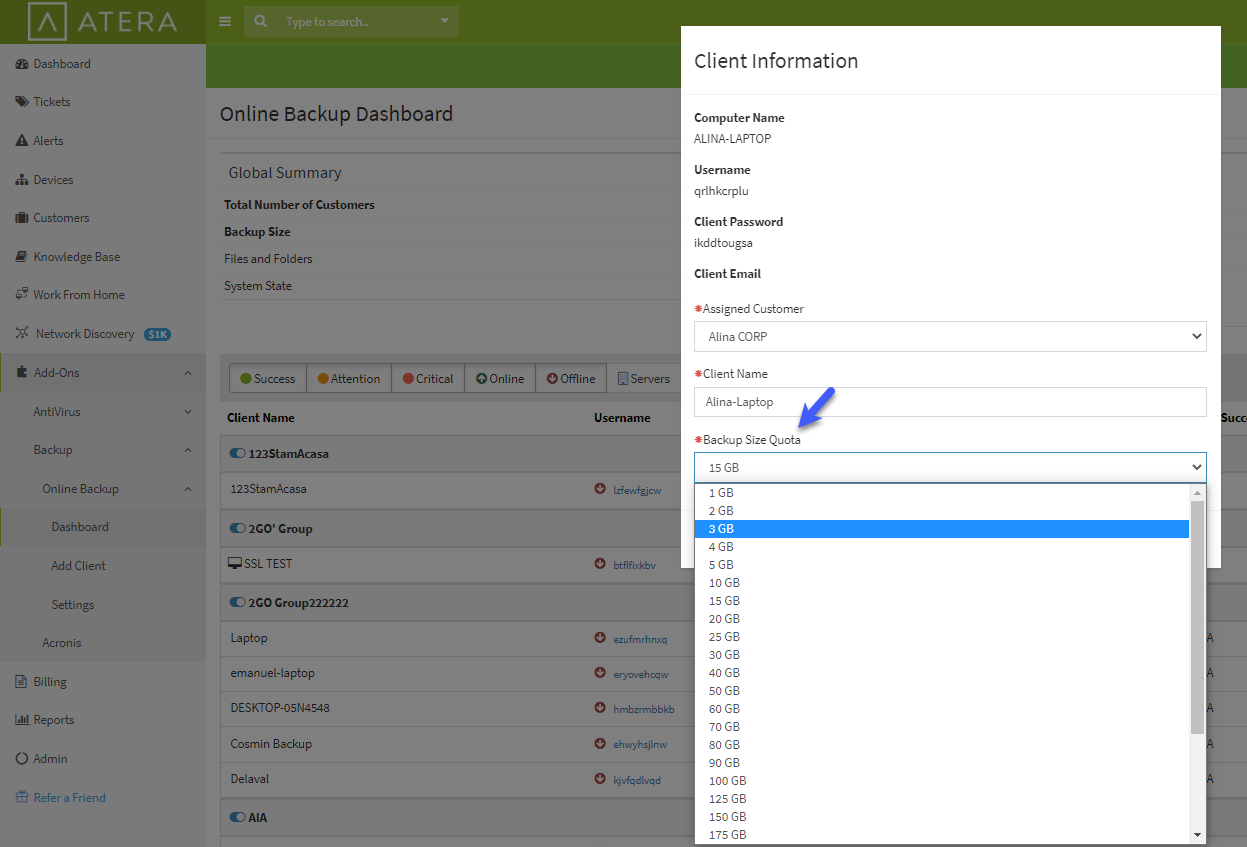 Note: Online Backup (Datashield) is a legacy product only available to older Atera accounts. For newer backup solutions, check this page.
Sorry about that. Can you tell us why?