In the Online Backup console >Preferences> Performance > check the Limit Bandwidth box and choose the Turn on / Off limitation time frame.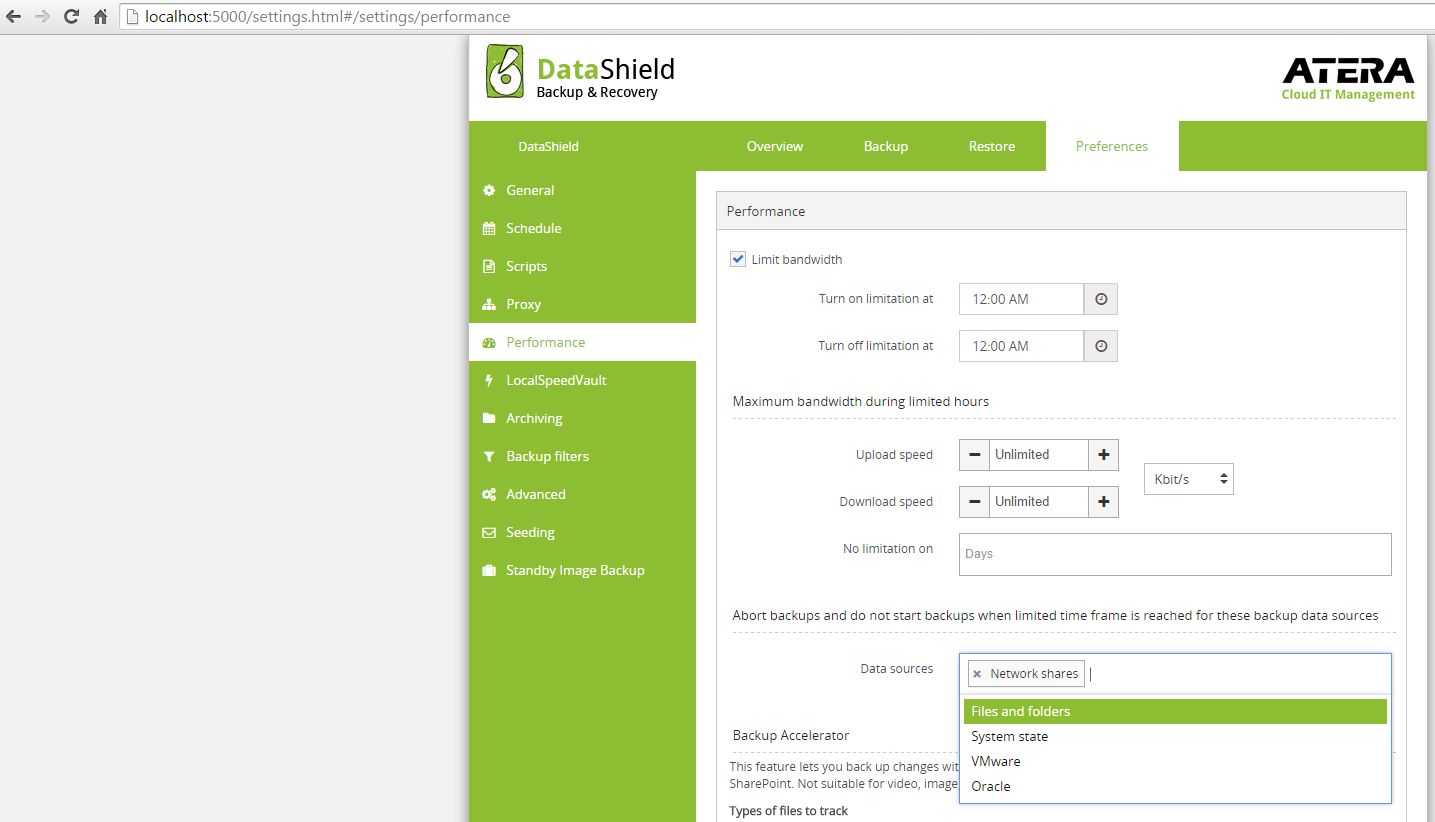 Note: Online Backup (Datashield) is a legacy product only available to older Atera accounts. For newer backup solutions, check this page.
Sorry about that. Can you tell us why?