Defining your business hours is important for both billing purposes and for setting customer expectations. It is also a necessary component in creating a Service Level Agreement (SLA).
You can create a calendar to define your business hours, and will likely want to set up more than one. For instance, you can set up a calendar for regular working hours, another for night hours, and yet another for weekend hours.
To create a business hours calendar:
1. Navigate to Admin > Business Hours.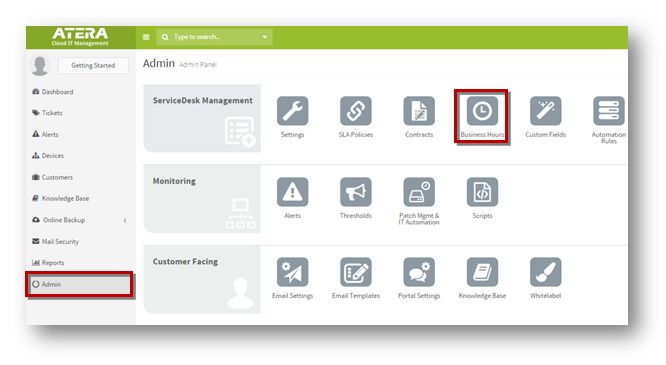 The Calendars page appears.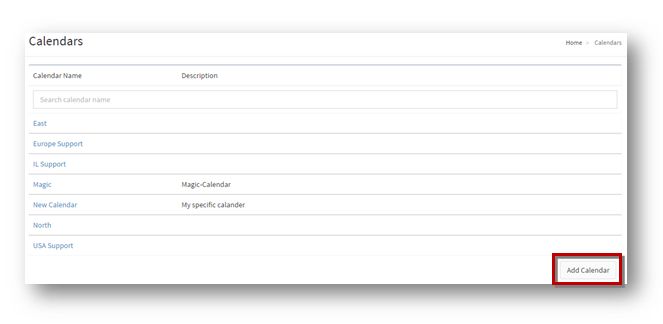 2. Click Add Calendar to create a new business hours calendar.
The Add Calendar page appears.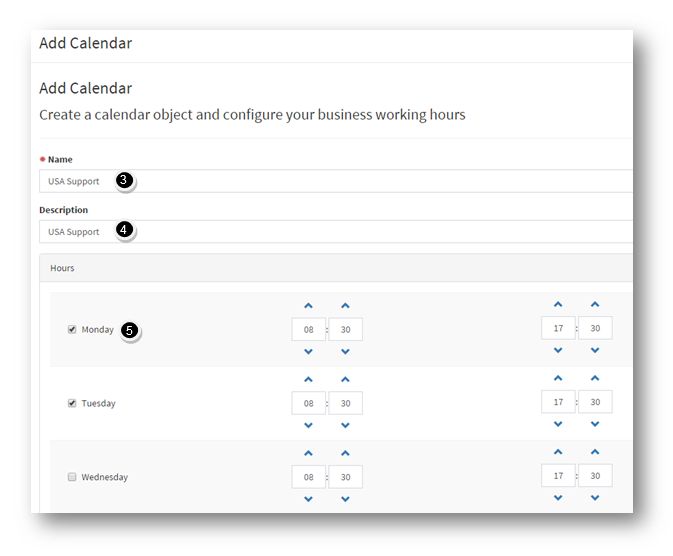 3. Enter the name of the calendar in the Name field. You can optionally enter a description in the Description field.
4. Select each day of the week and set the your working hours.
5. Click Save.
Your calendar has been created.