The Activity Log provides a system-level view of activities performed by technicians within your Atera account. The logs cannot be edited, and therefore function as an audit trail.
To view the activity log:
From Admin (on the sidebar), click Activity Log.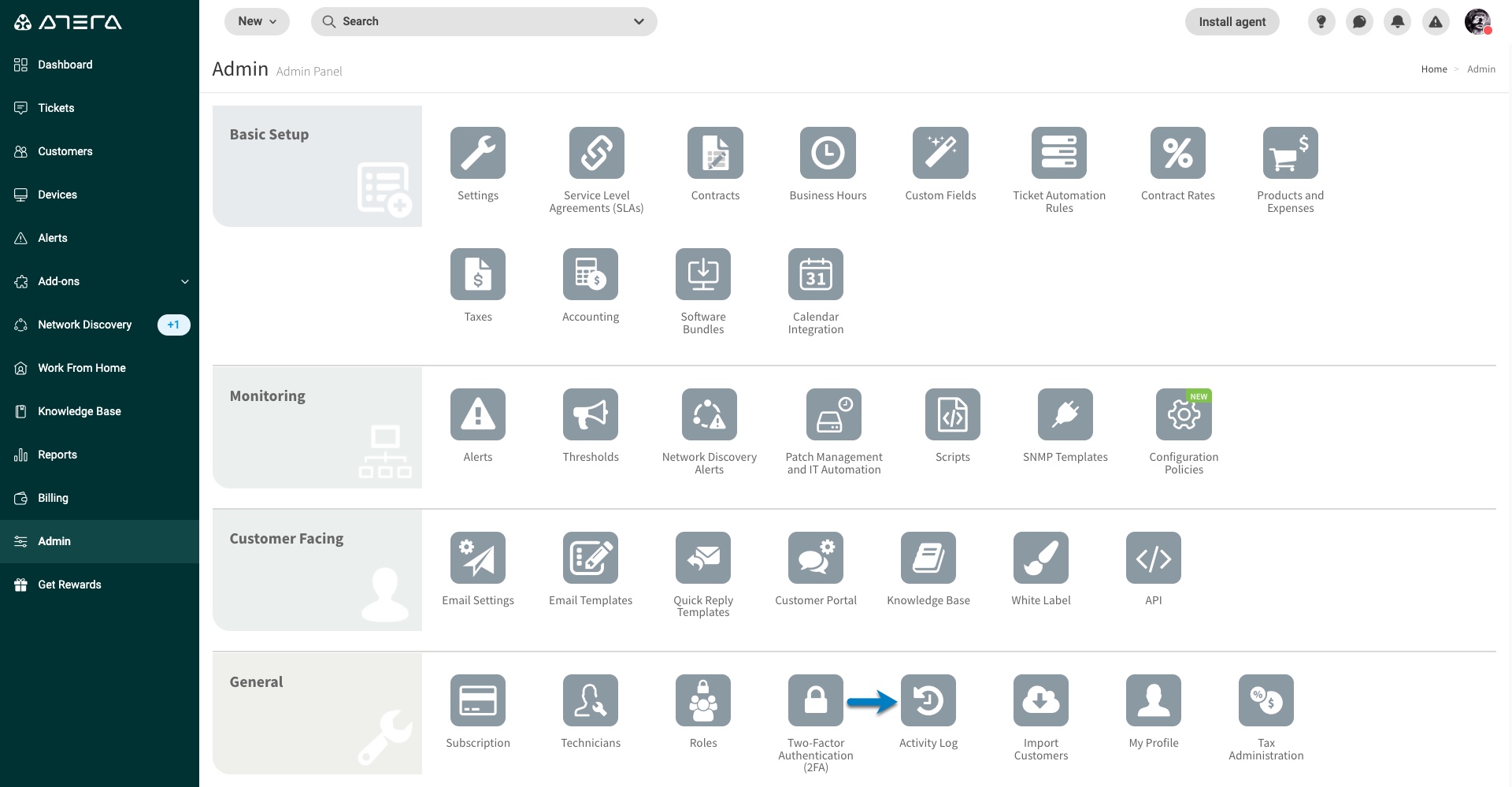 The Activity Log page appears.

To filter the activity log:
On the right-hand side of the Activity Log page, select the filters:
Date Range: Today, Yesterday, Last 7 Days, Last 30 Days, This Month, or Custom Range.
Sort By: Descending or Ascending.
Log Type: Login, Created, Modified, Deleted, Remote Actions, and View Data.
Technician
Item: Display 20, 50, 100, 200, 500, or 1000 items per page.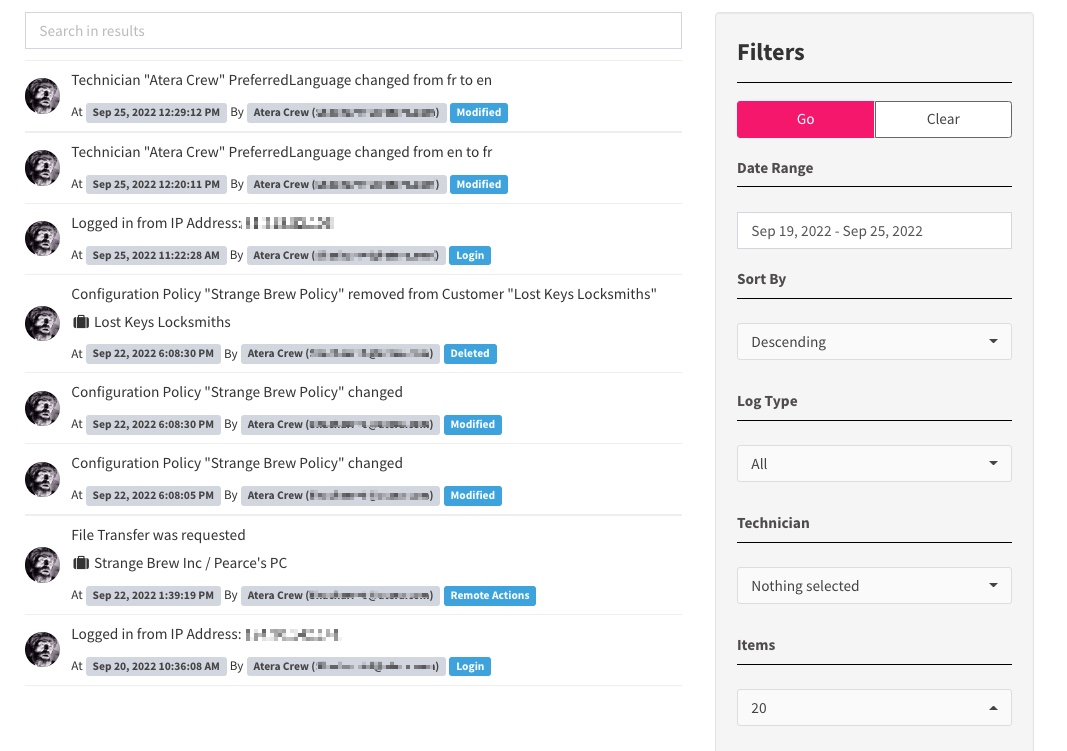 To export the activity log:
The Activity Log can be exported as a CSV file, by clicking Export.

Note: The export will reflect the filters you have set.