You can create unlimited roles in the Atera platform. A role is a set of permissions that is then assigned to your technicians (or other employees) at your company.
To create a technician role:
1. From the left hand panel click Admin.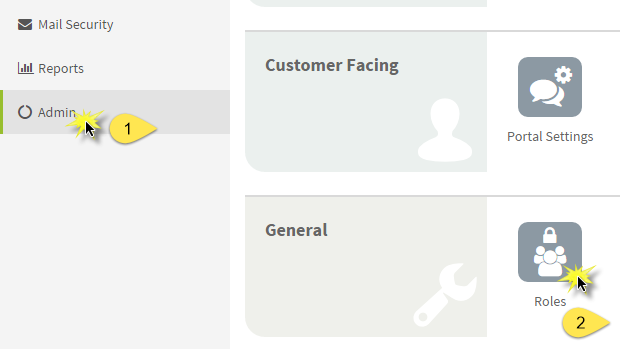 2. Then click Roles.
The Roles page appears.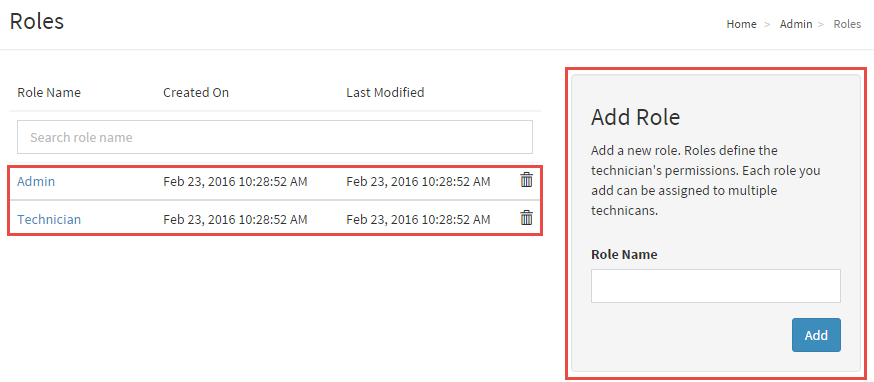 Current roles are displayed. You can click the role name to edit the role, or click the trash icon to delete it.
3. Enter the Role Name.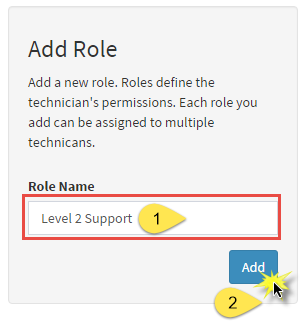 4. Then click Add.
The Permissions region displays on the Role page.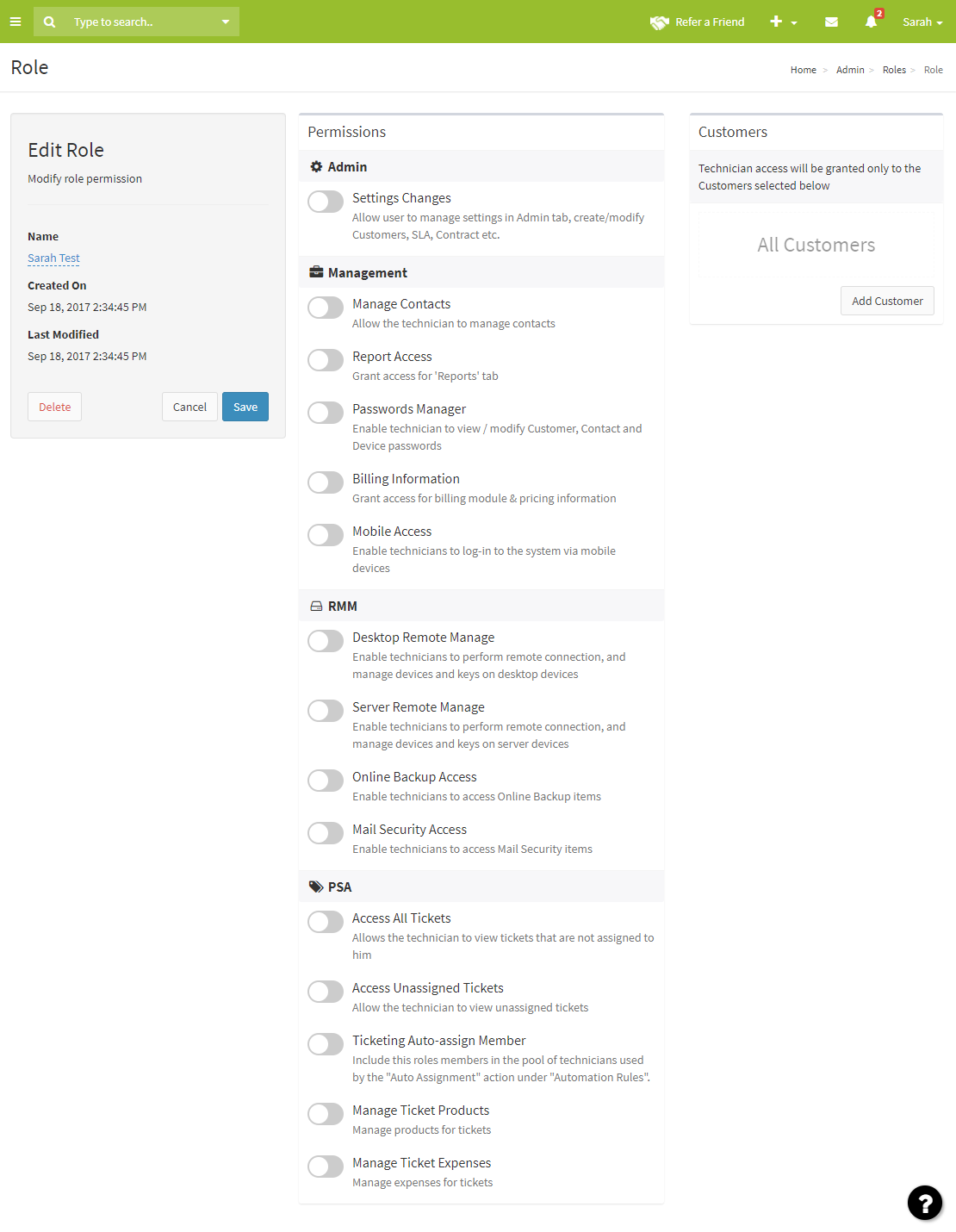 4. Select permissions for each role by sliding the toggle button to the right.
Note: In the Customer region you can click Add Customer to limit technicians to working with certain customers only.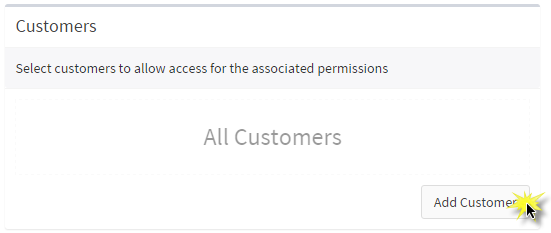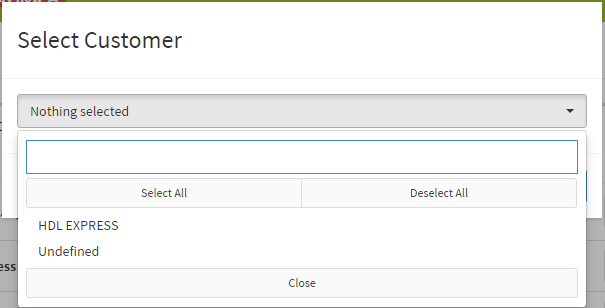 5. When done click Save.