Atera's API offers multiple methods of integrating and extending Atera's functionality. Use our API to easily integrate with your accounting system, enhance your team's productivity and create seamless integrations.
Your account is protected by a unique API access key ( REST API ).
To grant access to Atera's API follow the steps below:
1. From the left-hand panel click Admin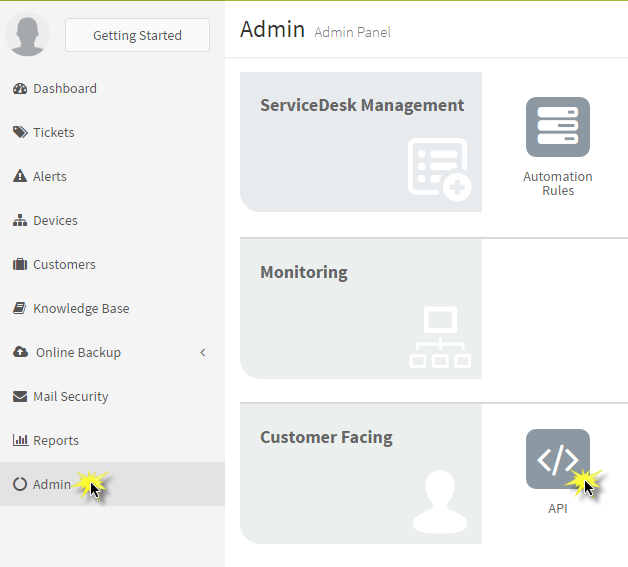 2. And then click API
The API page displays.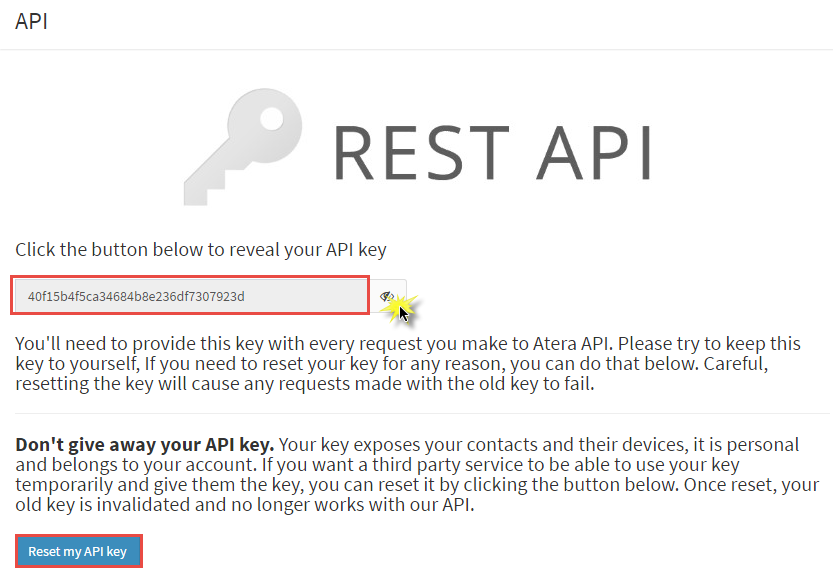 3. Click the eye icon to reveal your API key
4. After the authentication has completed, navigate to the following URL to view the full documentation: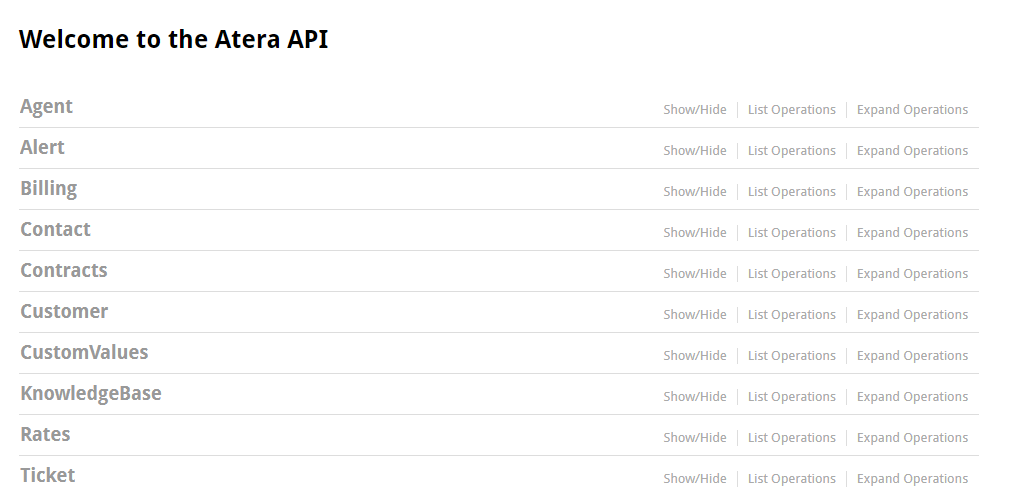 Using the API access, you can pull out many types of data e.g.
Atera Agent information:
System Name
Machine Name
Domain Name
Current Logged Users
Computer Description
Alert Information:
Source
Title
Severity
Created
Customer information
Last Modified
Business Number
Domain
Address
Example of how to pull out the Customers list from an Atera account and get it as a Curl string.
1. Click Get

The Customer page displays.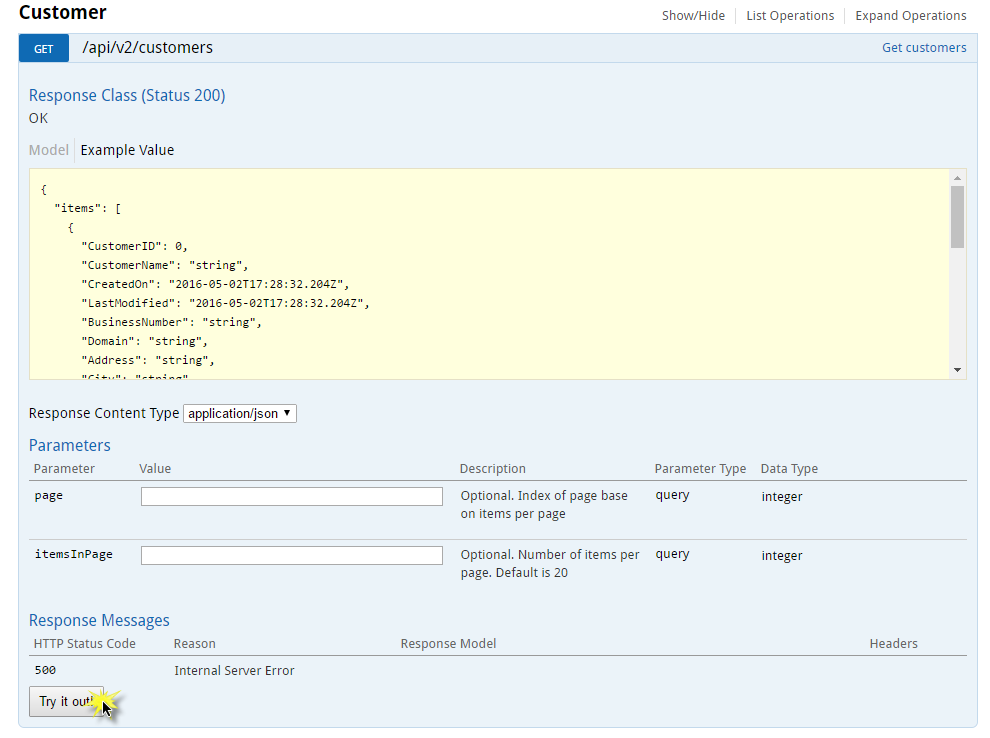 2. Click Try It Out
Curl will generate.

The Response Body displays the Customer information.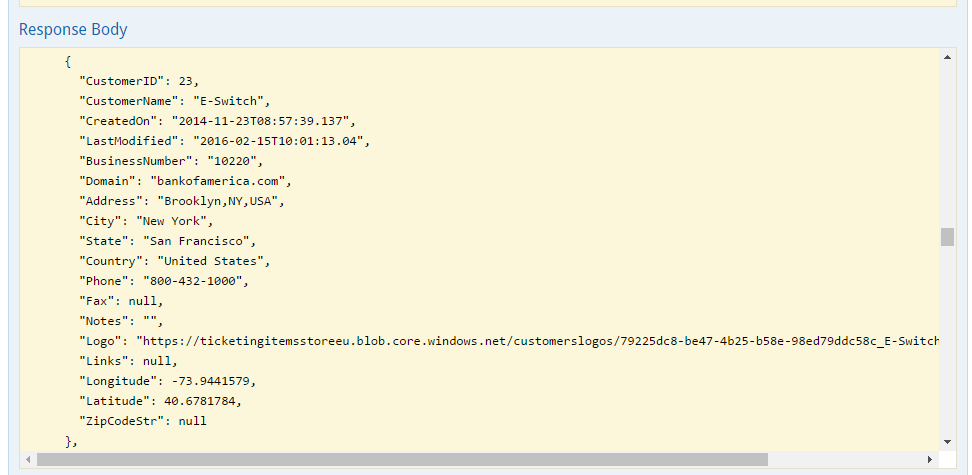 You are ready to use Atera API!
NOTE: The amount of RPMs (Request Per Minute) that you can send is dependent on the Atera package that you have bought.