This feature allows you to create and edit scripts on the fly. Once created the new script is stored in the Atera script repository and can be run or scheduled in the same way as previously uploaded scripts.
To create and edit a script online follow the steps below:
1. From the left hand panel click Admin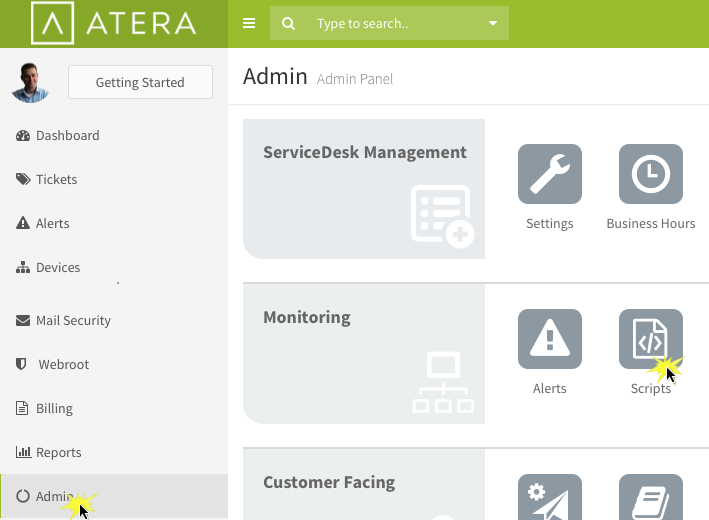 2. Then click Scripts
The Scripts page displays.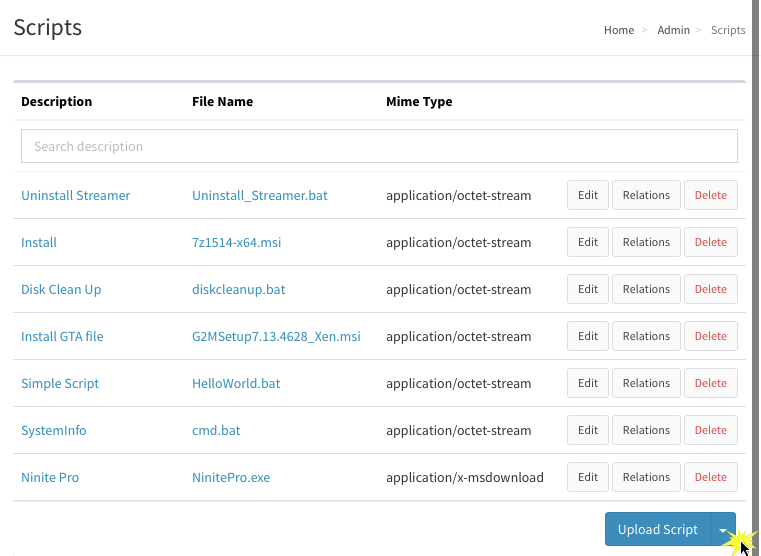 3. Scroll to the bottom of the Scripts page and click the dropdown next to Upload Script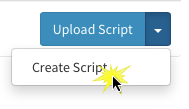 4. Click Create Script
The Create Script window displays.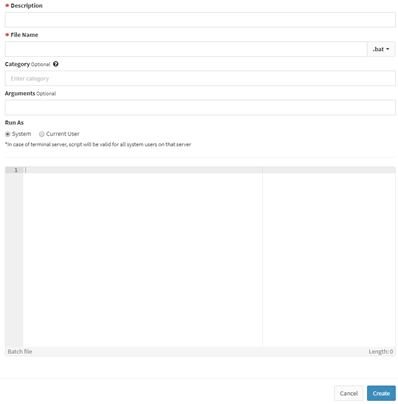 Enter the Script parameters:
Description: Enter the description 
File Name: Enter the filename without using spaces e.g. 'powershellscript1'
File Type: Choose either BAT or PowerShell (ps1) file type.
Category: Add a new category or select from available ones.
Arguments: Optionally enter any arguments for the script 
Run As: To run the script as a system administrator, tick System. To run the script as a current (local) user, tick Current User.
Batch File: Enter the script

Note: You can paste into this field from your preferred text/script/html editor.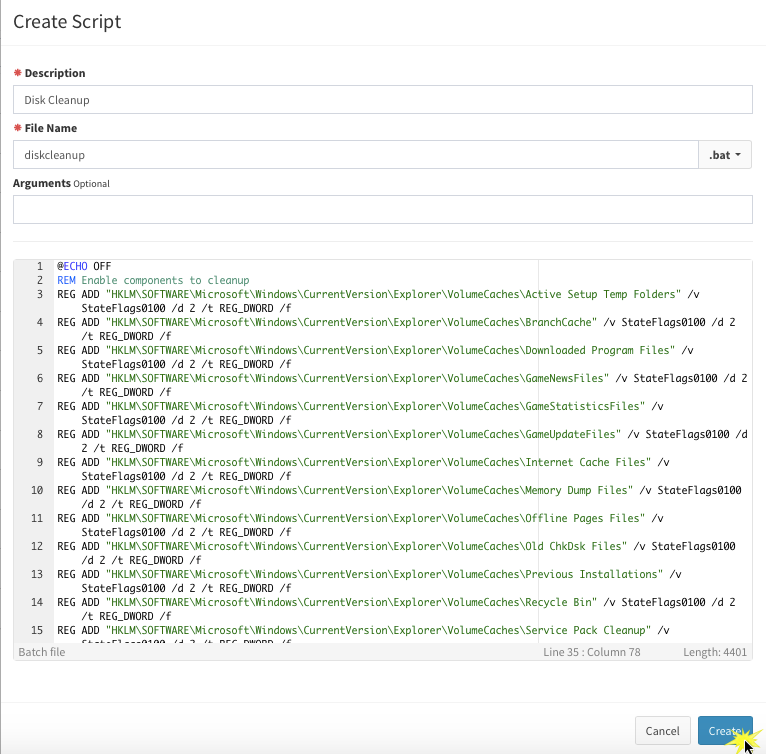 5. Click Create
The script creation success message displays - you can now run and schedule the script in Atera.