Know someone who could really benefit from using Atera? You can collect up to $500 for each friend you bring on board!
How it works
All you need to do is share your unique referral link with your friends and if they subscribe to a yearly plan, you'll receive a $250 gift card after their first payment. If they opt for a monthly plan, you'll receive your payment after three months of them being an active customer.
Plus, as an added bonus, your referral will receive 3 months of Network Discovery for free!
And the rewards don't stop there! For each additional referred account, you can collect even more rewards: $300 for your second referral, $350 for your third, $400 for your fourth, and $500 for your fifth and beyond. Not only will you be rewarded for your efforts, but your friend will also thank you for introducing them to a reliable and affordable all-in-one software that's a celestial upgrade for their IT experience.
Important notes:
The rates for gift cards mentioned in this article are based on US dollars and may differ in value depending on your local currency.

The referring account must be an active, paying account at the time of referral to be eligible for rewards.
For more information please see the Terms and conditions
Refer a friend
1. From the left-hand panel, click Refer a Friend. The Refer a Friend page appears.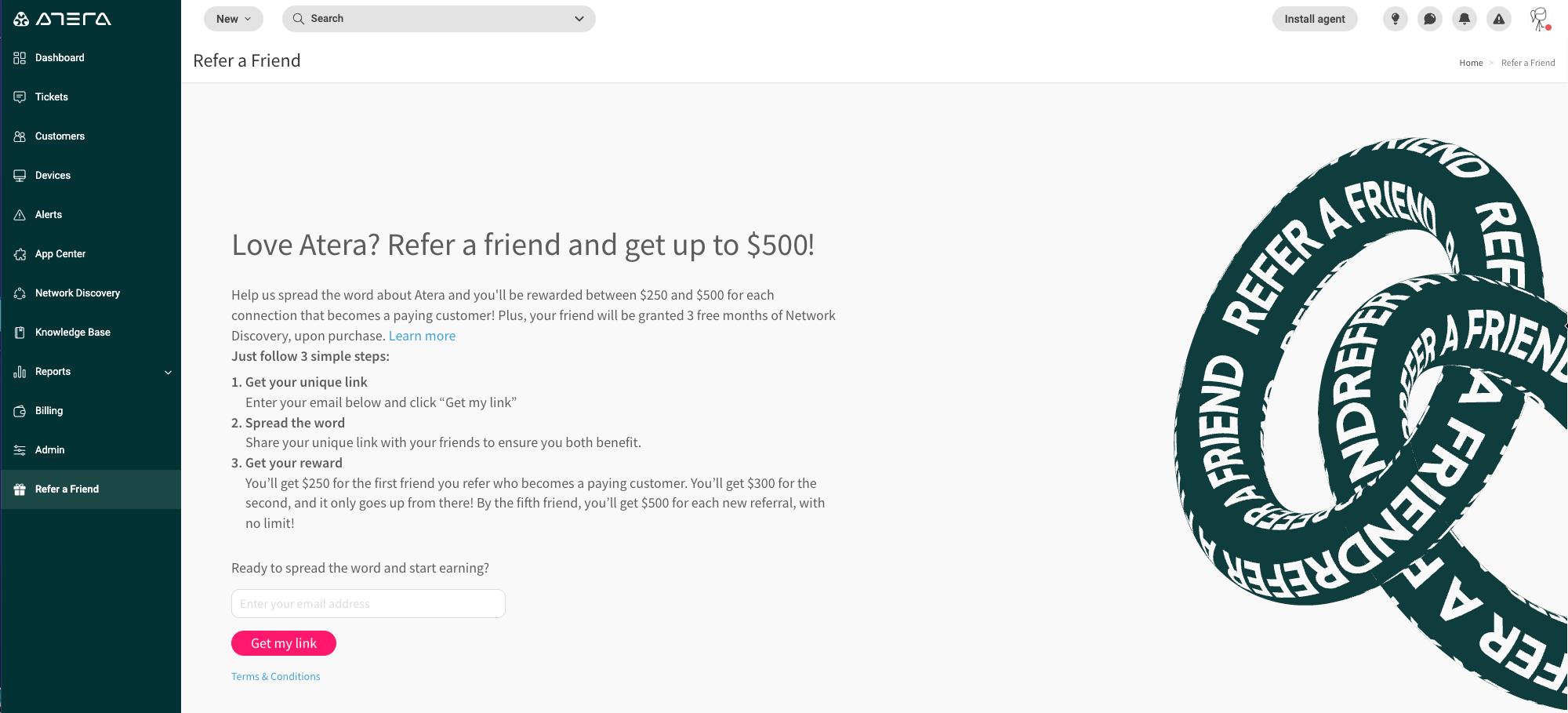 2. Enter your email and click Get my link to receive your personal link.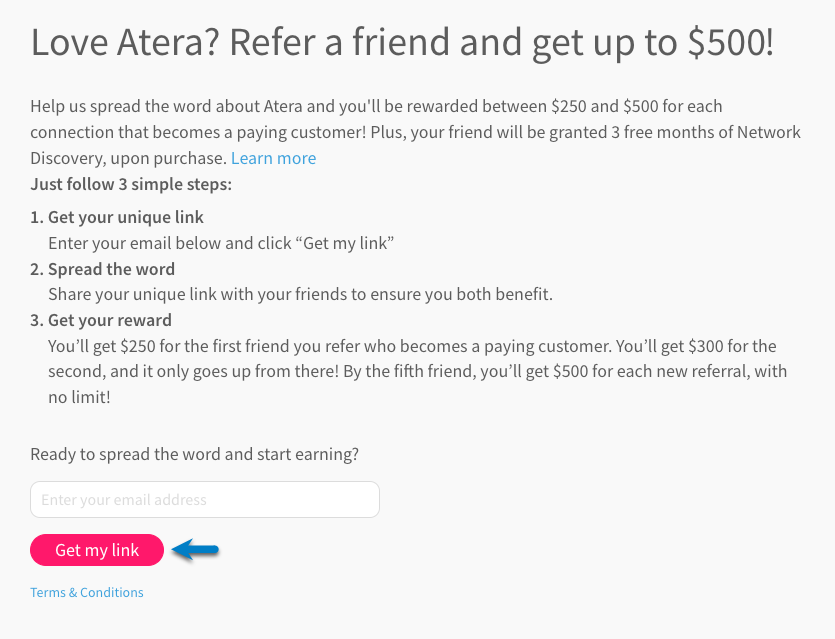 3. Copy and share the link with your friends or colleagues via email, WhatsApp, Messenger, or social media!

By sharing your personal link, you agree to the Terms of Use and Privacy Policy