If you love Atera, then share us with a friend or colleague! They will benefit by discovering the reliable and affordable IT support software they've been looking for, and you will earn rewards....in addition to the obvious, feel-good glow of helping a friend in need.
So how does it work? Simple. You share your personalized link with a friend, If they purchase an Atera subscription, you get a 10% monthly refund off your own Atera subscription (up to a $129 monthly) for up to 12 months, per referral. If an additional friend subscribes, get another 10% off etc. etc. Read the full Terms and Conditions.
Ready to get started?
To use 'Refer a Friend':
1. Log into your account, and click on Refer a Friend.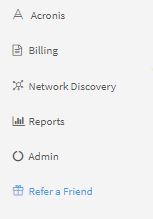 The Refer a Friend view appears.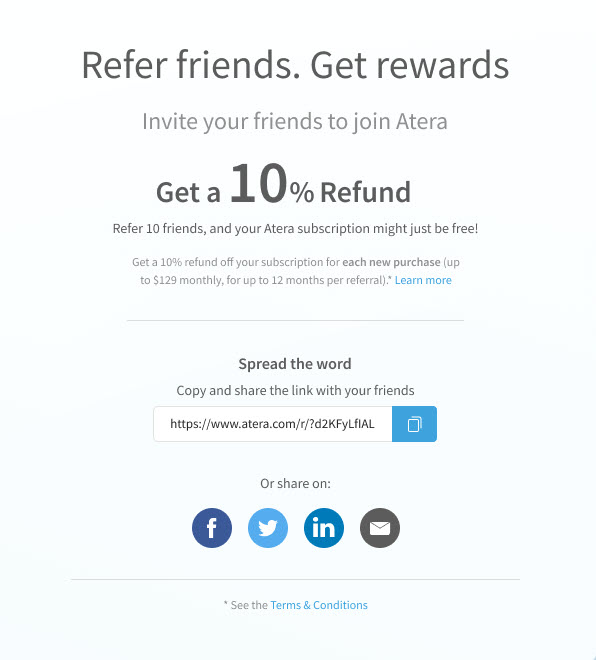 2. Copy and share the link with your friend or colleague (or share on social media).
If during or after their Atera trial period they purchase a subscription, you get your reward!
Note: To qualify as a referral, the subscription purchase must be made within 90 days of starting the trial.