Sometimes, when first attempting to connect remotely with ScreenConnect, the following error may appear:
Session group 'All Machines' does not exist.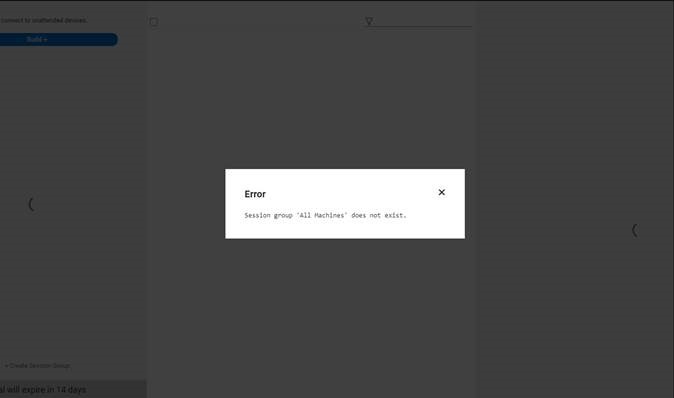 The reason for the error is that there have been no session groups created in ScreenConnect.
To fix the issue:
Navigate to the Access tab and create a new session group called 'All Machines' (case sensitive).