We've released the following new features and improvements:
AnyDesk Attended Access: You can now set the remote access type as 'Attended' for Windows and Mac devices when using AnyDesk. When connecting, manual confirmation from your end users will be required. Learn more
Note: Servers will remain in "Unattended" mode.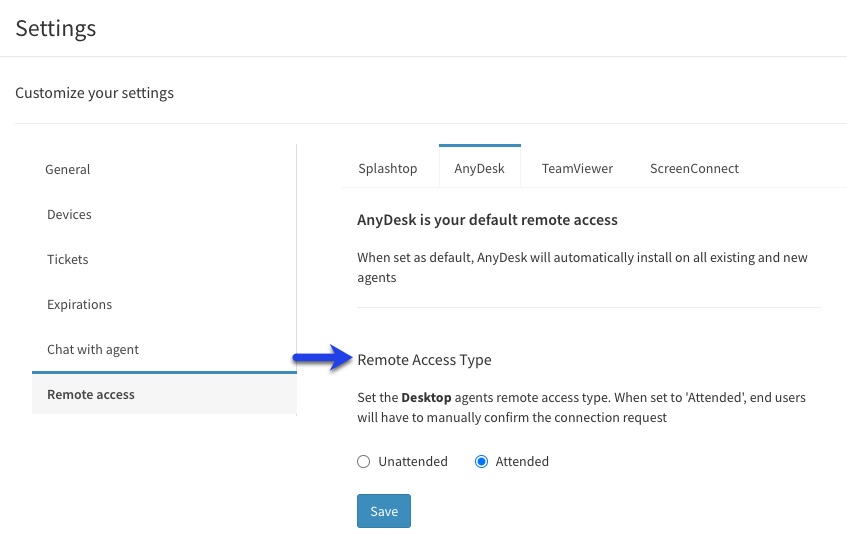 Default Technician Response Type: You can now select the default technician response type when responding to customer tickets. Learn more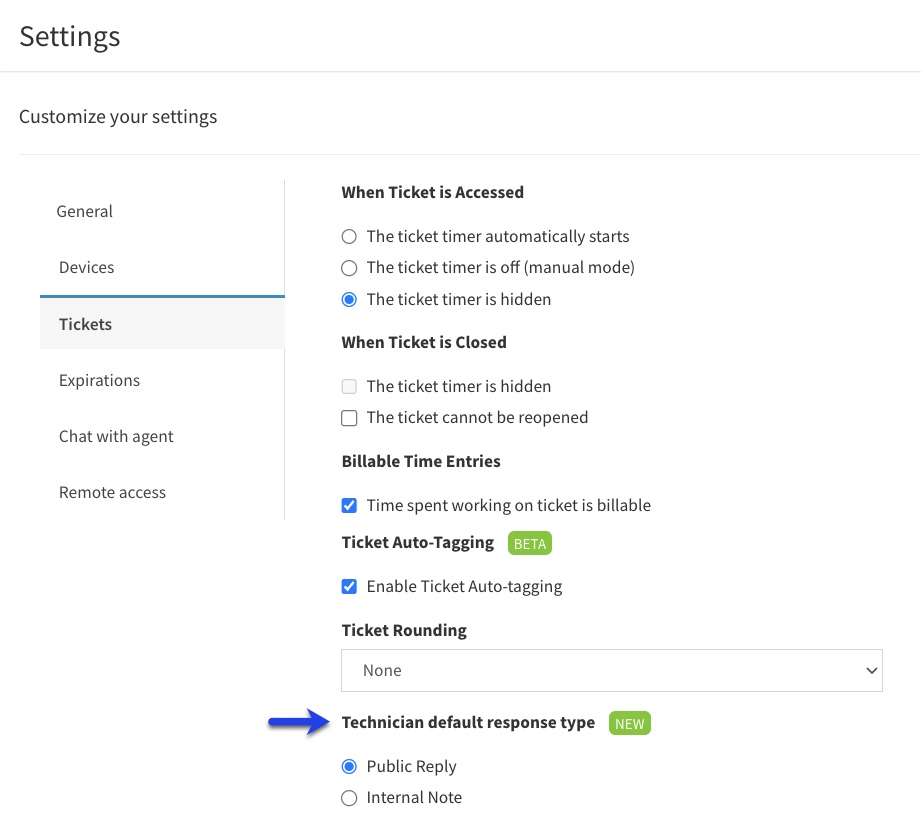 Thanks Darrell Couch for the suggestion!
We've fixed the following bugs:
RMM
45590: Fixed an issue where the emailed Patch & Automation Feedback report would sometimes be displayed in multiple languages.
46769: Fixed an issue affecting the number of devices displayed on the Devices page when setting the Advanced Filters to meet the following condition: Software Installed > Doesn't exist/equal/contain > ESET Management Agent.
PSA
46743: Fixed an issue which sometimes caused the Dashboard to auto-refresh unnecessarily.
46839: Fixed an issue occasionally affecting ticket text format and display.
47175: Fixed an issue where a single user's 'Growth' account's API requests were incorrectly limited to 420 RPM (instead of 600).
Marketplace
46972: Fixed an iOS related issue preventing the display of all devices within the Devices tab on the Customer page (when using the webapp).
Network Discovery
46744: Our latest package upgrade fixed several Network Discovery scanning issues, allowing for a more efficient scan of customer networks.
46911: Fixed an issue preventing the addition of multiple SNMP devices.