This article describes scanning manually added, agentless networks with Network Discovery
To scan a manually added network:
1. Click Network Discovery, on the sidebar. The Network Discovery page appears.
2. Select the relevant customer. The Customer's Scan page appears.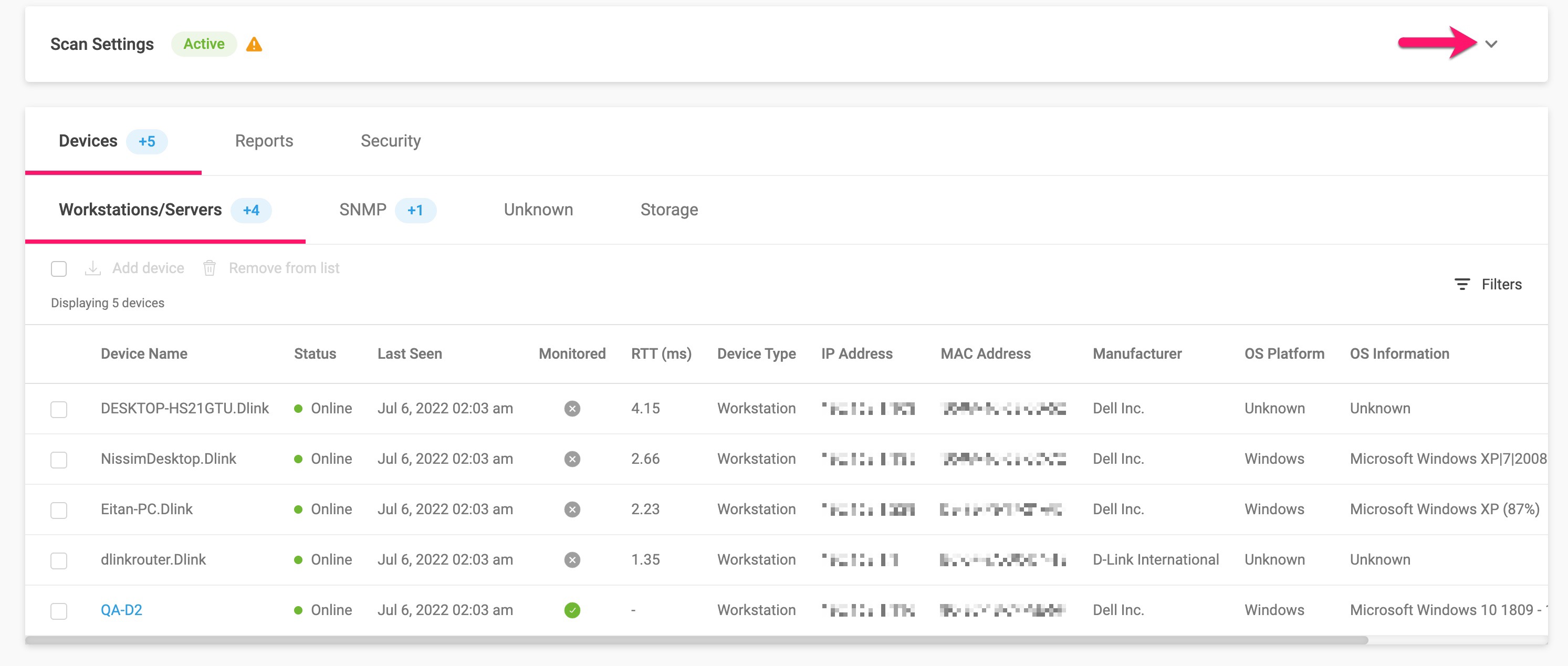 3. Open the Scan Settings (top, right-hand side of page). The Scan Settings appear.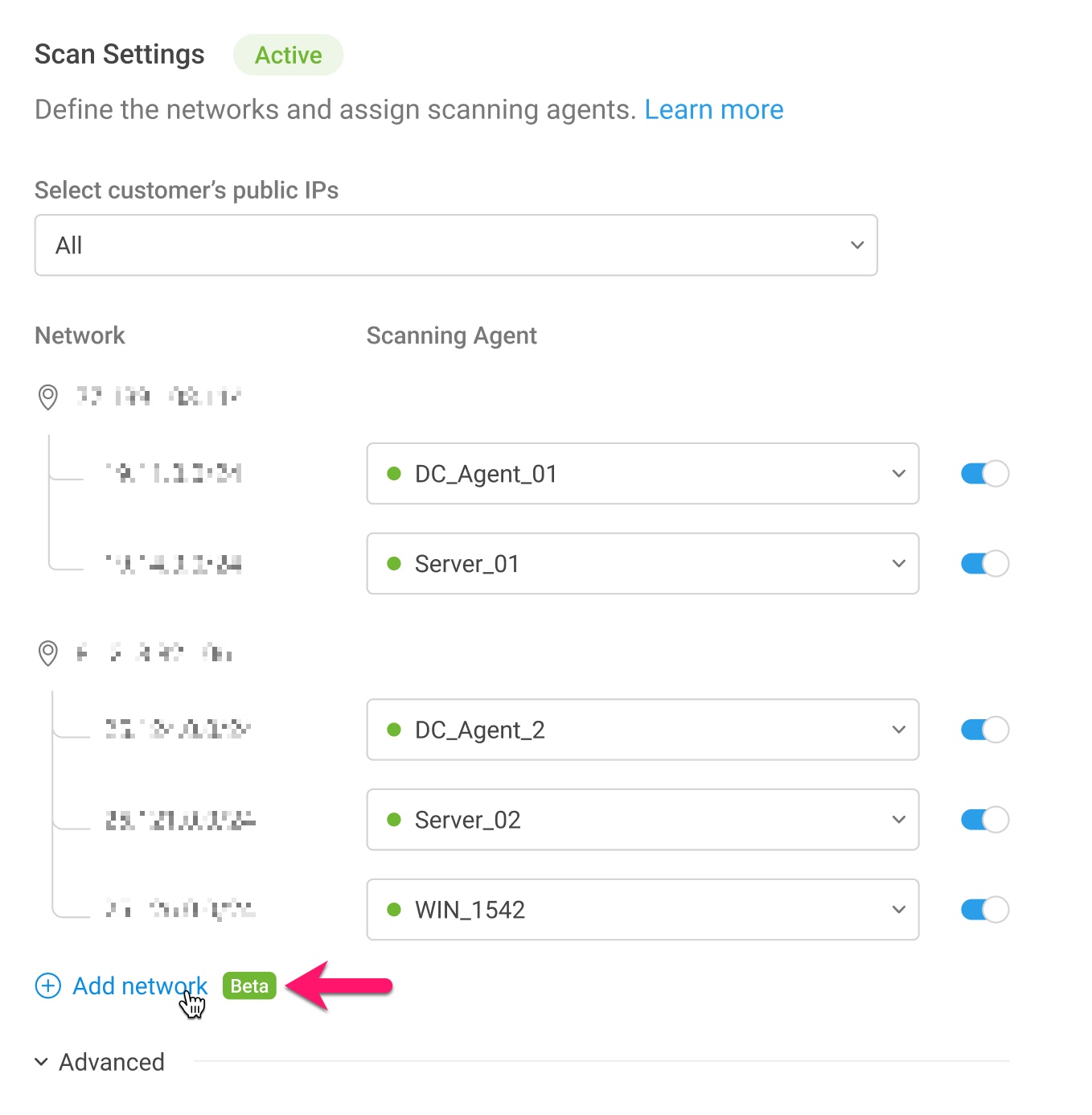 4. Click Add network. The Add Network window appears.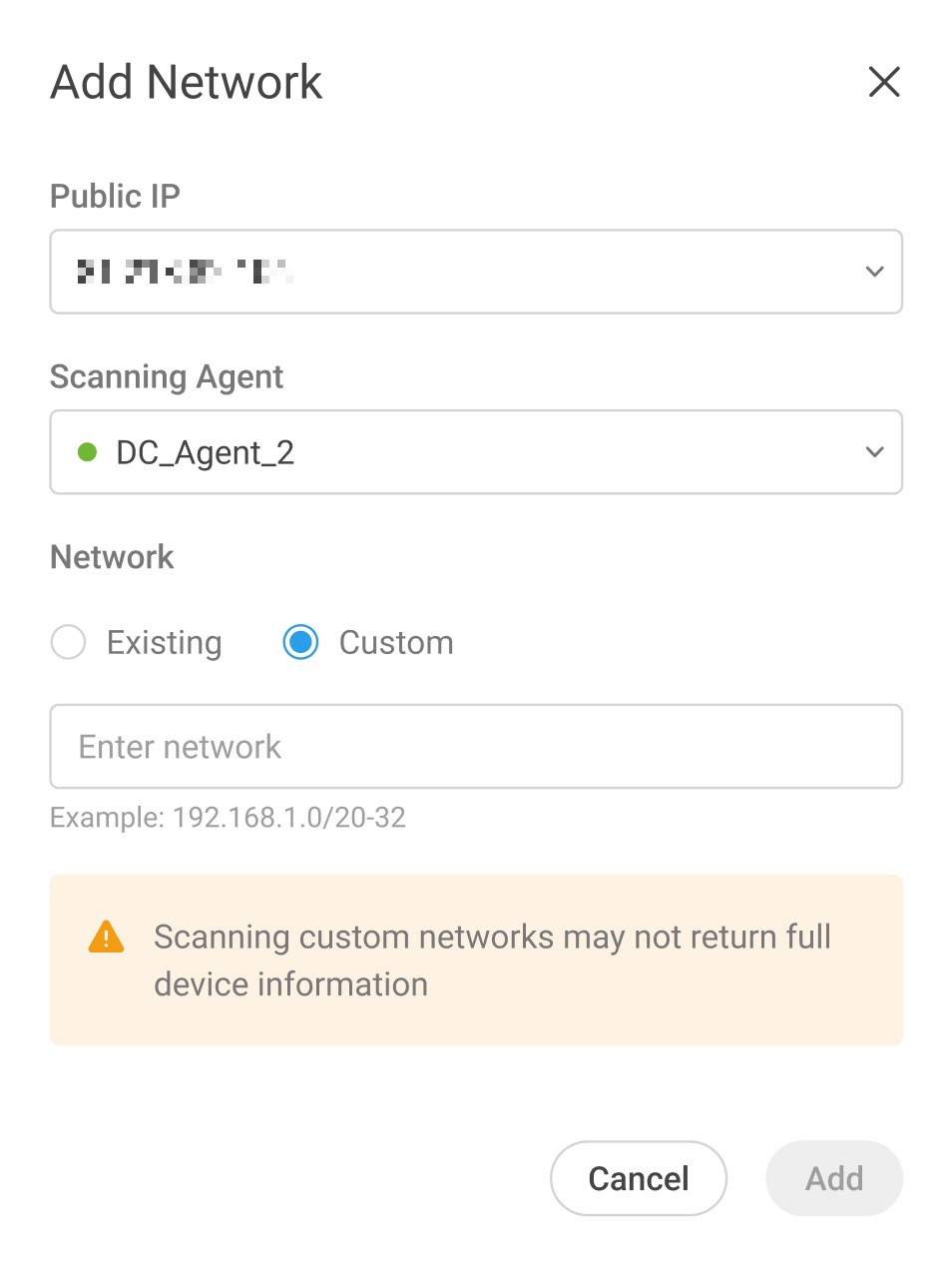 5. Select the public IP and the scanning agent.
6. Select Custom.
7. Enter the custom network.
Note: Scanning custom networks may not return full device information.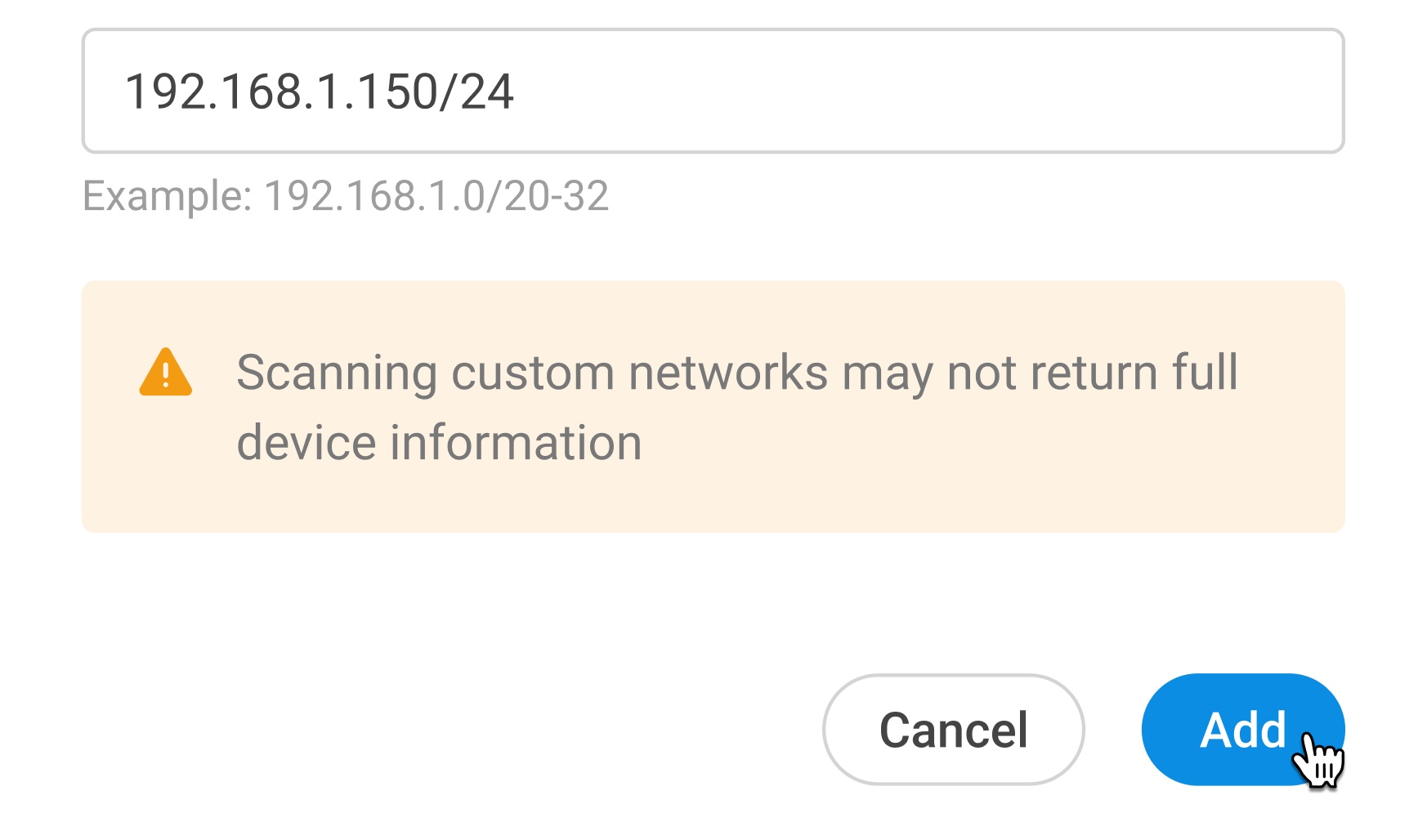 8. Click Add.
That's it! The network will appear in your scanned settings.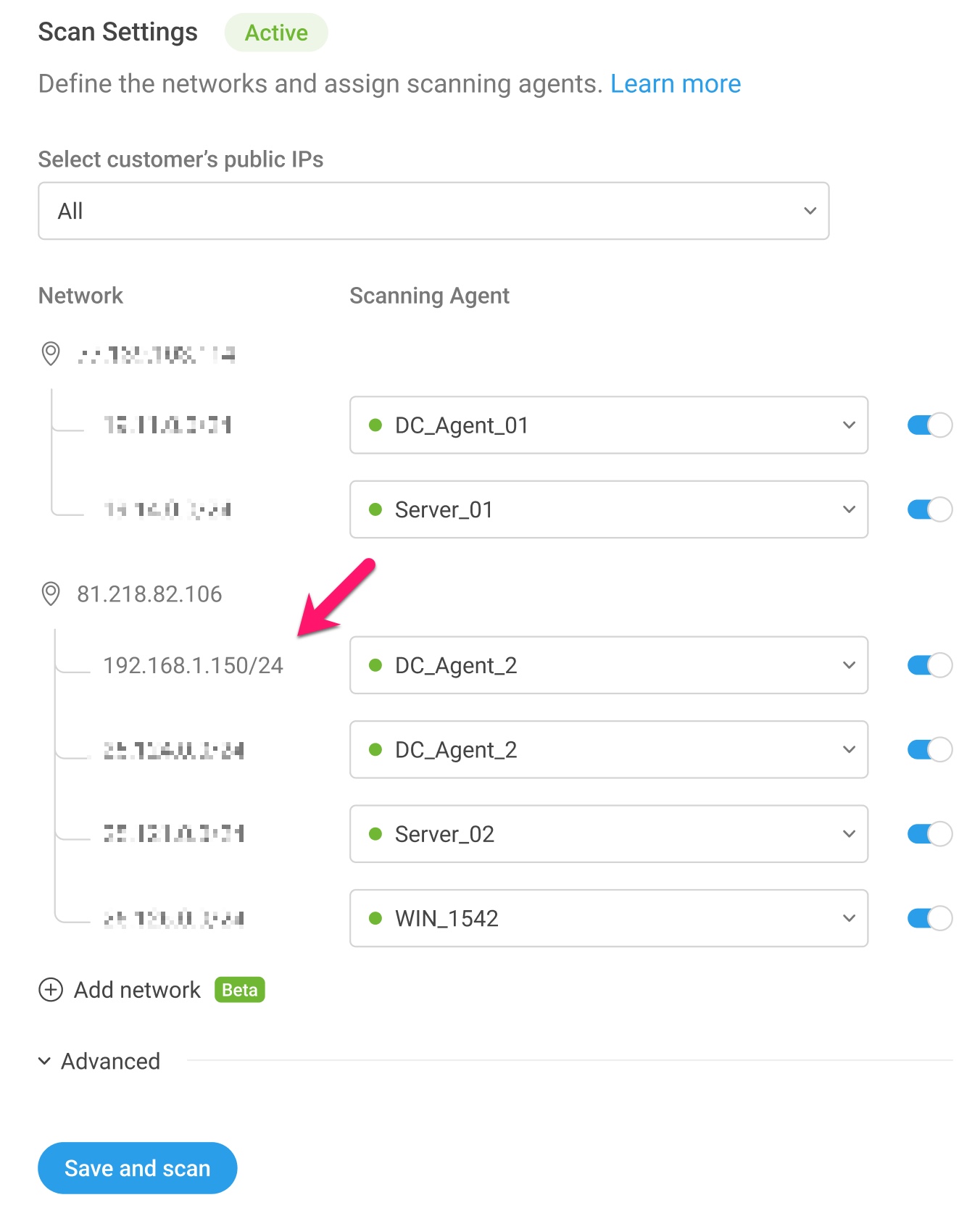 9. Click Save and scan to begin scanning the network.
Note: The agent will scan the network now and at the selected scheduling.
To view and manage the scan results, see Network Discovery Security Scan