Domotz' powerful and affordable network-monitoring platform has all the features you need to monitor your networks, IT infrastructure, and devices in real time. Once you've set up a single Domotz agent per network, the user-friendly console provides automated device inventory, automated network mapping, alerts, remote device access, monitoring dashboards, SNMP, custom drivers, security scans, remote power management, an API, and thousands of integrations!
Note:
A free, 14-day trial is available.
Full admin permissions are required to activate Domotz.
Domotz is available for Windows devices only.
For pricing information, see Atera Subscription Information
Domotz products
Network Agent
The Domotz Network Agent scans your end user's local networks, giving you full visibility, preemptively alerting you to network security threats, and ensuring all devices are behaving as expected.
Note: You only need to install one network agent for each network you want to monitor.
For more information, see Domotz Network Agent
Booster Pack
The Domotz Booster Pack supercharges the Domotz agent — extending its capabilities — letting you monitor larger networks, discover more subnets, monitor more sensors and devices, and a whole lot more!
For more information, check out Domotz Booster Pack
Activate Domotz
1. From App Center > Domotz (on the sidebar), click Get started.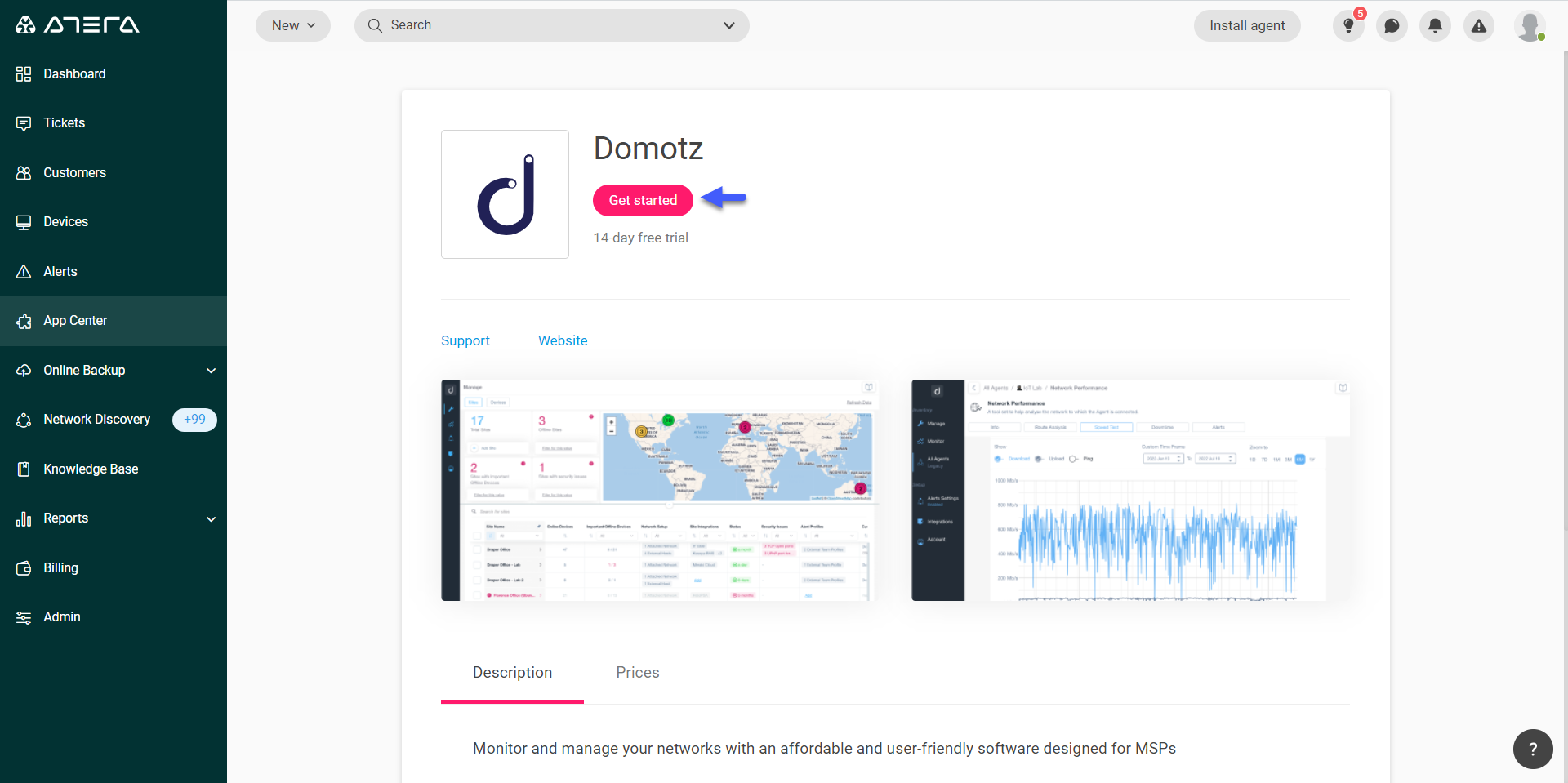 The Activate Domotz window appears.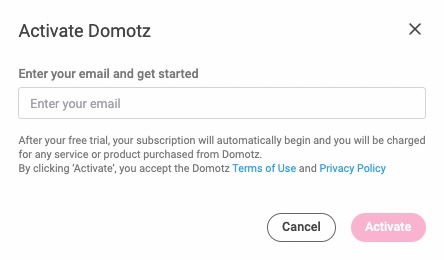 2. Enter your email. Then click Activate.
You'll receive an email from Atera to activate your Domotz account.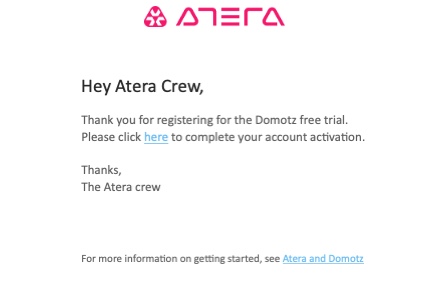 3. Open the email and follow the link to Domotz. Then set up your account.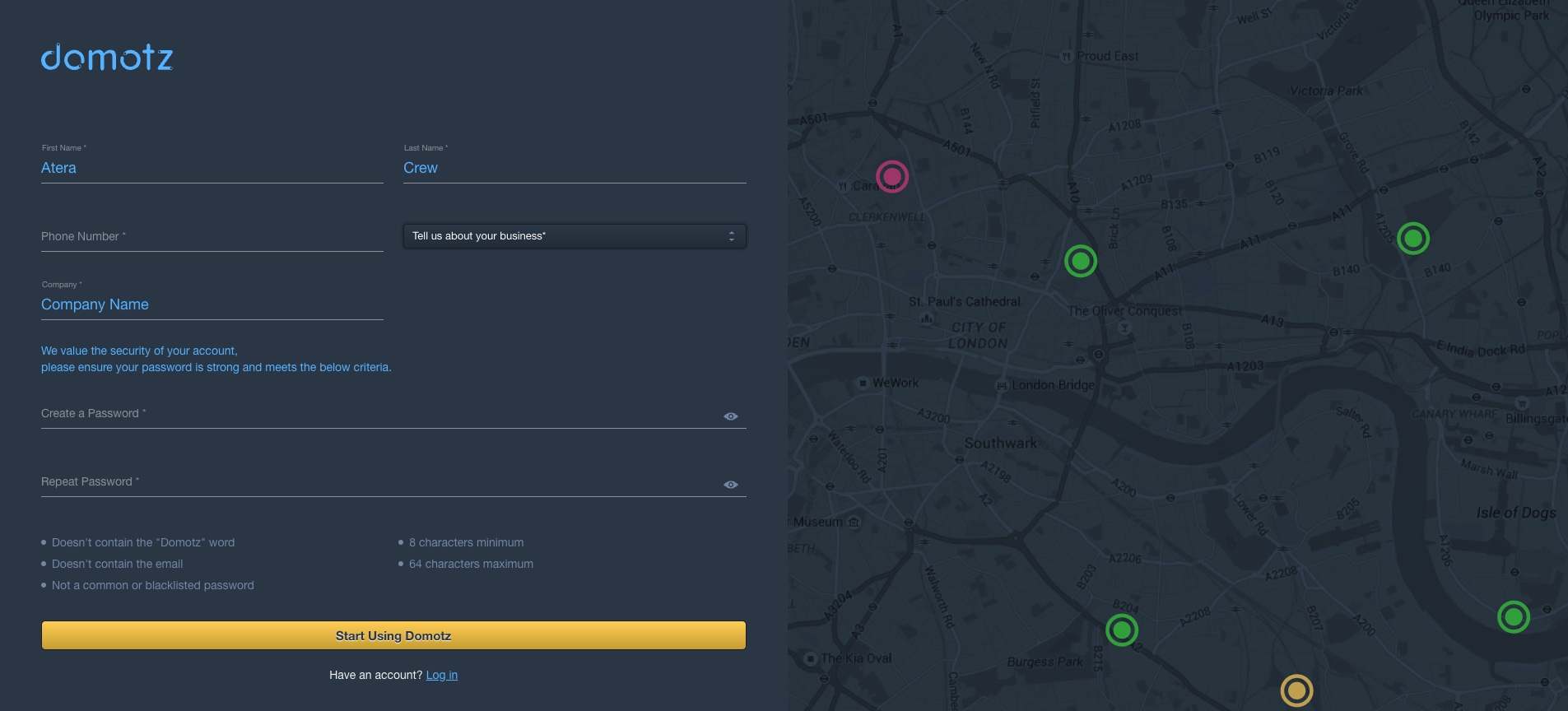 4. Once set up, click Start Using Domotz.
For more information, see Onboarding: How to Get Started with Domotz
Manage Domotz
To manage your Domotz account:
1. From Add-ons > Domotz (on the sidebar), click Manage account.

You'll be redirected to the Domotz login page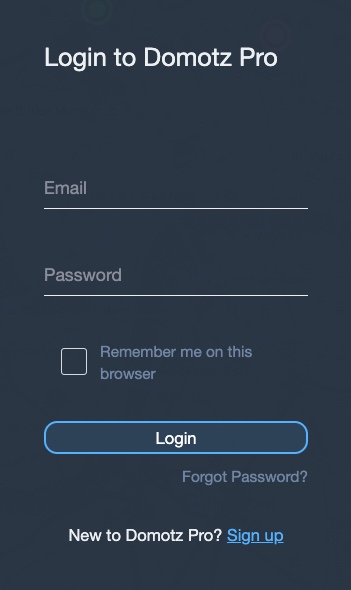 2. Sign in. The Domotz Dashboard appears.
For more information, see Device Management Overview and Account Management and Subscriptions