Network Discovery finds all devices connected to a network (WiFi or ethernet). It scans the entire network, identifies its components, and creates an inventory with detailed information on each network device. A free, 14-day trial is available. Some highlights include the ability to:
See all scans on a single dashboard.
Scan all your networks (subnets) with one click.
Identify open ports and their related common vulnerabilities and exposures (CVEs).
Enjoy an always current, automatically refreshing view of your networks.
Detect devices with network slowness.
Activate, schedule, and deactivate scans.
Easily install agents via domain controller (DC) scans.
Respond proactively with Network Discovery alerts.
Prevent scanning of offsite networks.
Activate Network Discovery
To activate Network Discovery:
Note: Only Admin users can activate Network Discovery.
From Network Discovery (on the sidebar), click Get Network Discovery.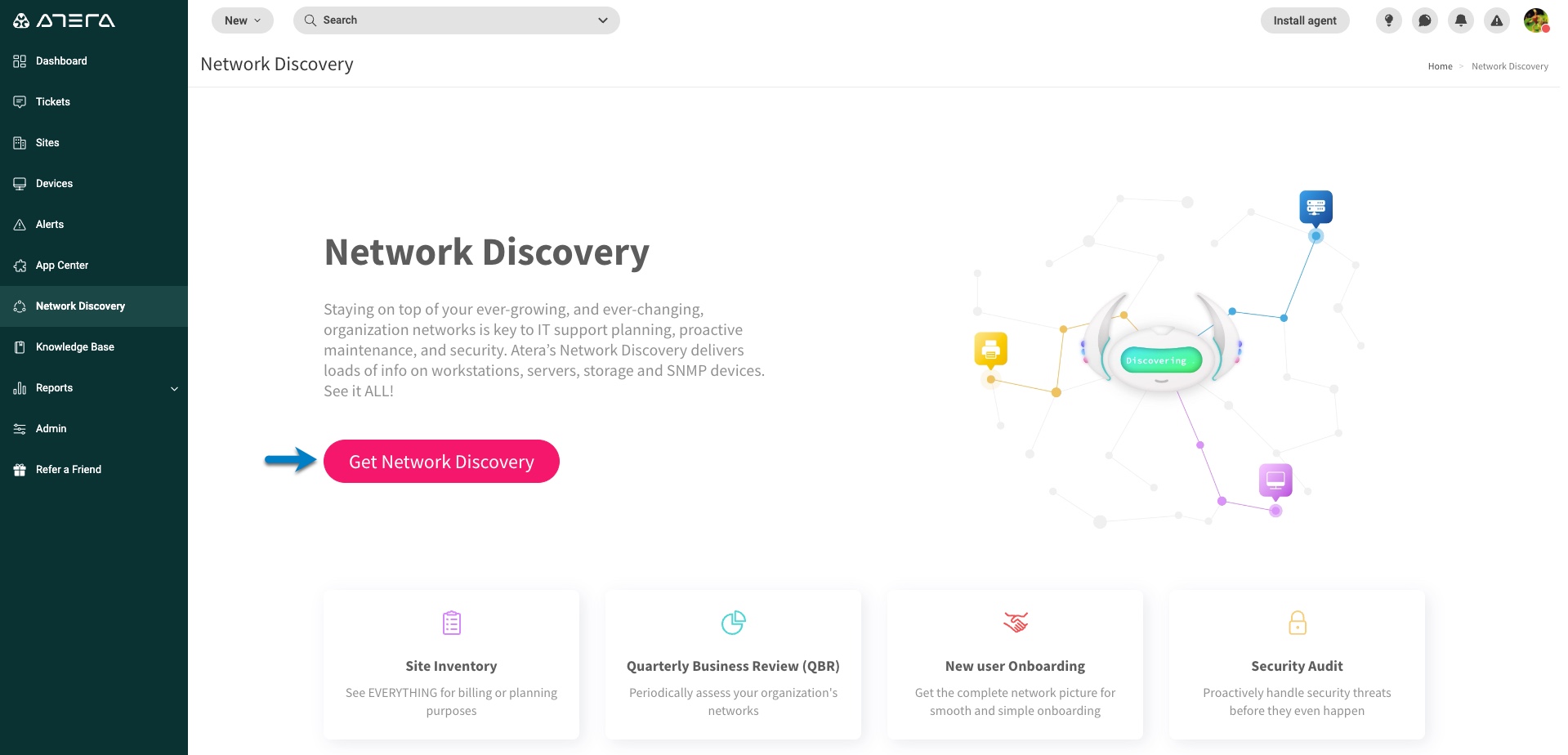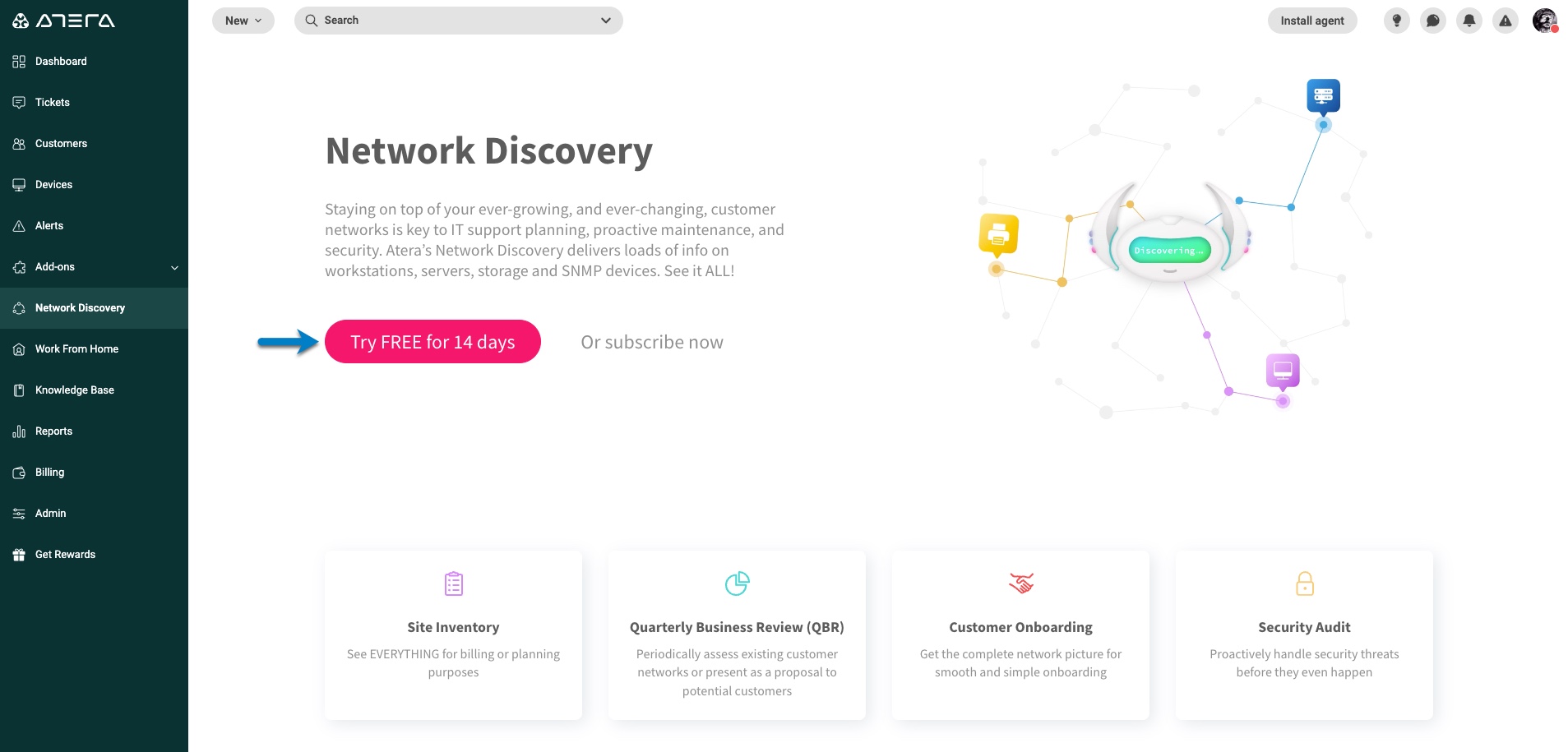 Your free, 14-day trial has started.
Ready to start scanning your end-user networks?
Note: To bypass the free trial, click Or subscribe now.
Deactivate Network Discovery
To deactivate Network Discovery:
1. From Admin (on the sidebar), click Subscription.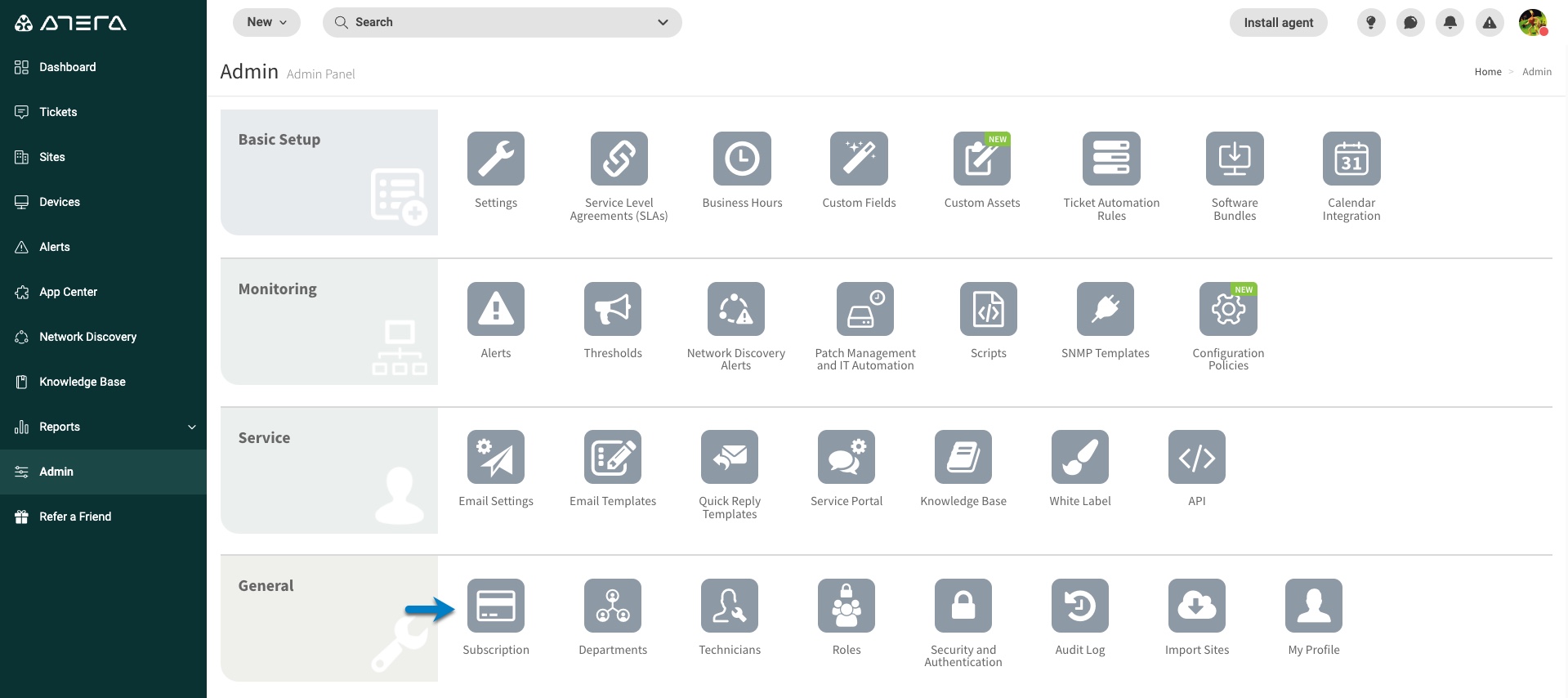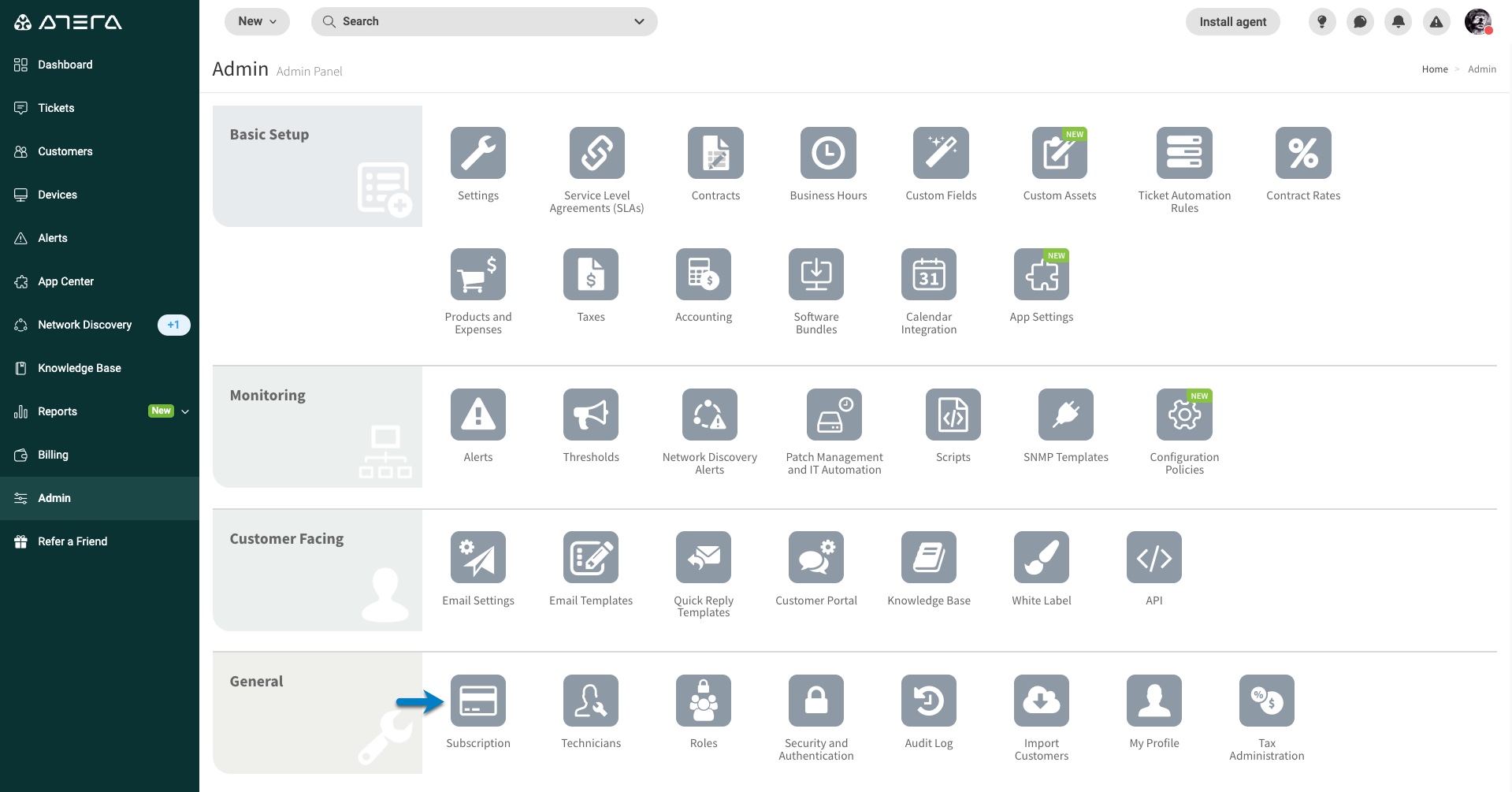 The Subscription page appears.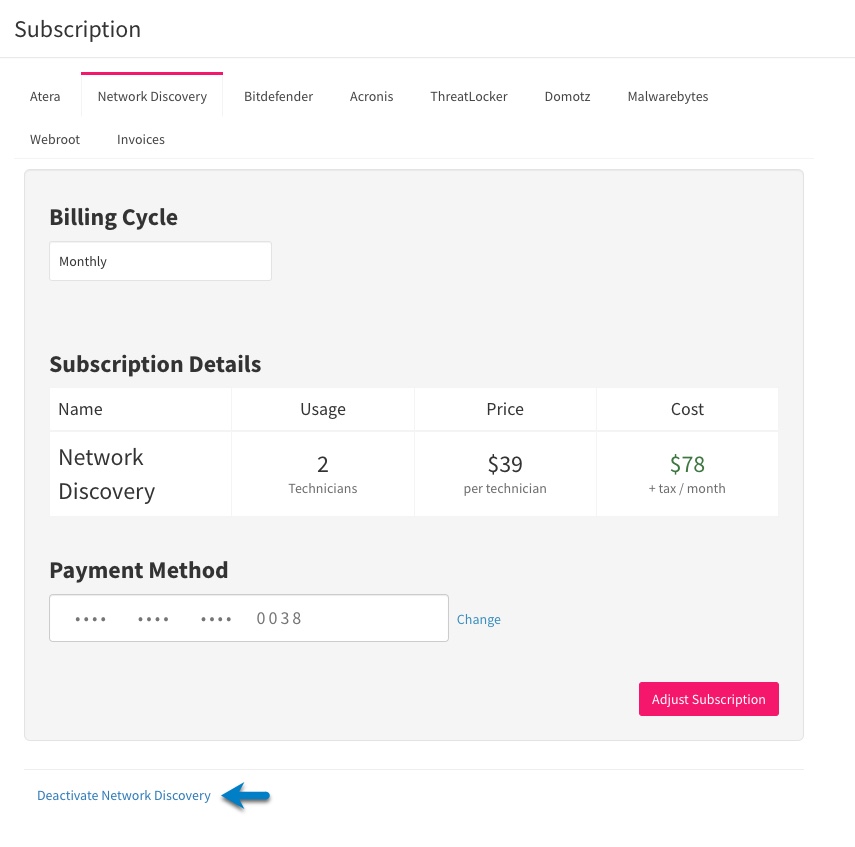 2. Go to the Network Discovery tab.
3. Click Deactivate Network Discovery. A confirmation window appears.
4. Click Deactivate.