Atera has automated mechanisms in place to ensure that the use of its license is in accordance with our Terms of Use
How Atera's license validation mechanism works
Atera's license validation tracks usage across different devices and applications and automatically logs a user out if it detects parallel usage with the same credentials.
What happens when the license validation mechanism triggers
Once triggered, 2 things will happen.
1. The system will log out of the older session, and display the following login message.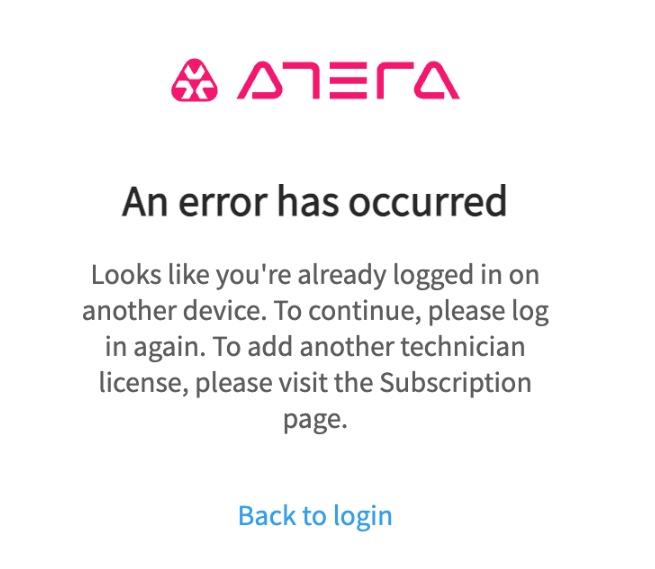 2. A banner message will appear on the top of the screen for all admin users.

To add another license
Go to Admin > Subscription > Adjust Subscription and adjust the number of technicians on your license as needed. Then click Update.
Check out our article Add technicians to Atera for more details.
To notify support of an error
If you believe the license validation mechanism is reacting in error, please let us know so we can resolve the issue as quickly as possible.