While we may not be handing out psychic powers, Atera's AI-powered ticket sentiment feature lets you peer into your end users' feelings with almost supernatural insight. Not only will this allow for enhanced visibility into end user sentiment, but you'll be able to provide more targeted support, send personalized and empathetic responses, and improve your overall end-user satisfaction.
Note:
The ticket sentiment feature is enabled by default.
We currently support sentiment analysis for Arabic, Chinese, Dutch, English, French, German, Indonesian, Italian, Japanese, Korean, Portuguese, Spanish, Thai, Turkish and Vietnamese.
How it works
Atera's AI ticket sentiment feature works by analyzing the latest comment in an ongoing ticket conversation. It classifies the end user sentiment as positive, negative, or neutral, providing a quick and immediate insight.
On the Tickets page, you can view the sentiment at a glance, allowing you to prioritize tickets easily based on sentiment.

You can also see the sentiment directly on the ticket itself, ensuring that you can respond appropriately and effectively.

How to disable AI ticket sentiment
1. From Admin (on the sidebar), click Settings > Tickets.
The Ticket Settings page appears.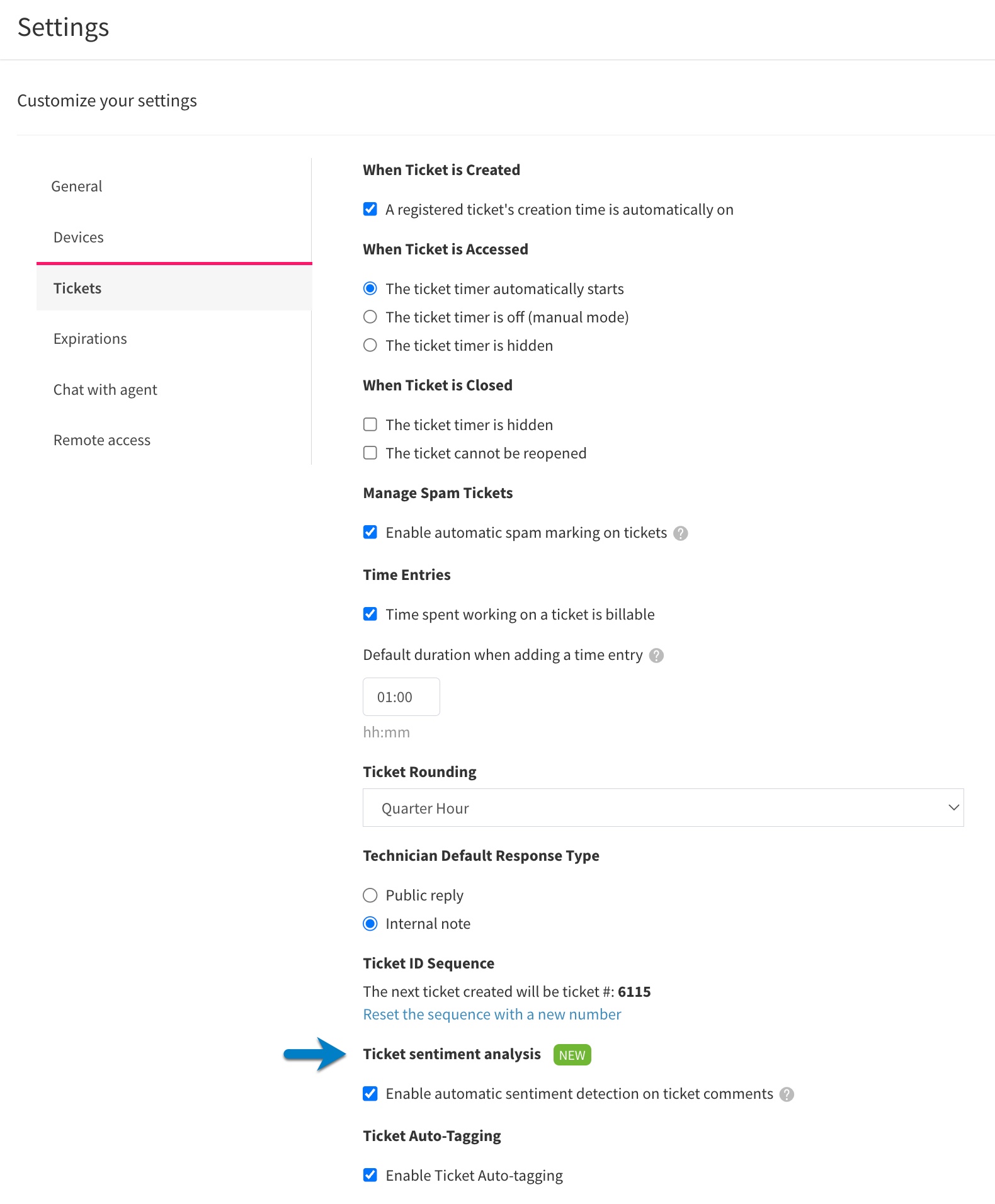 2. Uncheck Ticket sentiment analysis to disable automatic sentiment detection.