Auto Healing triggers a script to run once a Threshold level is exceeded e.g. a memory alert for high memory usage due to a web browser process.
Note: You must upload the required script to the script repository before selecting the Run Script option.
To attach an auto healing script to a threshold item follow the steps below:
1. Navigate to Admin Threshold Profile > Profile > Add New Item

2. Select the options for the Threshold Item 
3. Click Select under Run Scripts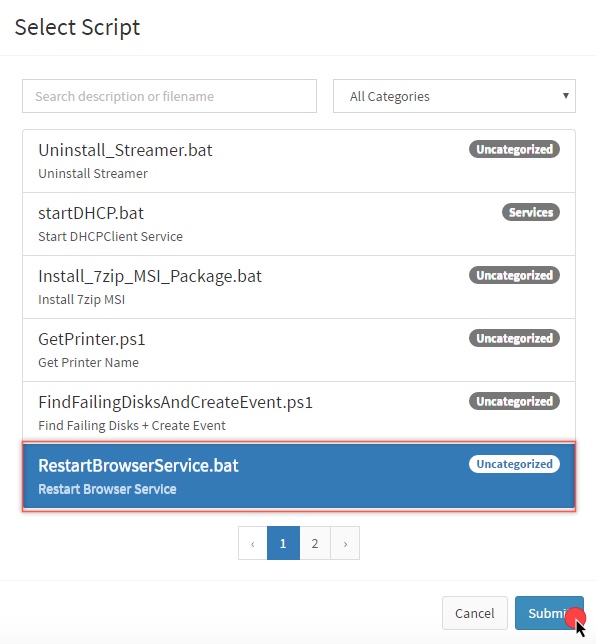 4. Select the required script
5. Click Submit
For more information on how to create and upload scripts in Atera see this KB.