The Microsoft Licensing report shows complete Microsoft licensing information, including metrics on the number of:
Stations
Office Installations
Office Keys
Operating System Keys
The report can be viewed in Atera or exported to Excel or PDF.
To run the report follow the steps below:
1. From the left-hand panel click Reports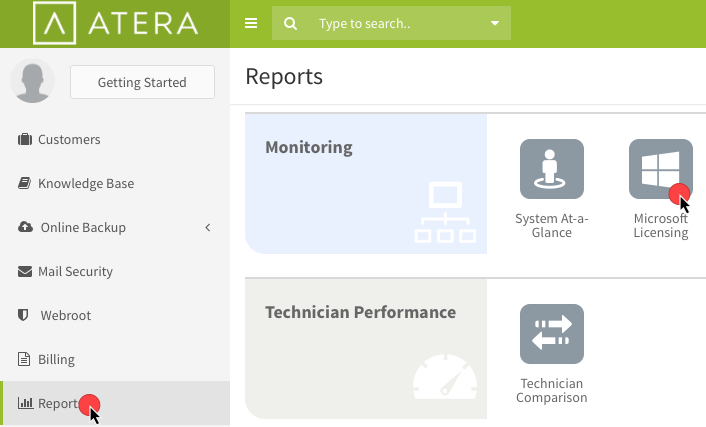 2. Then click Microsoft Licensing
The Report page displays.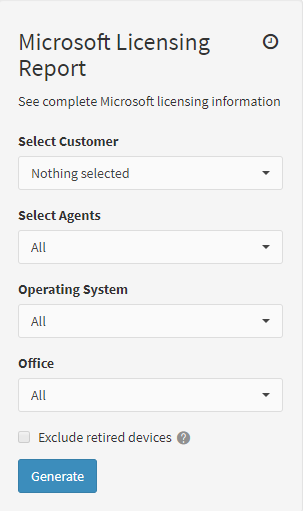 3. Select the report parameters:
Customer
Select Agents
Operating System
Office
4. Click Generate
The Report displays.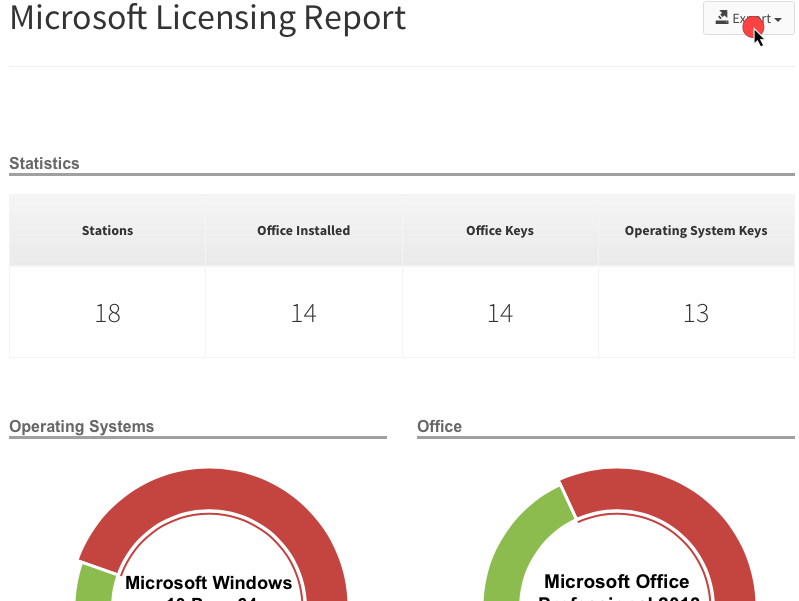 (i) The report can be exported to Excel or PDF by clicking Export.