The Microsoft Licensing report is simple to run, just select from the available parameters and generate the report to view in HTML, or download to Excel.
This report shows metrics on the number of:
Stations
Office Installations
Office Keys
Operating System Keys
To run the report follow the steps below:
1. From the left-hand panel click Reports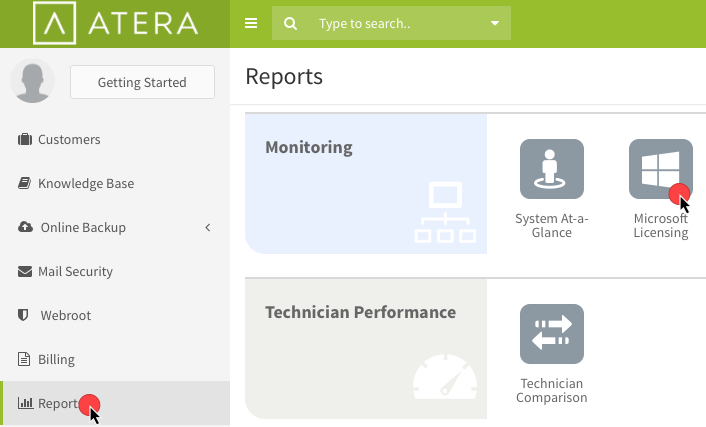 2. Then click Microsoft Licensing
The Report page displays.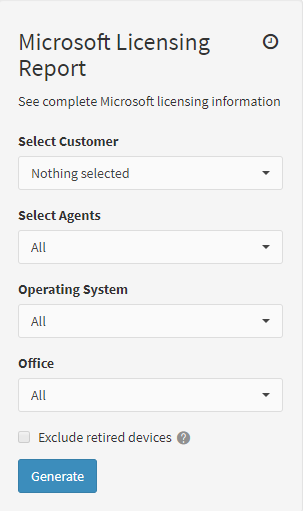 3. Select the report parameters:
Customer
Select Agents
Operating System
Office
4. Click Generate
The Report displays.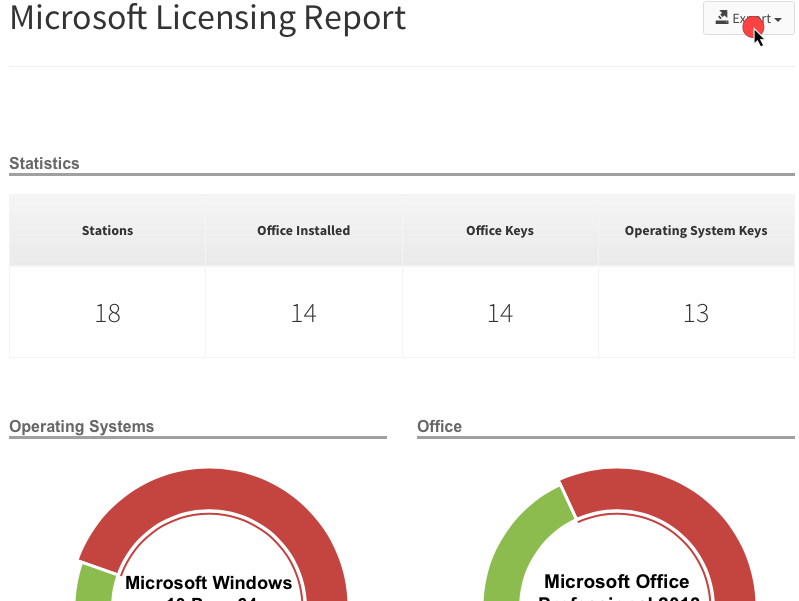 (i) The report can be exported to Excel or PDF by clicking Export.