Atera provides a set of reports for key metrics. These reports are simple to run, just select from the available parameters and generate the report to view in HTML, or download to Excel. This report shows metrics on your least profitable customers.
Generate report
1. From the left-hand panel click Reports, and select Classic Reports > Bottom Retainer Customers.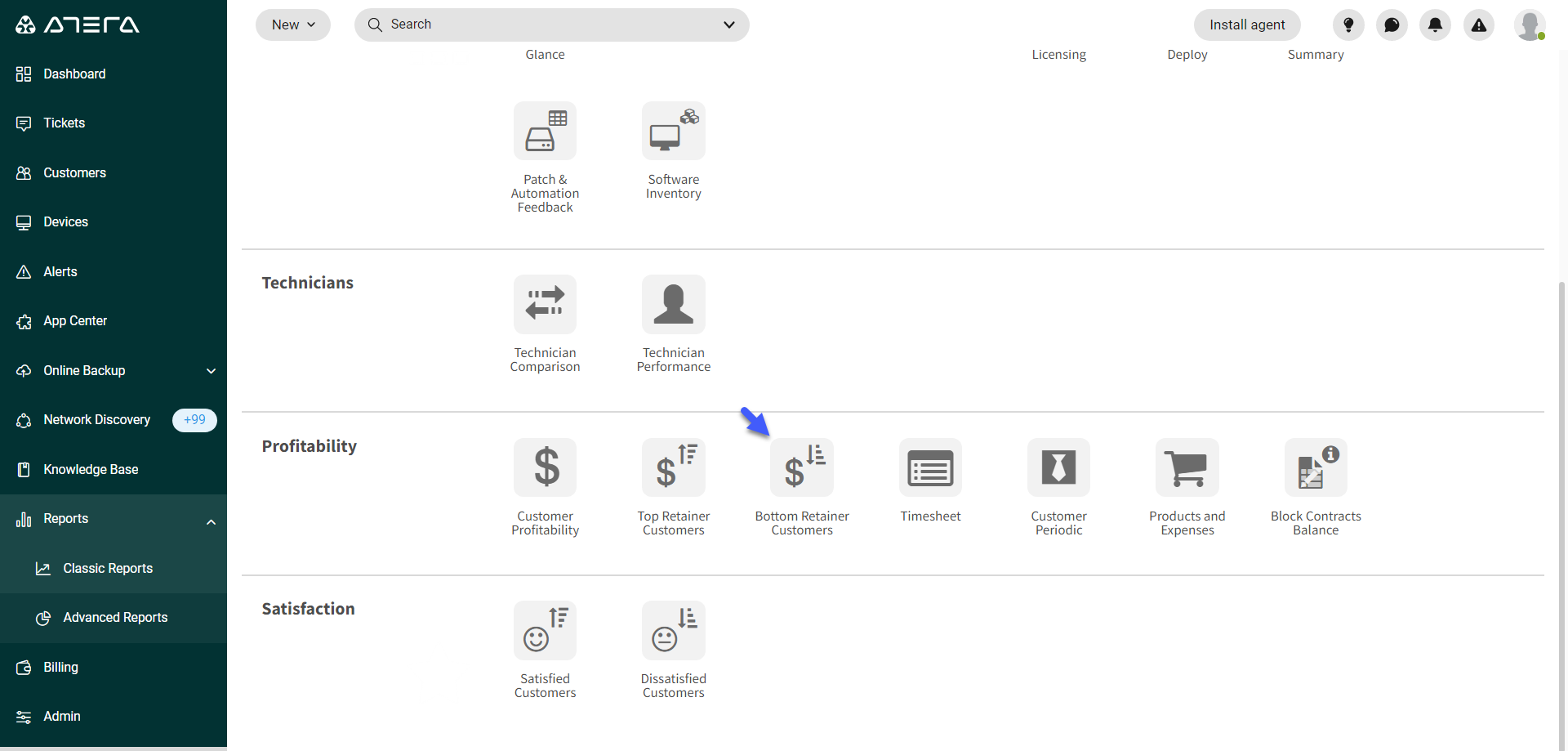 The Report page displays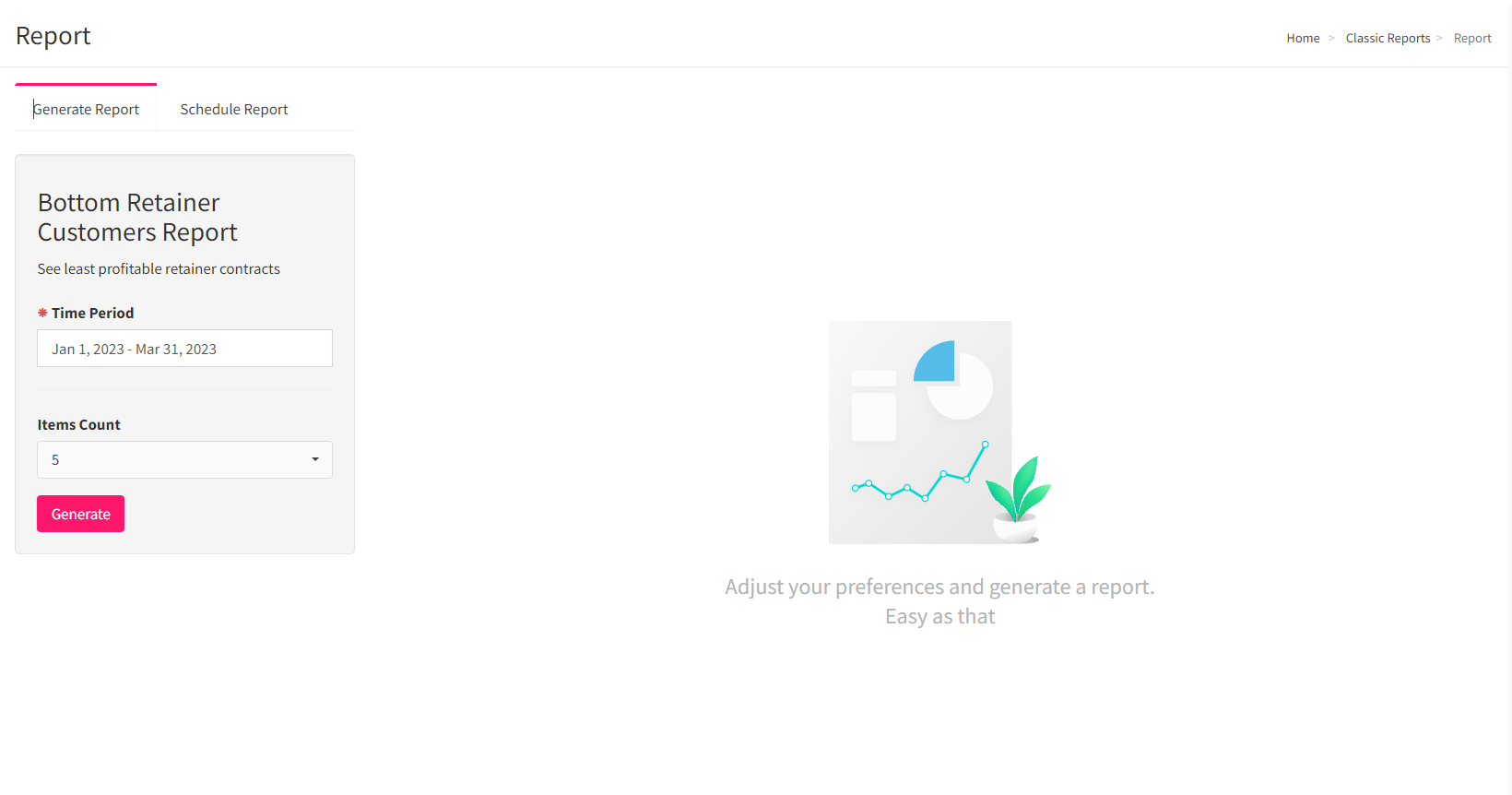 2. Select the report parameters, and click on Generate.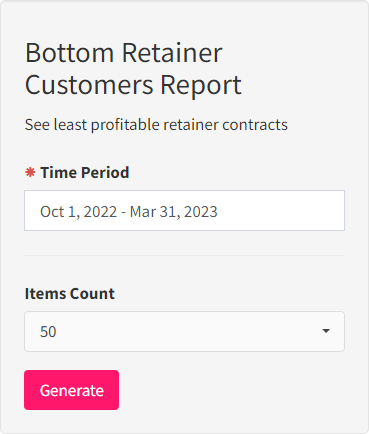 The Report displays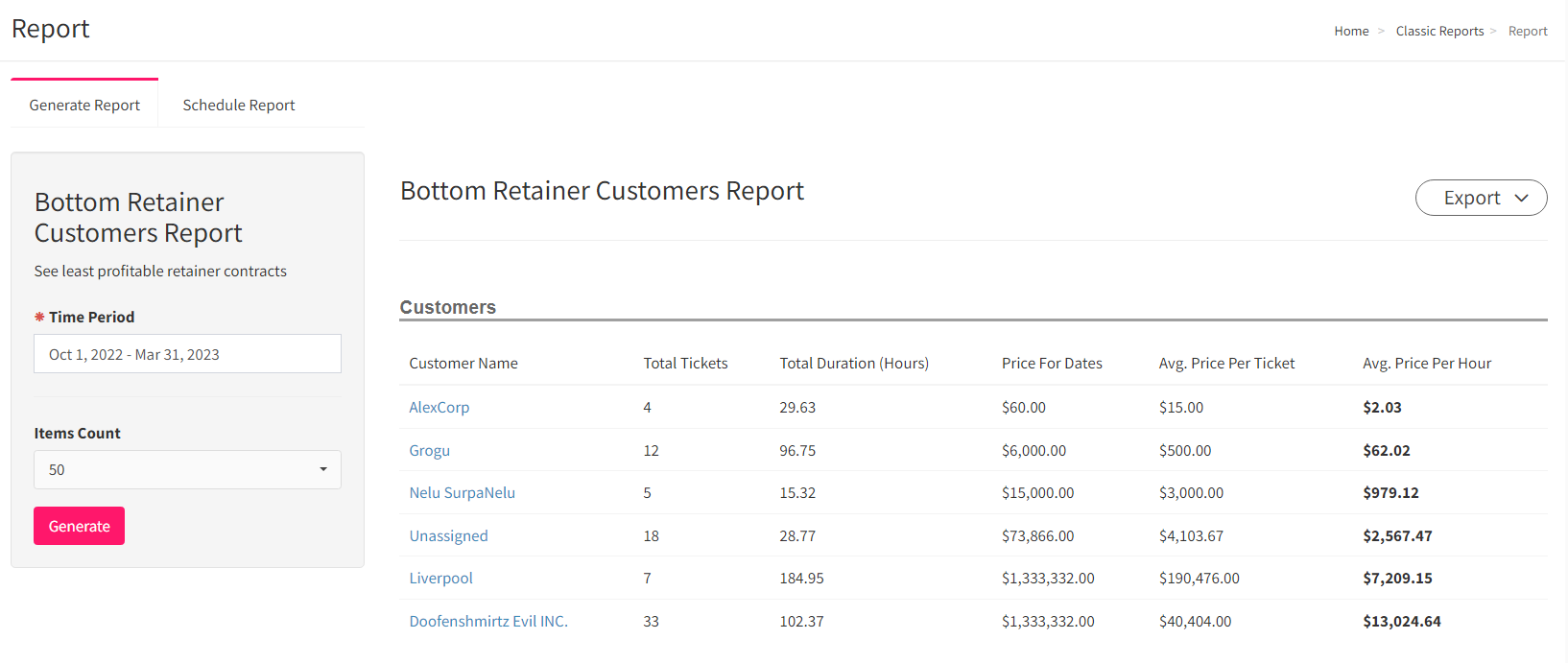 Export the Bottom Retainer Customers report
Click the Export dropdown, in the upper-right corner of the report, and select Excel or PDF.

Schedule a Bottom Retainer Customers Report
To schedule the report, check out our article Schedule a Report.
Sorry about that. Can you tell us why?