This report displays a list of satisfied customers based on ticket surveys.
To run the Satisfied Customers report:
1. From the left-hand panel click Reports > Satisfied Customers

The Report page displays.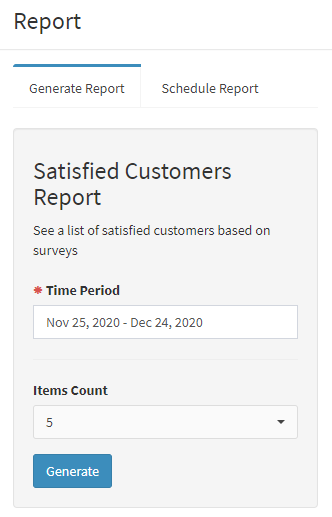 2. Select the Time Period
3. Select the Items Count (number of customers to display)
4. Click Generate
The Satisfied Customers report is generated.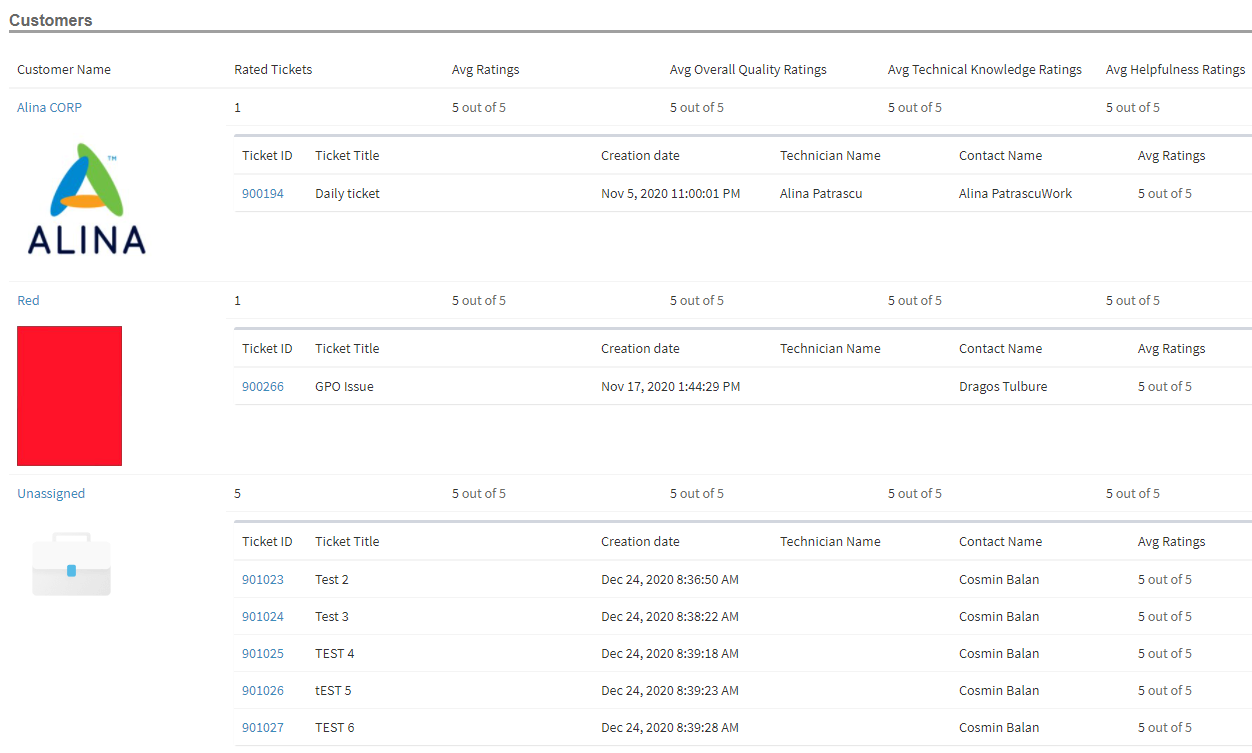 Overall Customer Rating
Overall Customer Rating is displayed at the top. This shows the average scores for the tickets within the selected period for the following key metrics:
Rated Tickets -

The number of tickets rated in the selected period.

Average Ratings -

The average of all rated customer tickets based on the average of the three metrics explained below.

Average Overall Quality Ratings -

The average satisfaction with overall quality of support.

Average Technical Knowledge Ratings -

The average satisfaction with the Technician's technical knowledge.

Average Helpfulness Rating -

The average satisfaction with the Technician's general level of customer service.
Ticket Specific Information
The ticket specific information is displayed in table format:
Ticket ID
Ticket Title
Creation Date
Technician Name
Contact Name
Average Ratings -

The overall average of the rating based on the answered survey questions.
Drilling Down to a Ticket
1. Click the Ticket ID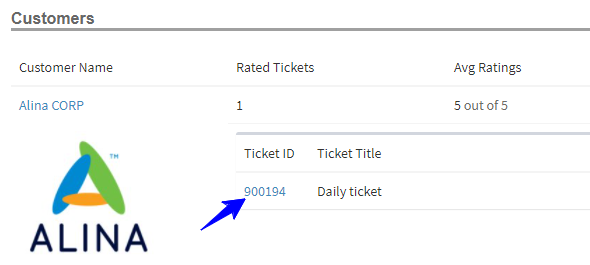 The ticket displays in a new window and the rating can be located under the Contact Info section.