Overview:
The Helpdesk Agent is an enhanced agent that allows an end user to very quickly create a ticket with a hotkey shortcut; the created ticket includes a screen capture.
The Helpdesk Agent should be activated on all end user workstations. It can be activated by two different methods:
Activate Agent on a single device

Activate Agent on all Customer devices
Activate Helpdesk Agent on a single Device
1. From the left hand panel click Devices
2. Then click on the Device / Agent. The Agent Page displays.
3. Click Manage > Helpdesk Agent > Activate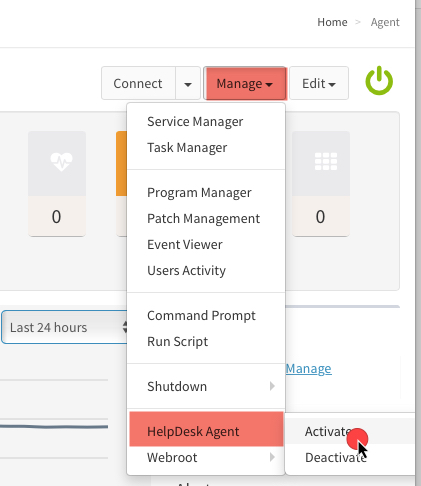 Activate Helpdesk Agent on all Customer Devices
1. From the left hand panel click Customers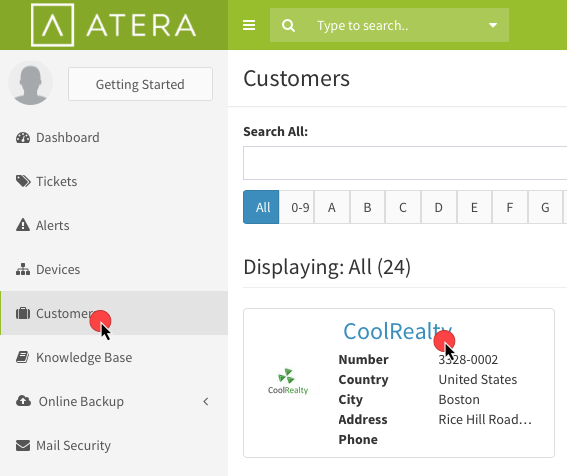 2. Then click the Customer Name
The Customer page displays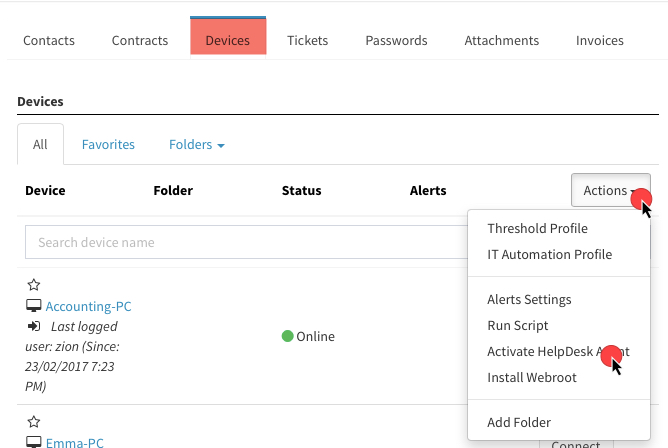 3. Click Devices > All (If not displaying by default)
4. Click Actions > Activate Helpdesk Agent
5. Click the Windows Taskbar
The Helpdesk Agent icon should now be active.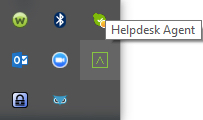 The end user now has two options to create a Ticket.
Create Ticket by using Hotkeys
1. Press CTRL+F12 on the keyboard
(i) The contact will be asked to add the Full Name and Email Address the first time they run Helpdesk Agent. And then add in the confirmation token.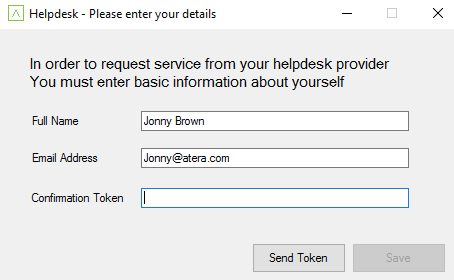 Create Ticket using Mouse
1. Right click on the Helpdesk Agent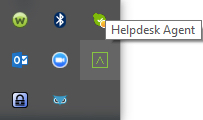 2. Click on Create New Ticket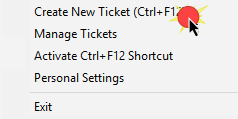 The Add Ticket form displays - the user can now enter a new ticket.