The Software Inventory report lets you search for software installed on one or more devices, in addition to providing the capability of uninstalling software from either single or multiple devices.
The Software Inventory Report
This report shows the following information:
Summary
The first section of the report displays the total number of software installed on your devices.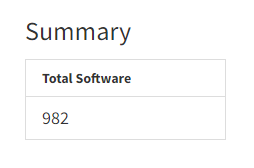 Software
This section of the report displays a list of all installed software, including:

Software Name: The name of the installed software.
Software Publisher: The organization that published/develops the software.
Size: The software size (measured in MB).
Version: The software version.
Generate a Software Inventory Report
To run the Software Inventory report:
1. From Reports > Classic Reports, on the side panel, click Software Inventory.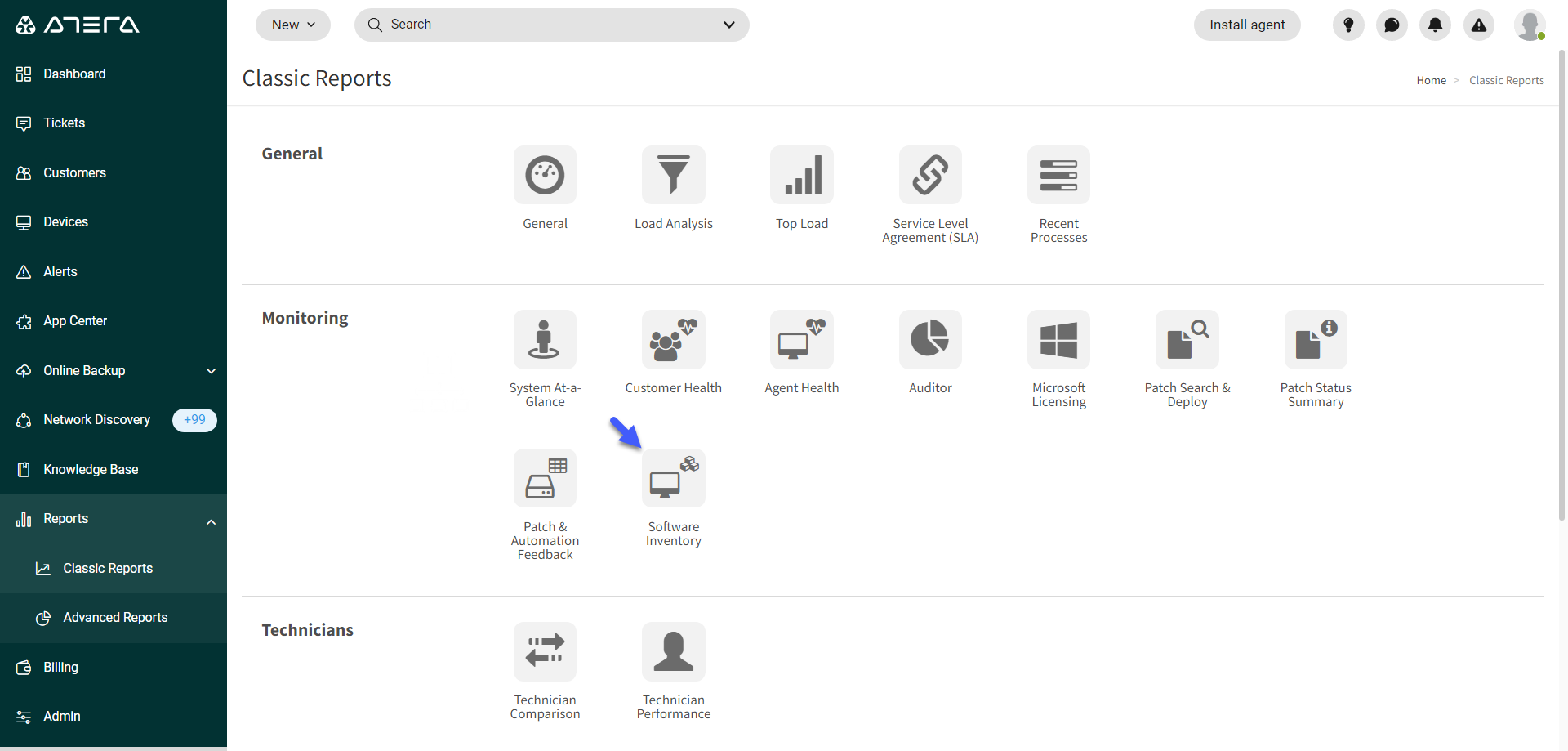 The Software Inventory page appears.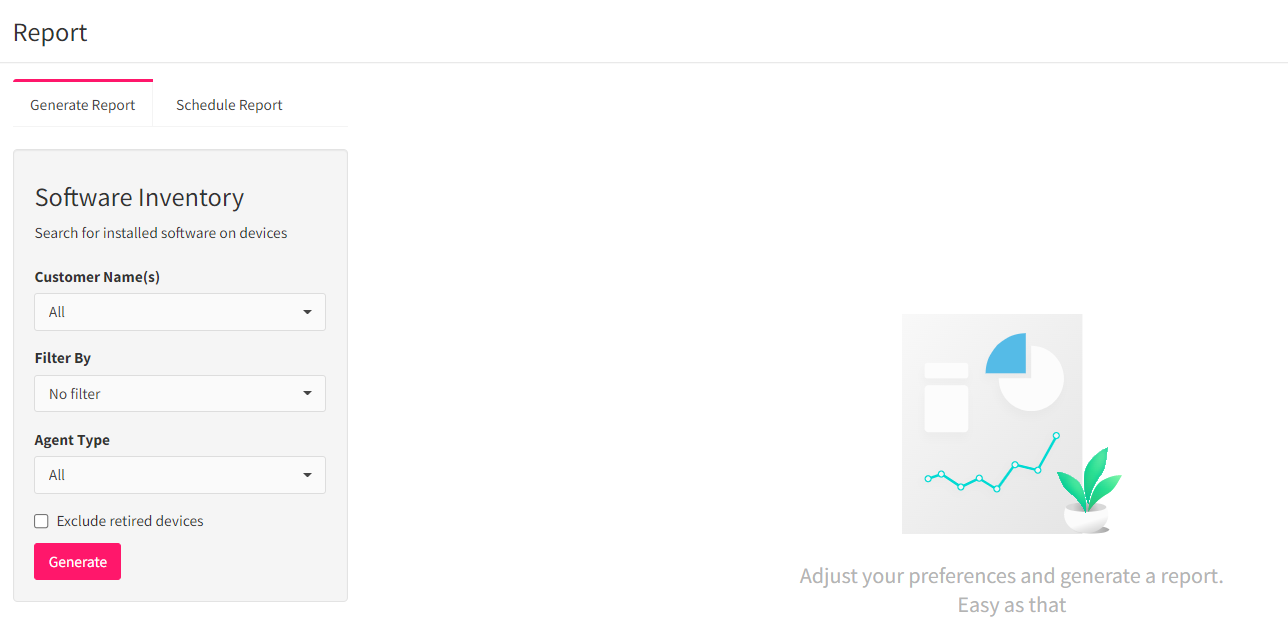 2. Select the report parameters:
Customer Name(s)
Filter By: No filter, Software Name, or Software Publisher
Agent Type: All, Desktop, Server, and Mac
Note: If you'd like to exclude devices that are no longer in use, check Exclude retired devices. To define a retired device, go to Admin > Settings > Devices. Learn more
3. Click Generate. The Software Inventory report displays (see What is in the Software Inventory report).
To see which devices have specific software installed:
After generating a Software Inventory report, navigate to the desired row and click on the expand (

) icon to open a window showing the devices with the software installed.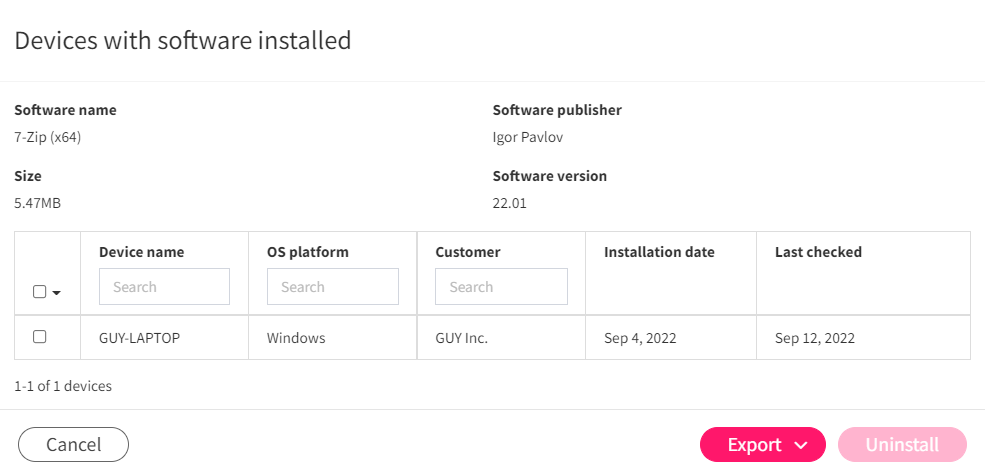 Click Export to export this list to PDF or Excel. You can use this to send reports to your customers showing which of their devices have certain software installed.
To uninstall software from your device(s):
1. After generating a Software Inventory report, hover your mouse over the desired row in the Number of Devices column. An Uninstall button appears.

2. Click Uninstall. A confirmation window appears.
3. Click Uninstall.
Note:
To export the Software Inventory report:
Click the Export dropdown, in the upper-right corner of the report, and select Excel, Detailed Excel, or PDF.
Note: The detailed Excel report lists software installed per device and includes the following information:
OS platform (Mac, server, domain controller, etc.)
Customer name
Installation date
Schedule Software Inventory Report
You can schedule the Software Inventory report to be delivered to your customer's or technician's inbox on a regular day/time of your choosing. Check out this article to learn more about scheduling a report.
Sorry about that. Can you tell us why?