The Block Contracts Balance report shows contract details, as well as a summary of the selected time period(s), including a drill down into each ticket, hours/money used, remaining, and overage (if applicable).
To generate the Block Contracts Balance report:
1. From Reports (on the side panel), click on Block Contracts Balance report.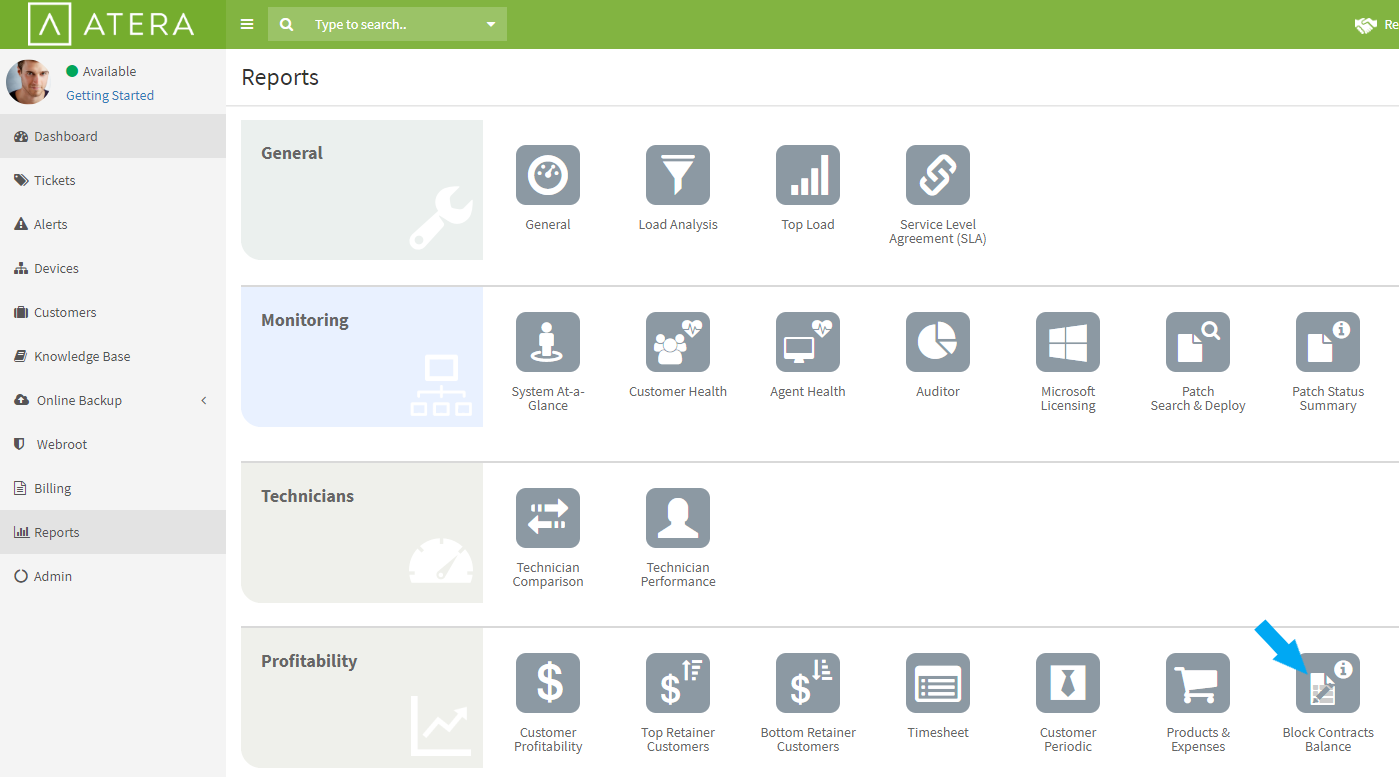 The Block Contracts Balance report appears.
2. Select a customer, contract, and time period(s) from the dropdown menus.
Note: Only time periods relevant to the selected customer and contract appear.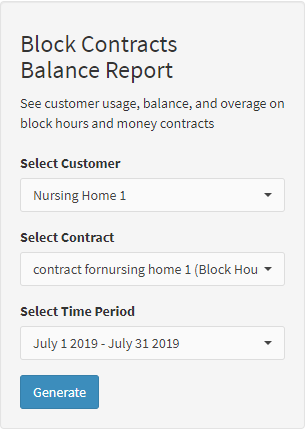 3. Click Generate. The report appears.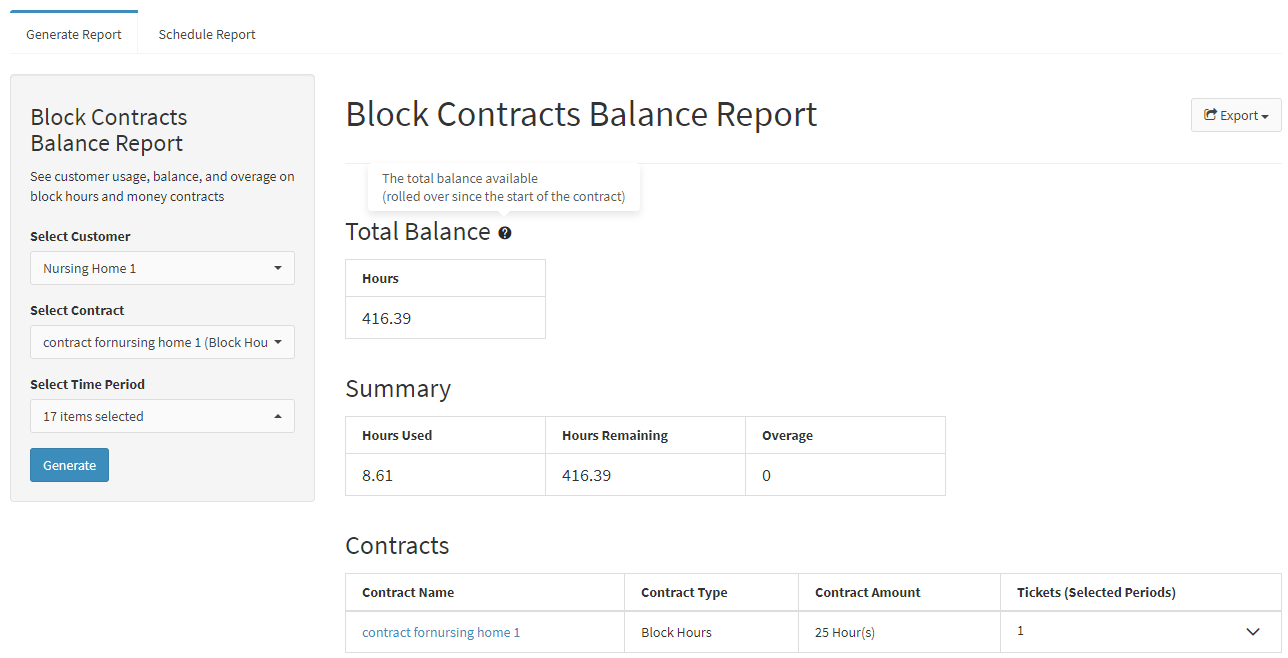 * To view all the tickets click the 

icon next to Tickets (Selected Periods).
Note:
Only closed tickets appear in the report (tickets must be closed within the selected time period).
The 'Total Balance' refers to the total balance rolled over from when the contract began (only applicable if the rollover balance option on the contract is checked).
The 'Summary' is relevant only to the time period(s) selected.