1. From the left hand panel click on Online Backup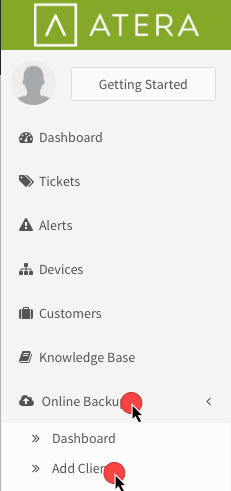 2. Click Add Client
The Online Backup - Add Client page displays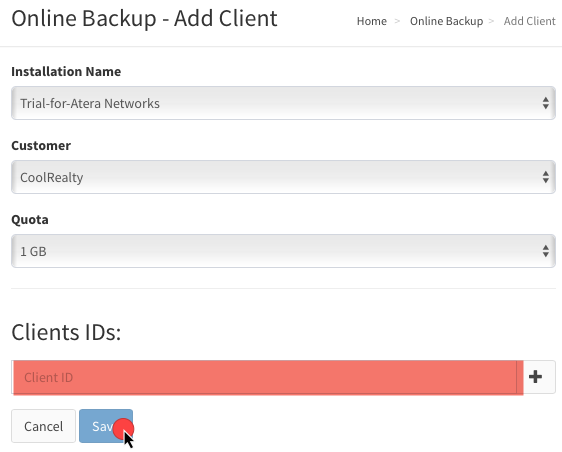 3. Select the required fields from the dropdown menus:
Installation Name: Select an available license for the new client to be added to
Customer: Select an available company for the new client to be added to
Quota: Select the size in GB of the Online Backup available to the new client
C

lient IDs:

Enter the Devices (Client ID is the Computer / Server Name)
4. Click Save
Note: The Online Backup client must be installed on each Endpoint to backup the data for that endpoint.
Once the Online Backup client is installed information can be restored at anytime via Online Backup.
After you have added a client, click here to see how to install a client