You can set Atera to monitor agent and non-agent devices for availability. Enabling availability monitoring will notify you via alerts and the Atera Dashboard when a monitored device goes offline (down).
Note: By default, server agents and SNMP devices are monitored for availability while workstations and laptops are not.
To enable availability monitoring on an agent or non-agent device:
1. From the Devices page (or from the specific Customer > Devices) click the specific device you wish to monitor.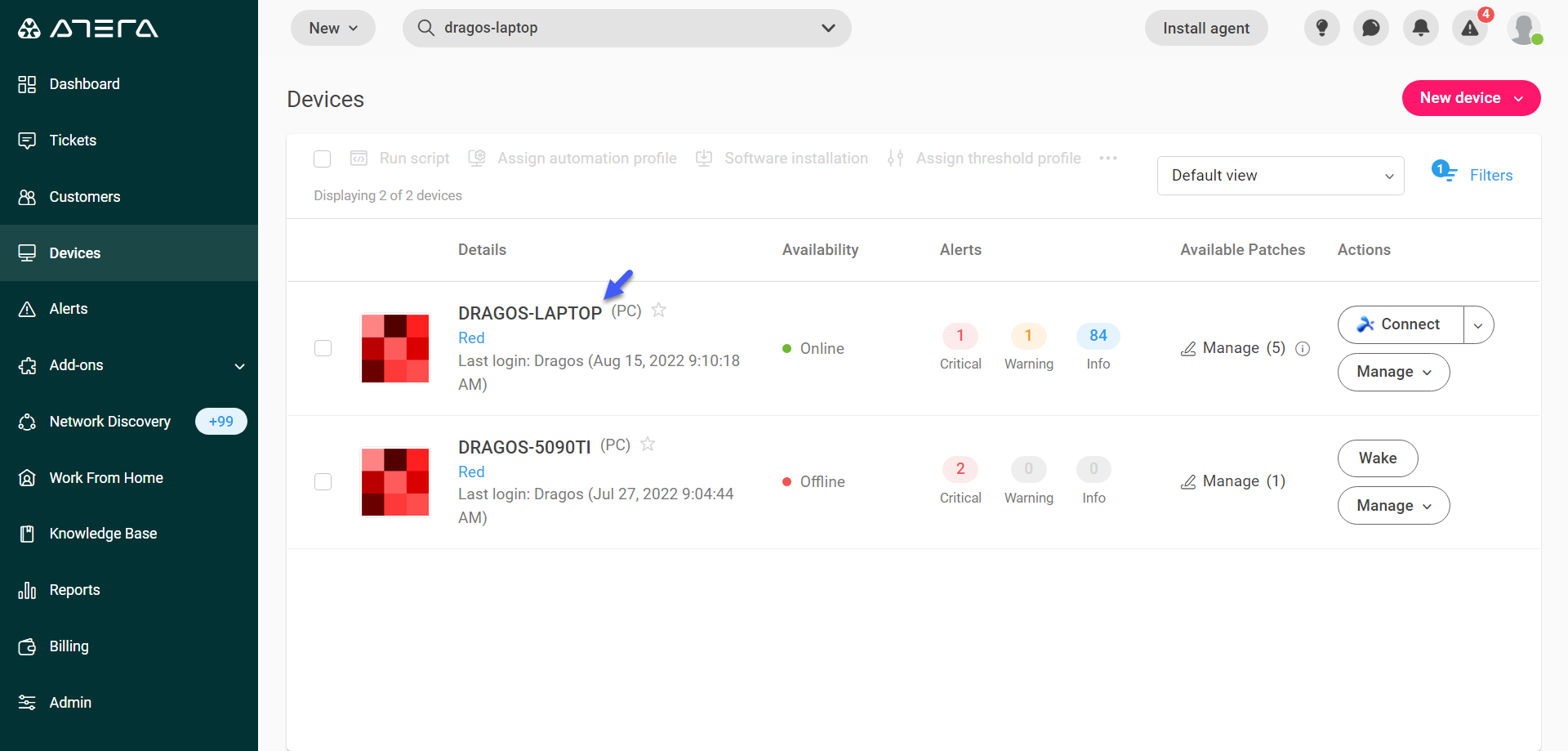 The console appears.
2. Click Edit, next to Availability Monitoring.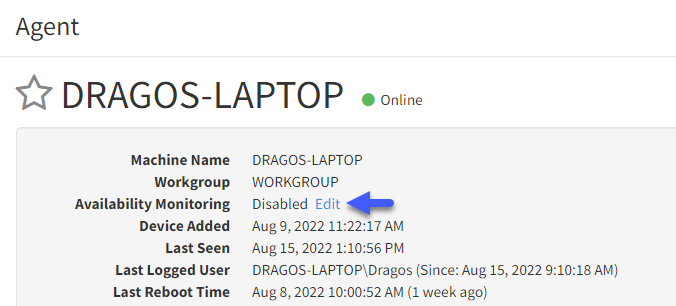 The Edit Availability Monitoring screen appears.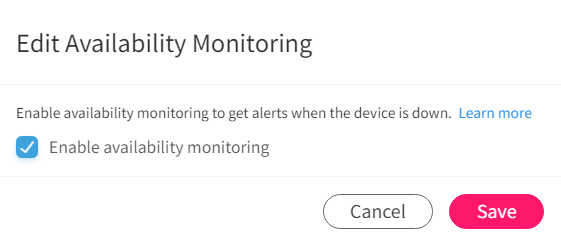 3. Check the Enable availability monitoring box.
4. Click Save.
The device is now monitored for availability. You will be notified via alerts as well as the Atera Dashboard if the device goes offline.