The Patch Management feature allows you to install patches. To do so, follow the steps given below.
1. Navigate to Devices.
2. Click on the required agent.
3. On the agent page, navigate to Manage > Patch Management.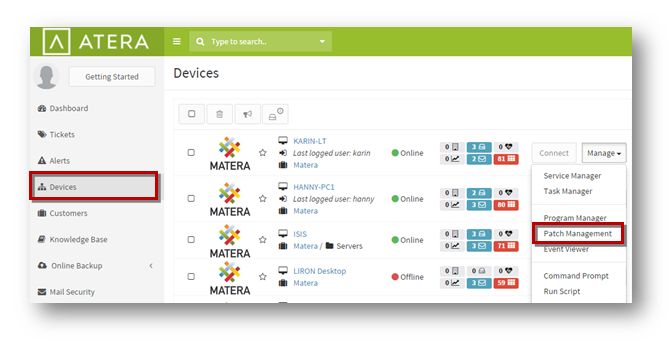 The Patch Management dialog will be displayed.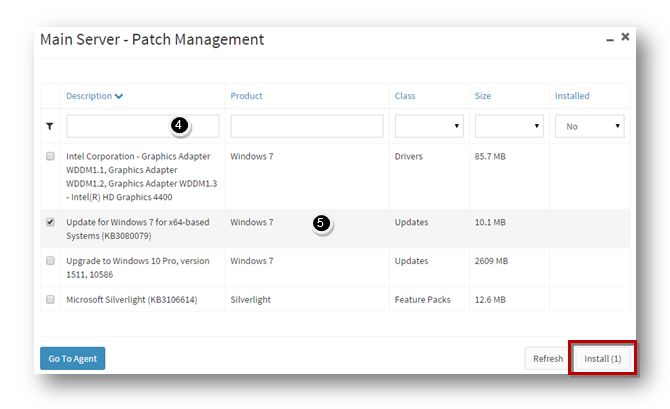 4. Enter the filter criteria to filter new patches that you may want to install.
As soon as you enter the filter criteria, the result will be displayed based on the selected criteria.
5. Check the box in the row of the required program that you want to install.
6. Click Install.
The selected patch(s) or program(s) will be installed.
7. Click Refresh to view the patch(s).
The patch(s) will be refreshed and displayed.