Atera's Patch Management and IT Automation lets you perform a variety of crucial support tasks including patching, software bundle installation, Windows version upgrades, disk management, maintenance, and automated scripting. An automation profile containing any (or all) of the above-mentioned tasks can be scheduled as multiple, flexible, one-time, weekly, and/or monthly automation.
Create an automation profile
The first step is to create an automation profile.
To create an automation profile:
1. From Admin (on the sidebar), click Patch Management and IT Automation.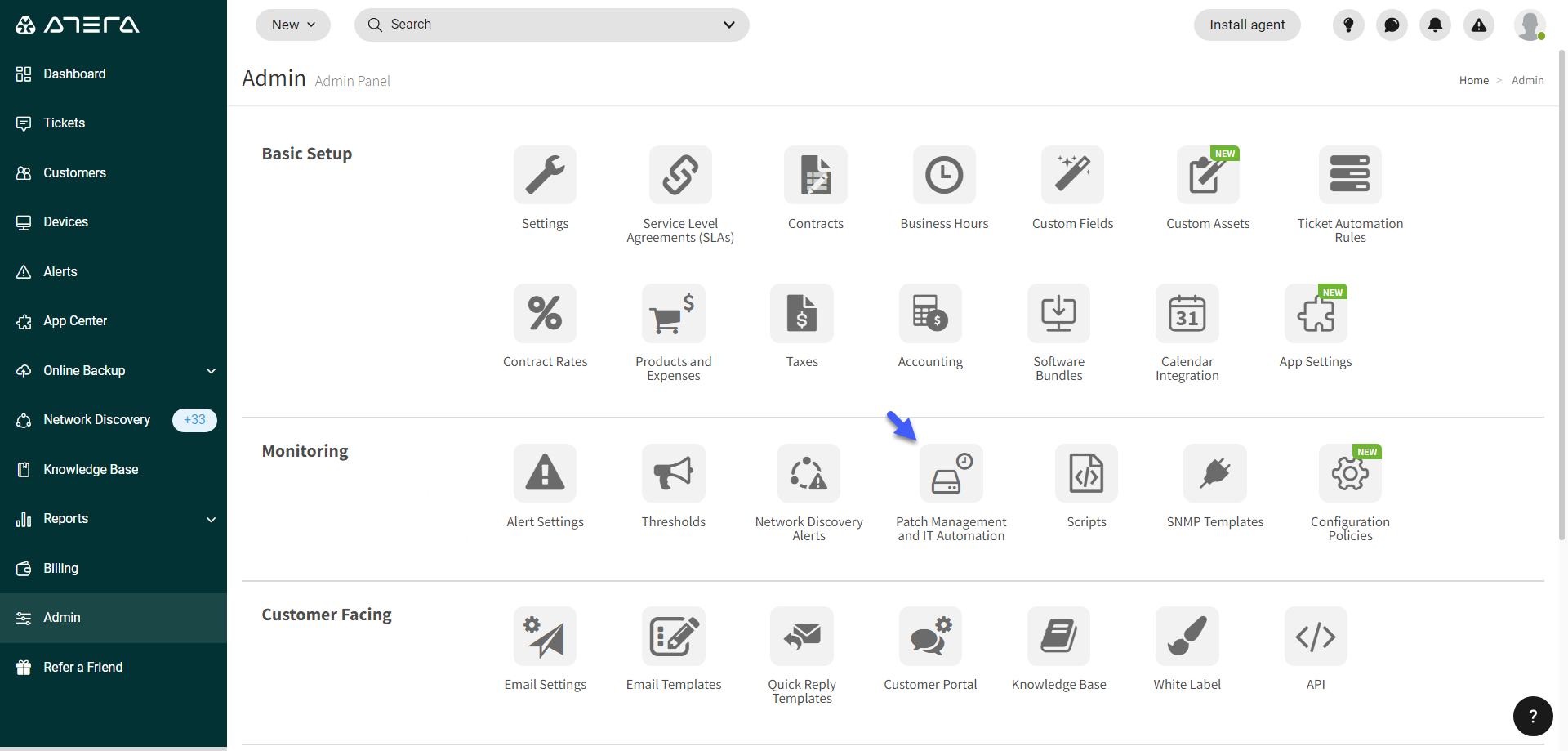 The Patch management and IT automation page appears.
2. Click Add profile.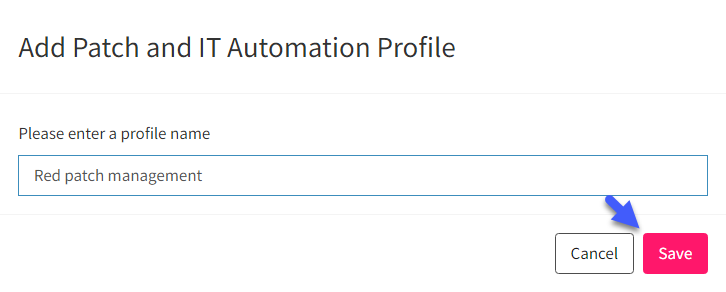 3. Enter a name for the profile. Then click Save.
The profile has been created, and the Profile page appears.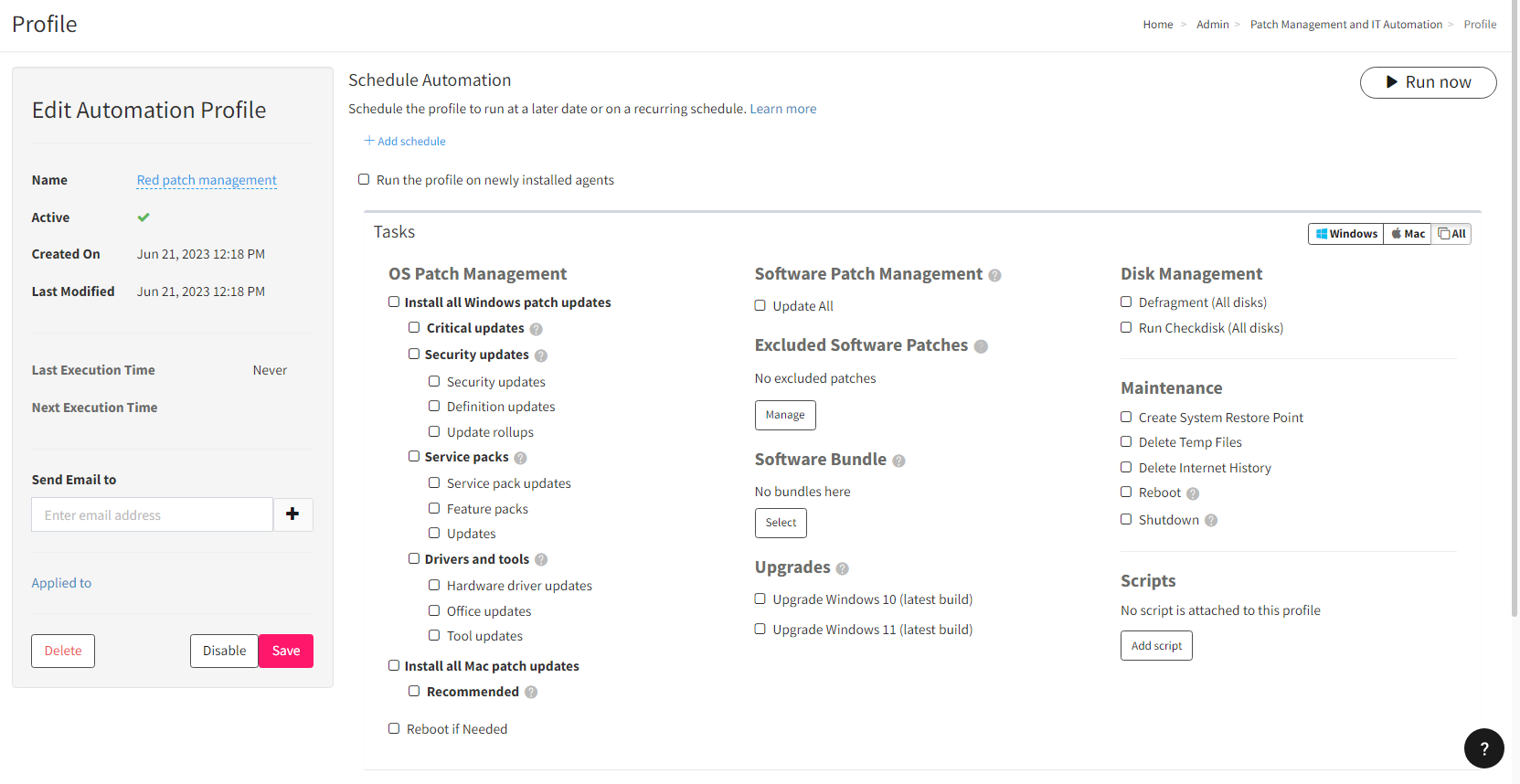 Schedule the automation profile
To schedule the automation profile:
The next step is to add the desired automation schedules.
Note: The following scheduling instructions apply to the creation of new automation profiles only.
1. Click on + Add schedule and set the frequency applicable day/date/time. Then click Save (next to the schedule).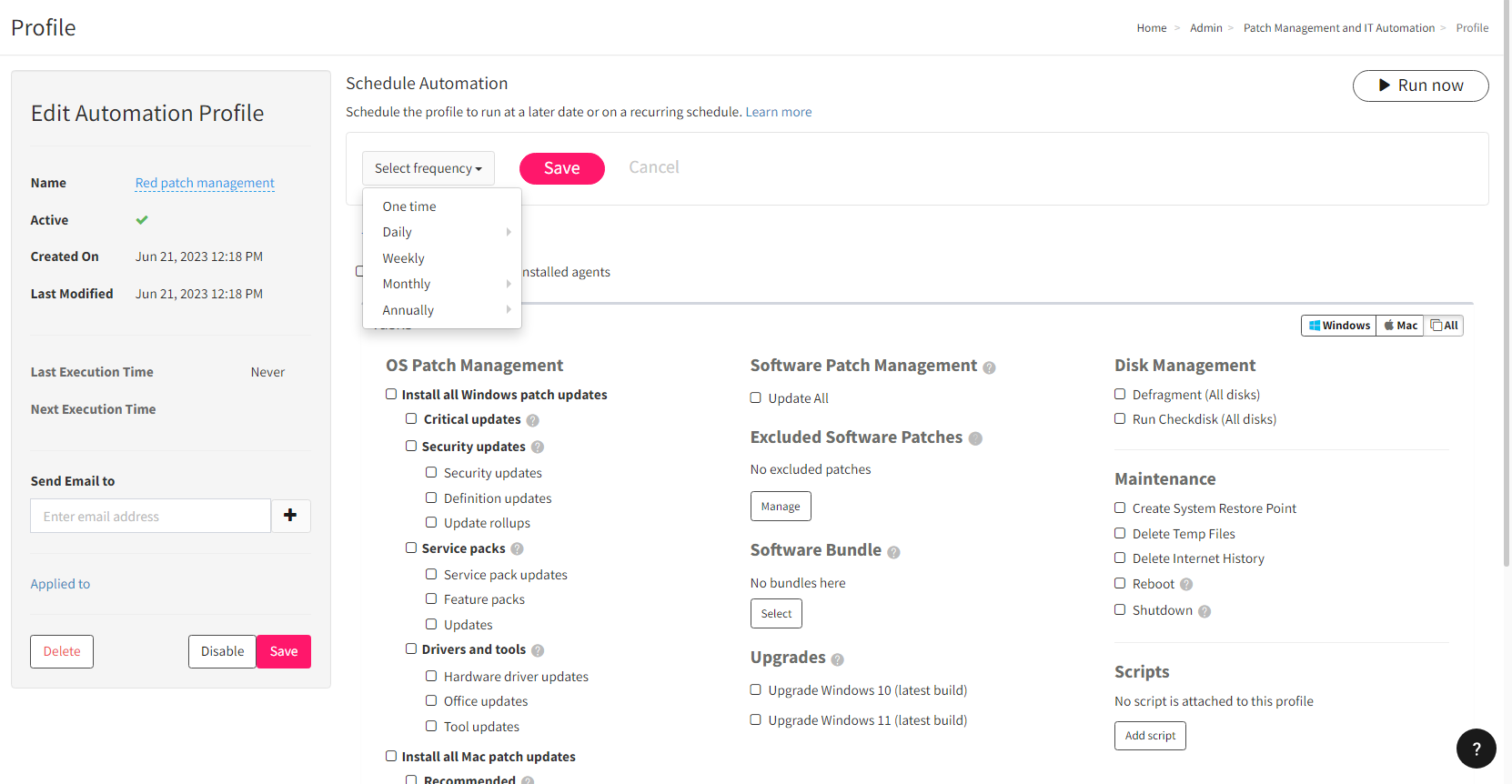 Note:
To automatically run the profile upon new agent installation:
Check the checkbox next to Run the profile on newly installed agents

Note: Having multiple profiles with the option "Run the profile on newly installed agents", on the same customer, can create conflicts when the profile runs on a newly installed agent. Make sure to use tasks that do not conflict with each other. In case you have scripts on each profile, make sure that both can run at the same time.
Select patch and automation tasks
Next, you'll need to select your desired patch and automation tasks.
To select automation tasks:
1. Select the patches you wish to install and the automation you wish to include.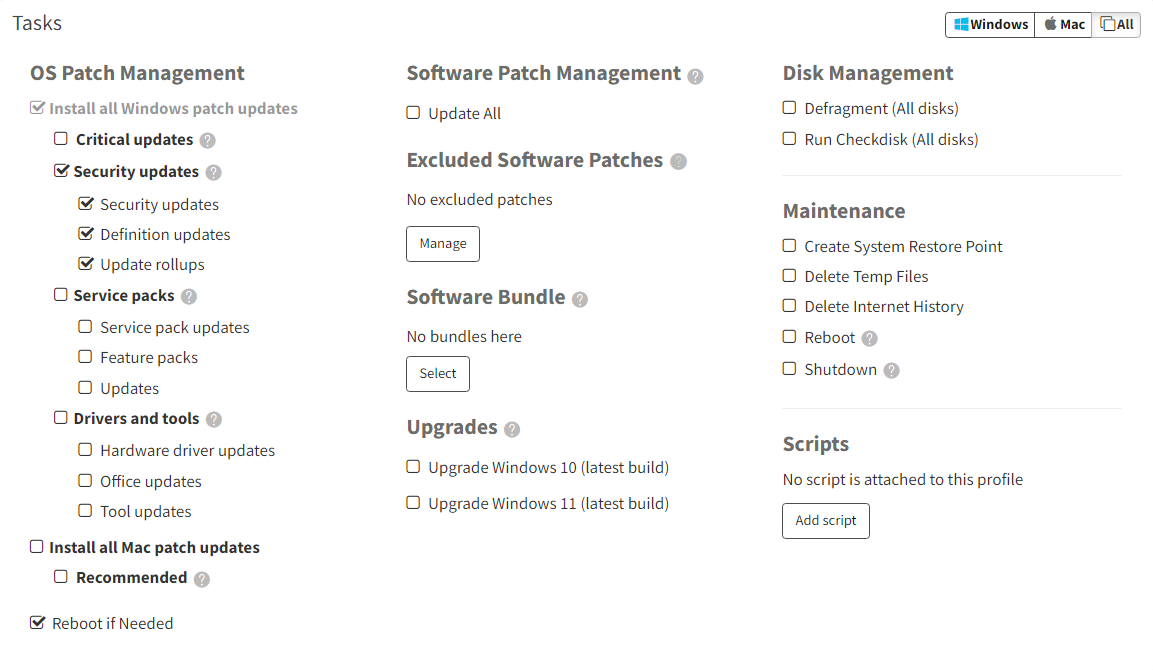 Categories include:
Note:
2. Optionally, you can add email addresses (technicians/end users) to receive detailed reports of patch installation success (or failure), each time, after an automation runs.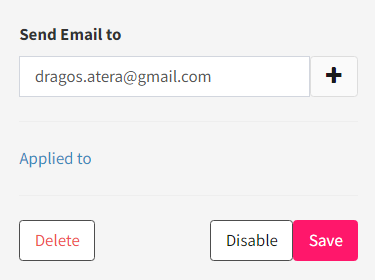 3. Select Save to save your newly updated automation profile.
Notes:
Apply automation profile
Once you've completed the IT Automation profile, you'll need to apply it to your customer(s) or a specific agent in order for it to take effect.
For users of the Atera for IT Department's platform, follow these instructions to apply the IT Automation profile to your sites and agents.
See a report on the most recently-run profile
You can see the Patch and Automation Feedback report on the latest-run automation profile by clicking the icon (

) on automation profile pages.

Sorry about that. Can you tell us why?