Atera's in-app Command Prompt enables the technician to remotely send CLI commands to an end user's computer. It offers many of the same capabilities as the command prompt, and features:
Caching of all recent commands.
Real-time sampling and output.
Extra security; The session will automatically terminate after an hour of inactivity.
Support commands like netsh, FTP, ping with parameters, and more.
A redesigned interface.
To use the in-app Command Prompt, follow the steps below:
1. Navigate to Devices (on the side panel), next to the specific device, click Manage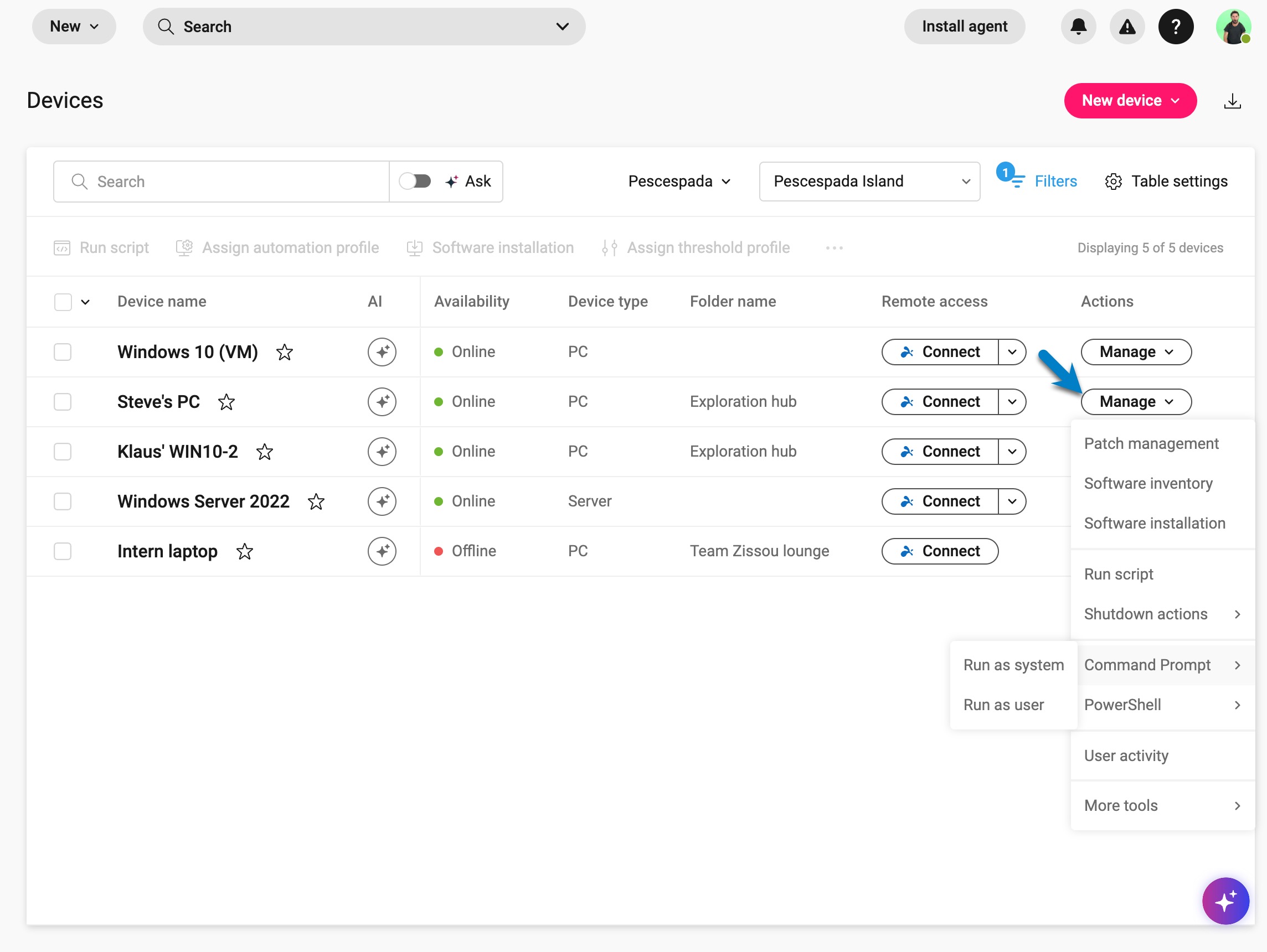 2. Select Command Prompt from the drop-down menu.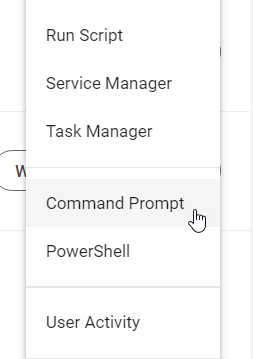 The Command Prompt dialog appears.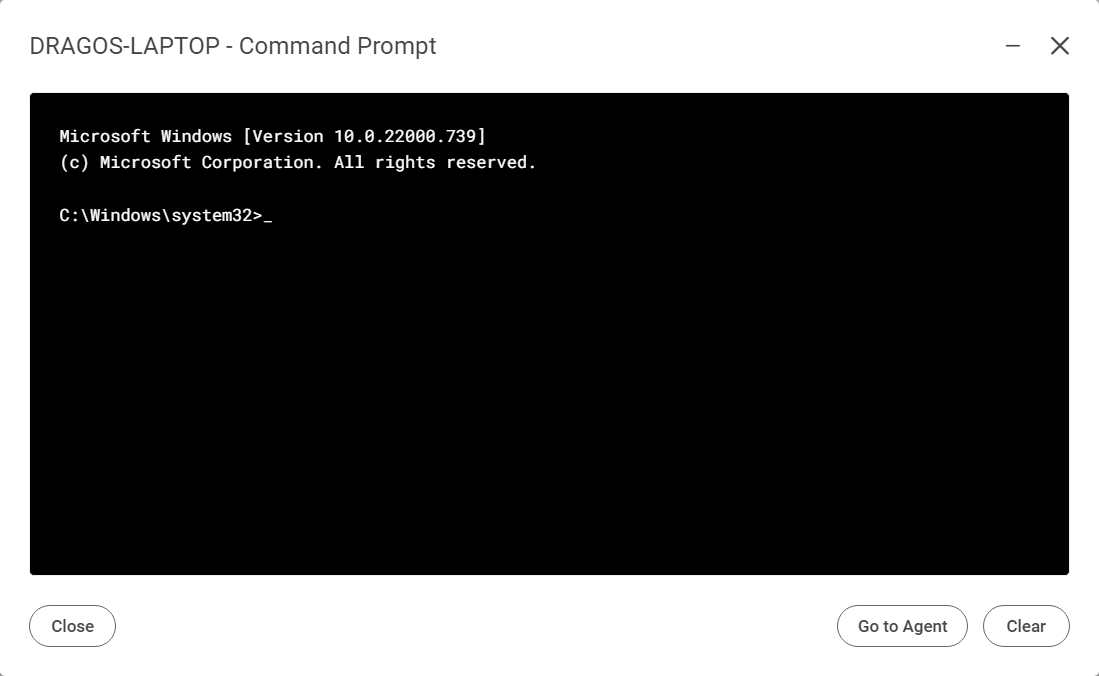 3. Enter the command, and click Enter.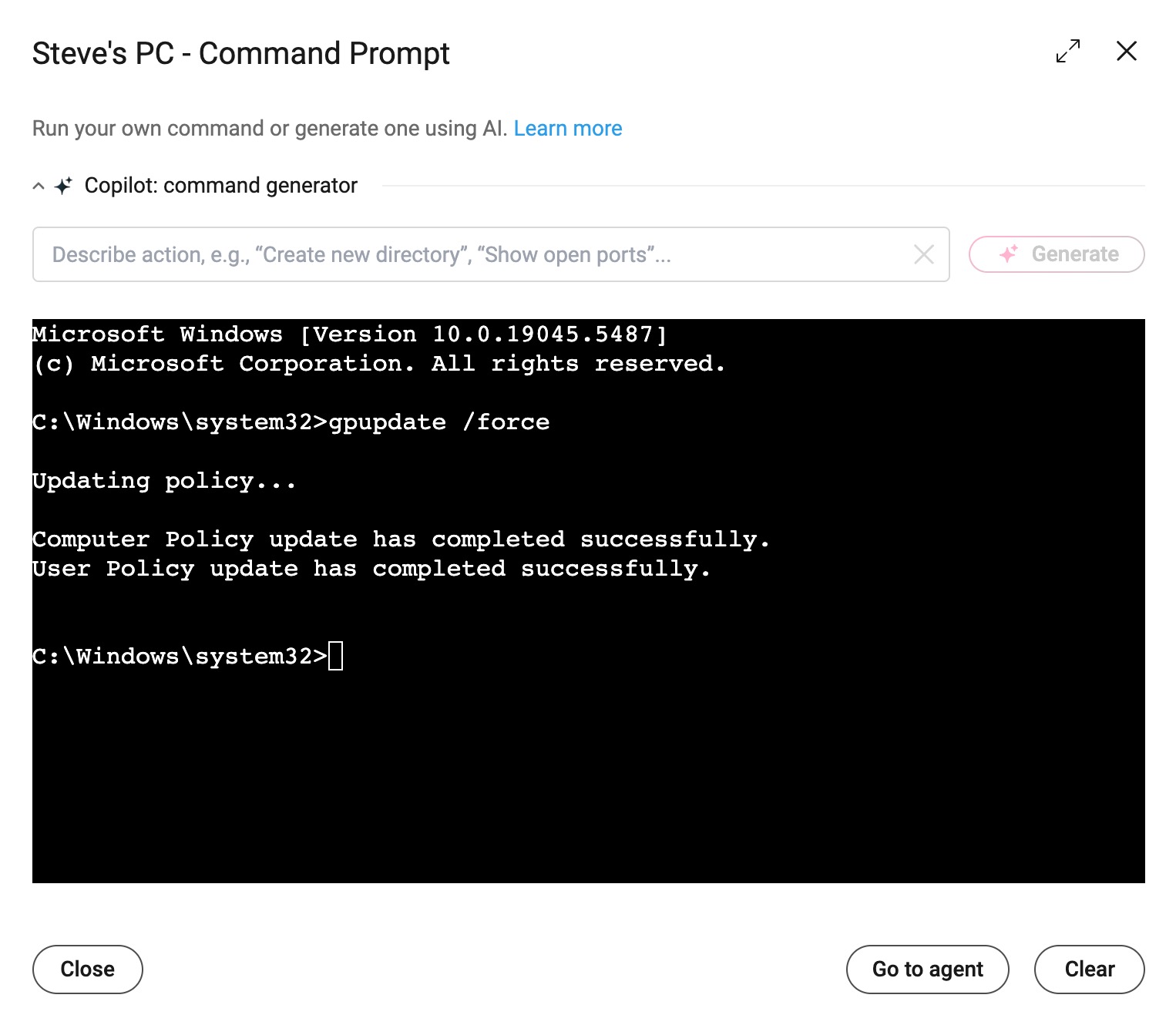 The command is executed in the command prompt.