Atera's Service Manager enables you to remotely view, stop, or start services that are running on your customers' computers.
To use Service Manager:
1. From the left-hand panel click Devices.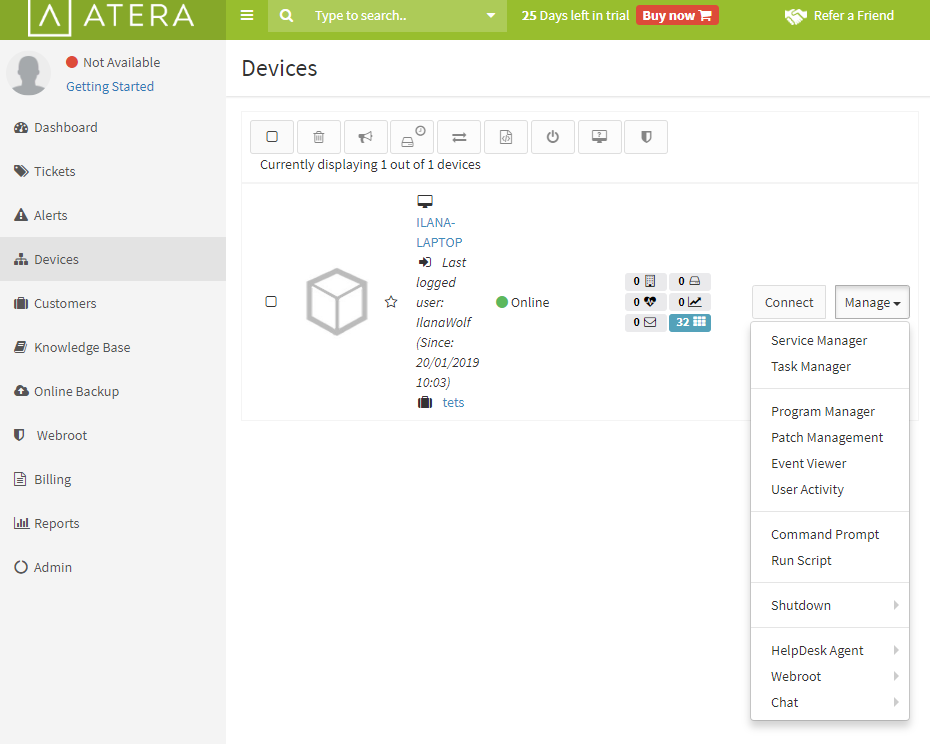 2. And then click the required Agent's Manage drop-down and select Service Manager.
The Service Manager dialog box appears.
To stop or restart a running service: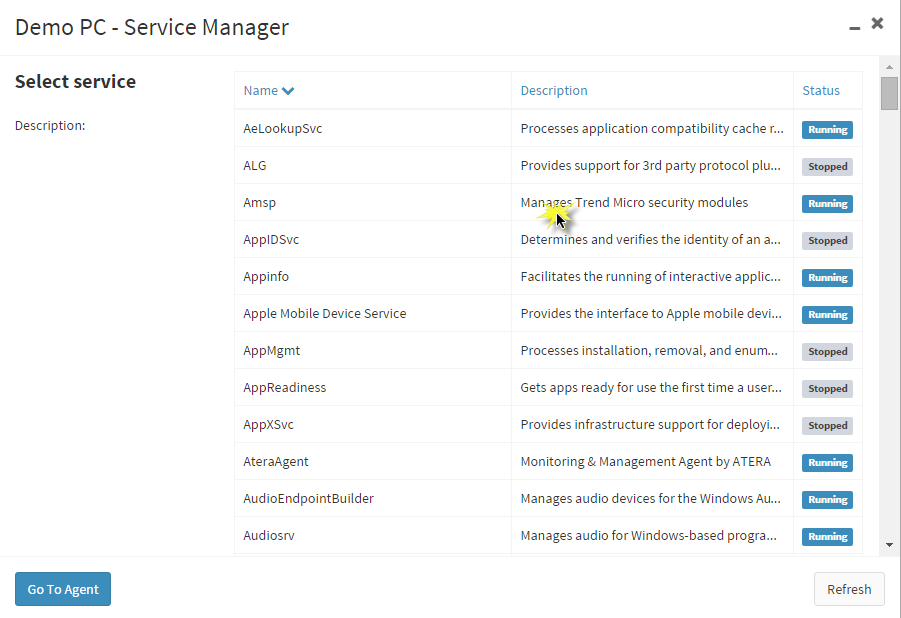 Click on a Service to enable the description and options.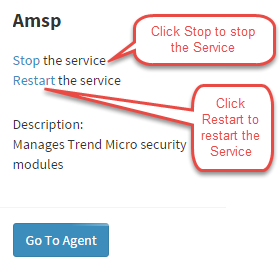 To start a stopped service:
a. Click on the stopped Service.

b. And then click Start the service.
The stopped service will start.
c. Click Refresh.
The Service's new status appears.