The Event Viewer enables you to remotely view the event logs on your customer's computer.
To use the Event Viewer:
1. From the Agent page click Manage.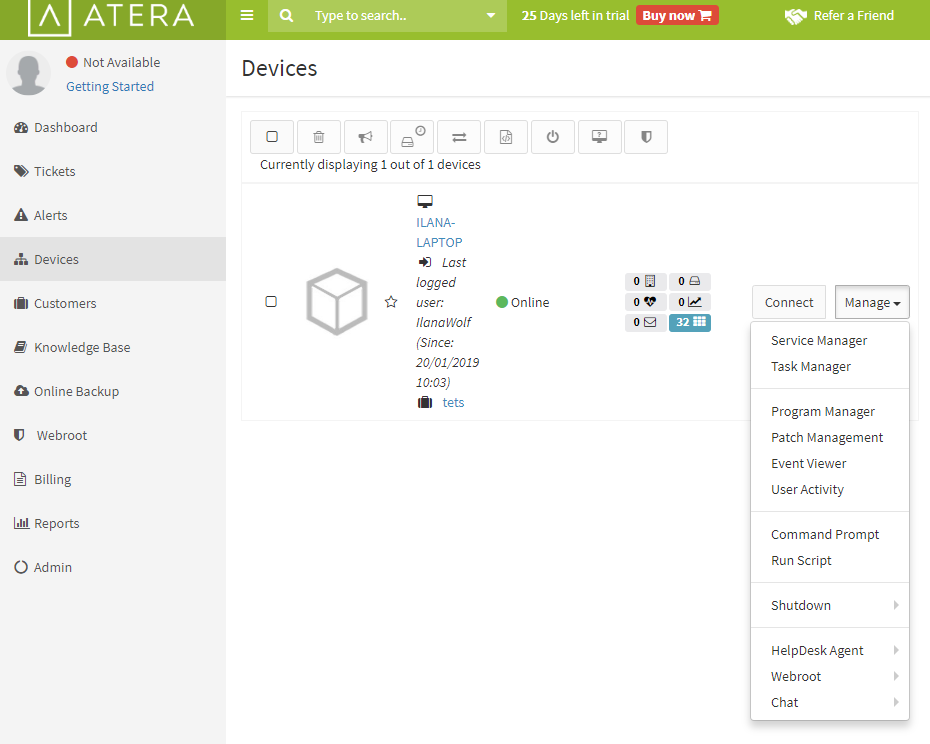 2. Then click Event Viewer.
Note: You can also access the menu from the Devices page.
The Event Viewer dialog box appears.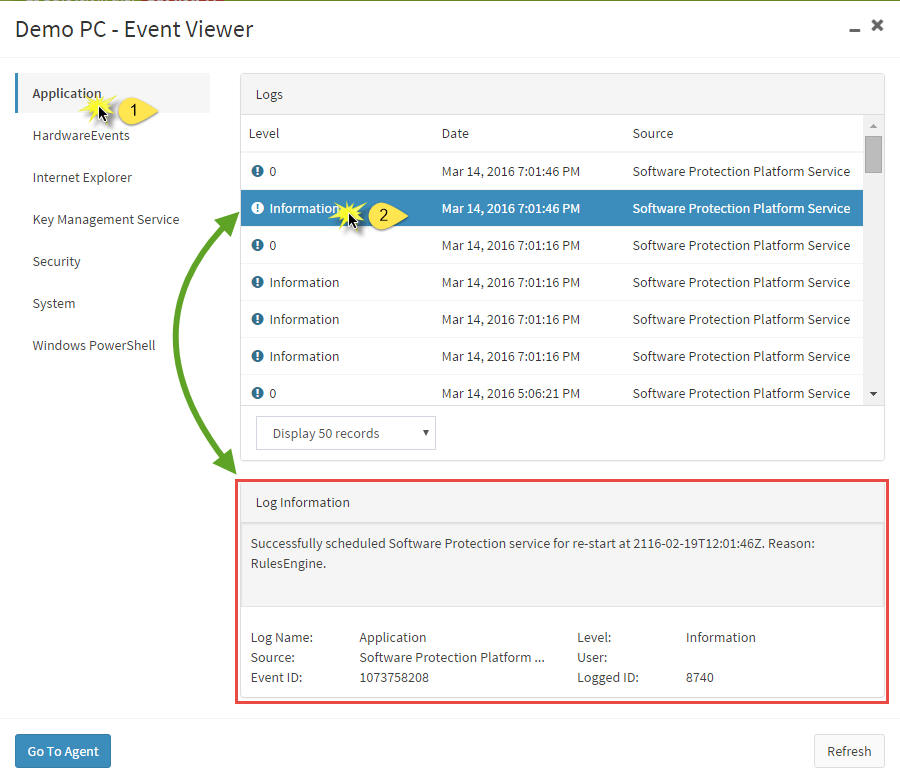 3. Click on a log container in the left section to view logs in that category. In the example here, Application is selected.
4. The Logs region on the right populates.
5. Click a Log to display it in the Log Information region below.
Note: You can select how many log records are displayed using the dropdown menu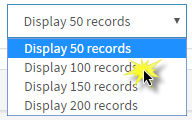 6. Click Refresh to update the log view.