This article shows you how to manually set a numeric ticket sequence ID that will commence when the next ticket is created in Atera.
To set a new ticket sequence ID follow the steps below.
1. From the left-hand panel click Admin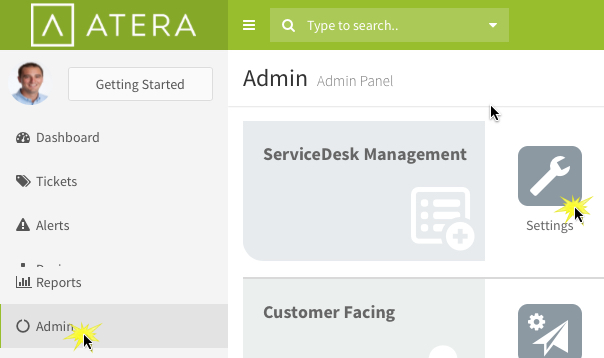 2. Then click Settings
The System Settings form displays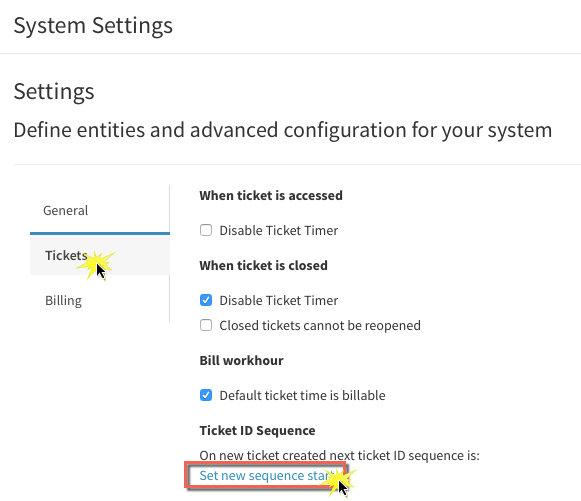 3. Click the Tickets tab
4. Click Set new sequence start
The Set new sequence start window displays.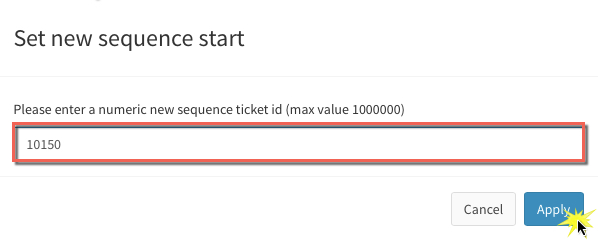 5. Enter a new numeric sequence ID
6. Click Apply
The new ticket sequence ID is applied when the next ticket is created.