Windows PowerShell was developed by Microsoft for the purposes of task automation and configuration management. PowerShell is an open-source project, and it can be installed on Windows, Mac OS, and Linux platforms. It is based on the .NET framework, and it includes a command-line shell and a scripting language. It is a more powerful tool than the Command Prompt, as it delivers more control over the Windows operating system. It can help you simplify and automate tedious and repetitive tasks by creating scripts and combining multiple commands.
PowerShell can be used within Atera.
To use PowerShell in Atera:
1. Navigate to Devices (on the side panel).
2. Next to the specific agent, click the Manage dropdown menu, and select PowerShell

The PowerShell window appears.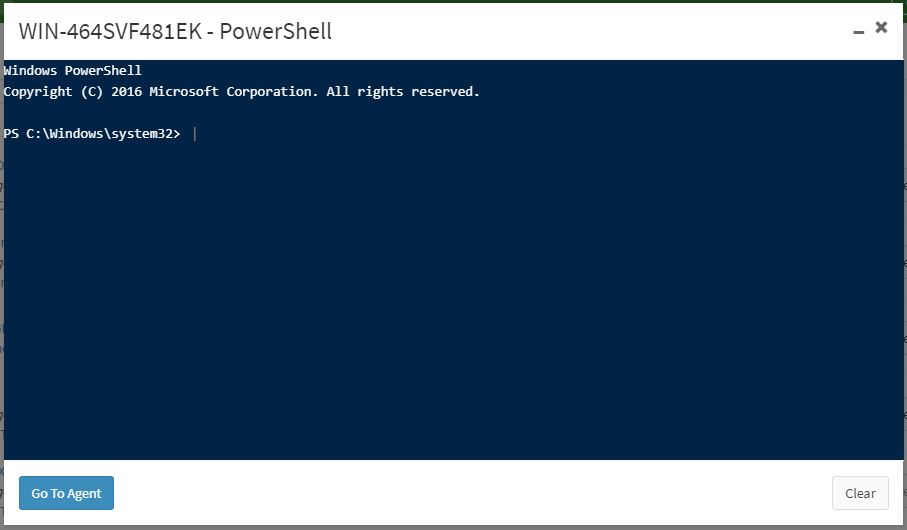 Note: This feature is only accessible if the customer has PowerShell installed or is using PowerShell version 5.1 or above. You can install (or upgrade) PowerShell to access the feature.