Atera offers an all-in-one software package to MSPs and internal IT departments. The system includes Remote Monitoring and Management (RMM), Professional Services Automation (PSA), Helpdesk, Remote Support, Billing and Reporting so you will be able to operate and manage your services without having to shop around for several supporting software packages.
This article will walk you through:
Signup for an Atera trial
Atera offers a free trial for which you can signup by clicking on one of the Try It FREE buttons on our website which will all redirect you to the signup page.
To signup for a trial:
1. Once you're on the Sign Up page, enter your email address in the Email field, accept the Terms of Use and Privacy Policy, then click on Start Free Trial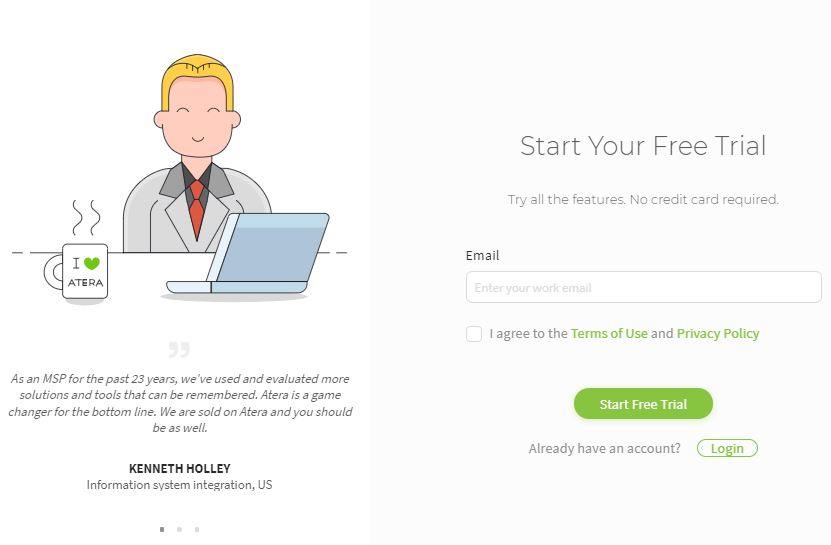 A confirmation message appears and you are redirected to a form where you need to enter some basic info regarding your account.
2. Enter your Company Name and click OK or press Enter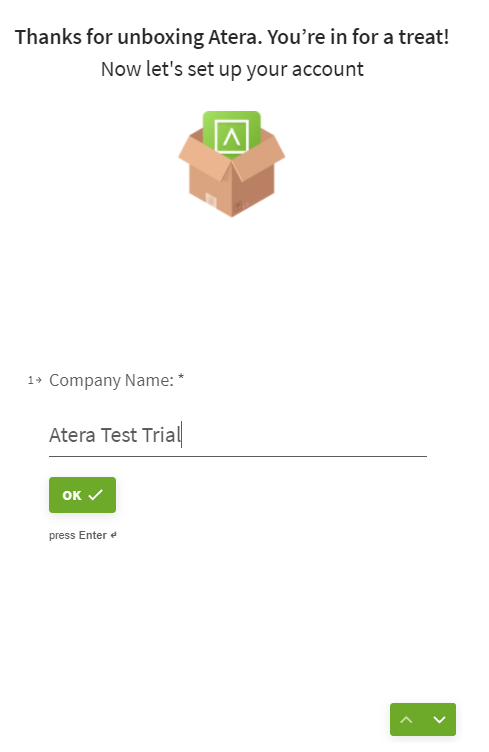 3. Enter your Full Name and click OK or press Enter.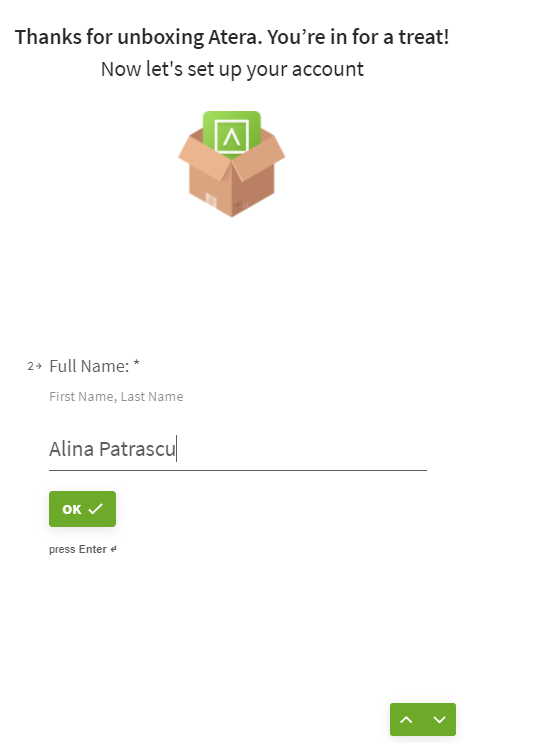 4. Select the reason for signing up to Atera.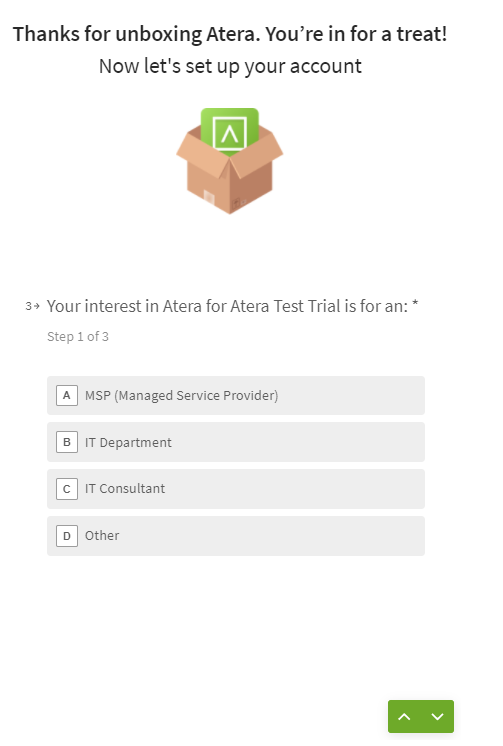 5. Select the number of technicians you will be using with Atera.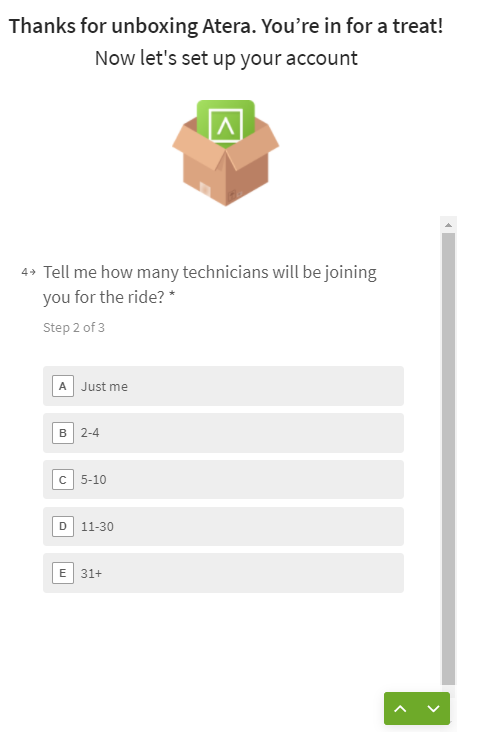 6. Select the module(s) you are interested in using. Once done, click on Submit.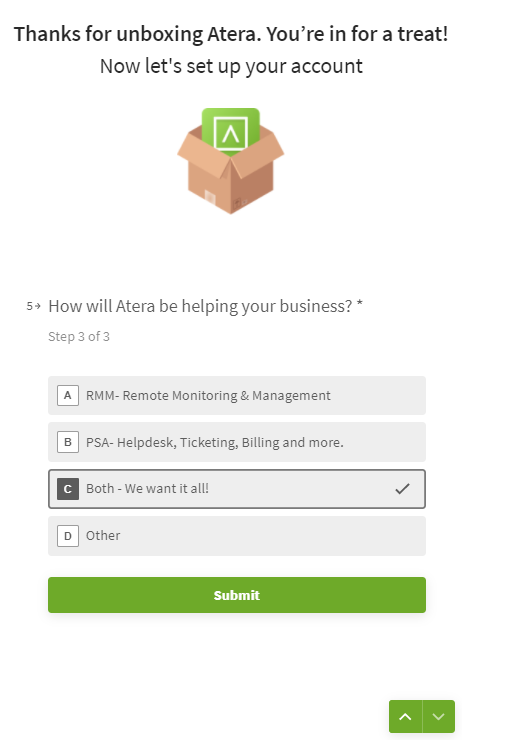 Note: You can navigate back and forth throughout the form using the

buttons.
The trial is now activated and you can get started on discovering what Atera has to offer.
Activate add-ons while in a trial
In order to activate add-ons, you need to first subscribe to Atera. This applies to the following integrated add-ons:
The only add-on that can be activated while in a trial is Network Discovery.
Activate the paid subscription
Throughout the trial, a blue ribbon at the top of the Atera console will show you how many days you have left.

Clicking on Subscribe now will take you to the Purchase Trial page where you can enter your credit card details.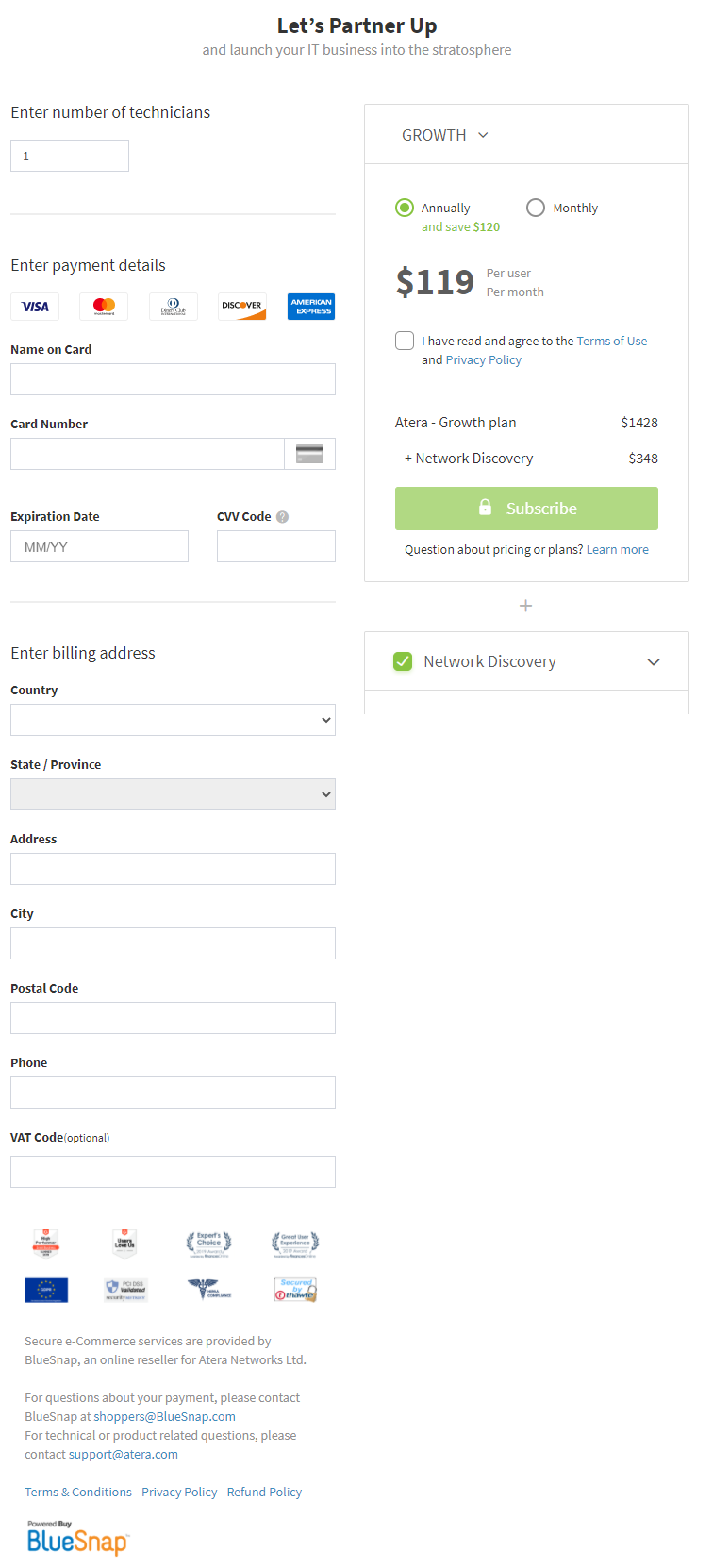 Important note: Once you enter your credit card details, the trial is terminated and your paid subscription is activated immediately.
Deactivate your trial account
1. From Admin, click Technicians.

The Technicians page appears.

2. Click Adjust Subscription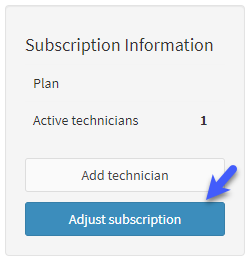 The Subscription page appears.
3. Click Deactivate account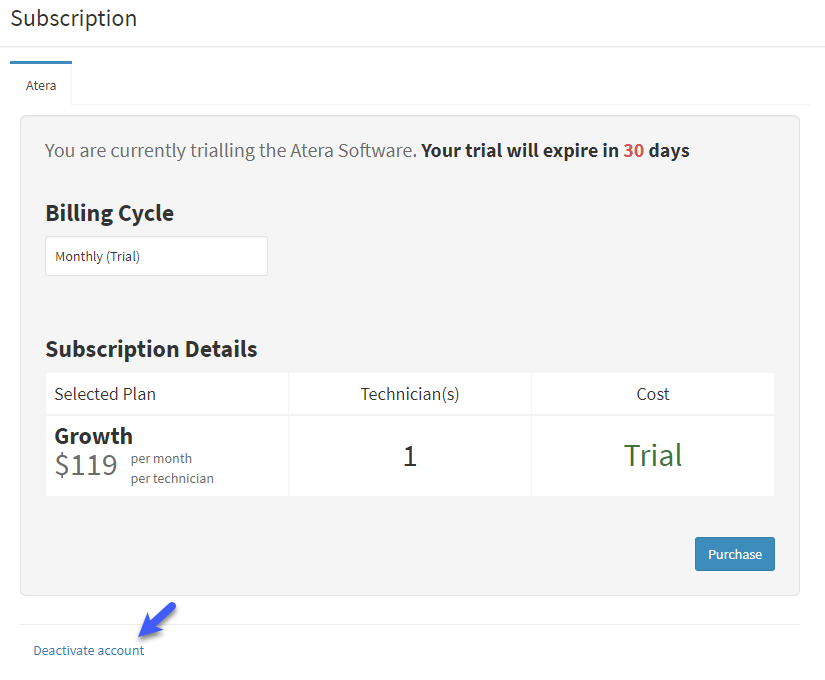 4. A 4-question survey will pop up. Once you complete it, click on Submit.
5. Confirm the account deactivation by clicking on Leave Atera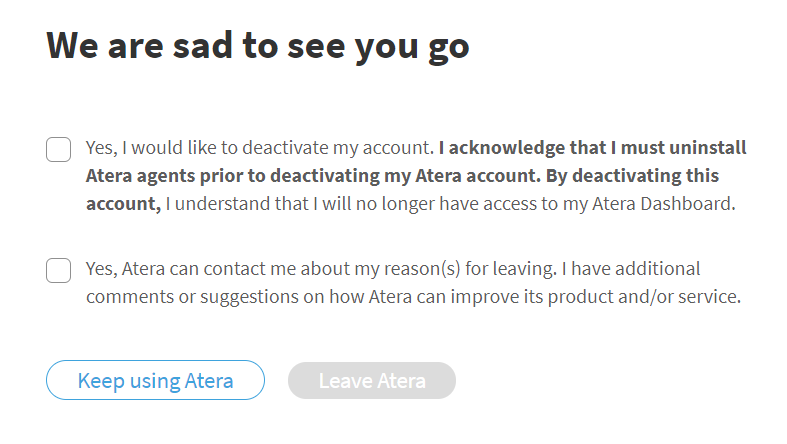 Your trial account will be canceled immediately.