Detect and remove all infections without slowing down your Windows clients and servers with Emsisoft's light, unobtrusive, dual-engine security. There is a 30-day, free trial available for each workspace created.
For billing information, see Atera Subscription Information
To sync your Atera customers to Emsisoft, see Atera's App Center
To deploy Emsisoft to your end-user devices, see Install Emsisoft via Atera
Emsisoft Products
If you're managing just a handful of devices, then the Emsisoft Anti-Malware Home plan is all you need. If you require more advanced management features (e.g., managing servers and remote workplaces), then we recommend Emsisoft Business Security. And if you want to manage deployment and protection via Active Directory, then the Emsisoft Enterprise Security plan is the way to go!
Whichever product you choose, you'll be able to run super-fast scans, find and remove unwanted programs, as well as clean and quarantine infections. For more information, check out the following Emsisoft products, which can be activated from the Emsisoft Management Dashboard:
Emsisoft Business Security
Layered protection for Windows endpoints. Ensure your workstations, servers, and remote desktops remain secure with Emsisoft Business Security. For more information, see Business Security
Emsisoft Anti-Malware Home
Layered protection for Windows desktops. Protect your devices and endpoints against malware, ransomware, and other advanced online threats with Emsisoft Anti-Malware Home. For more information, see Anti-Malware Home
Emsisoft Enterprise Security
Upgrade your anti-malware security with further advanced features, including Active Directory (AD) integration, unlimited policies, granular user permissions, unlimited admins and managers, and more! For more information, see Enterprise Security
Activate Emsisoft
Note: Only an Admin can activate Emsisoft.
To activate Emsisoft:
1. From App Center (on the sidebar), select Emsisoft.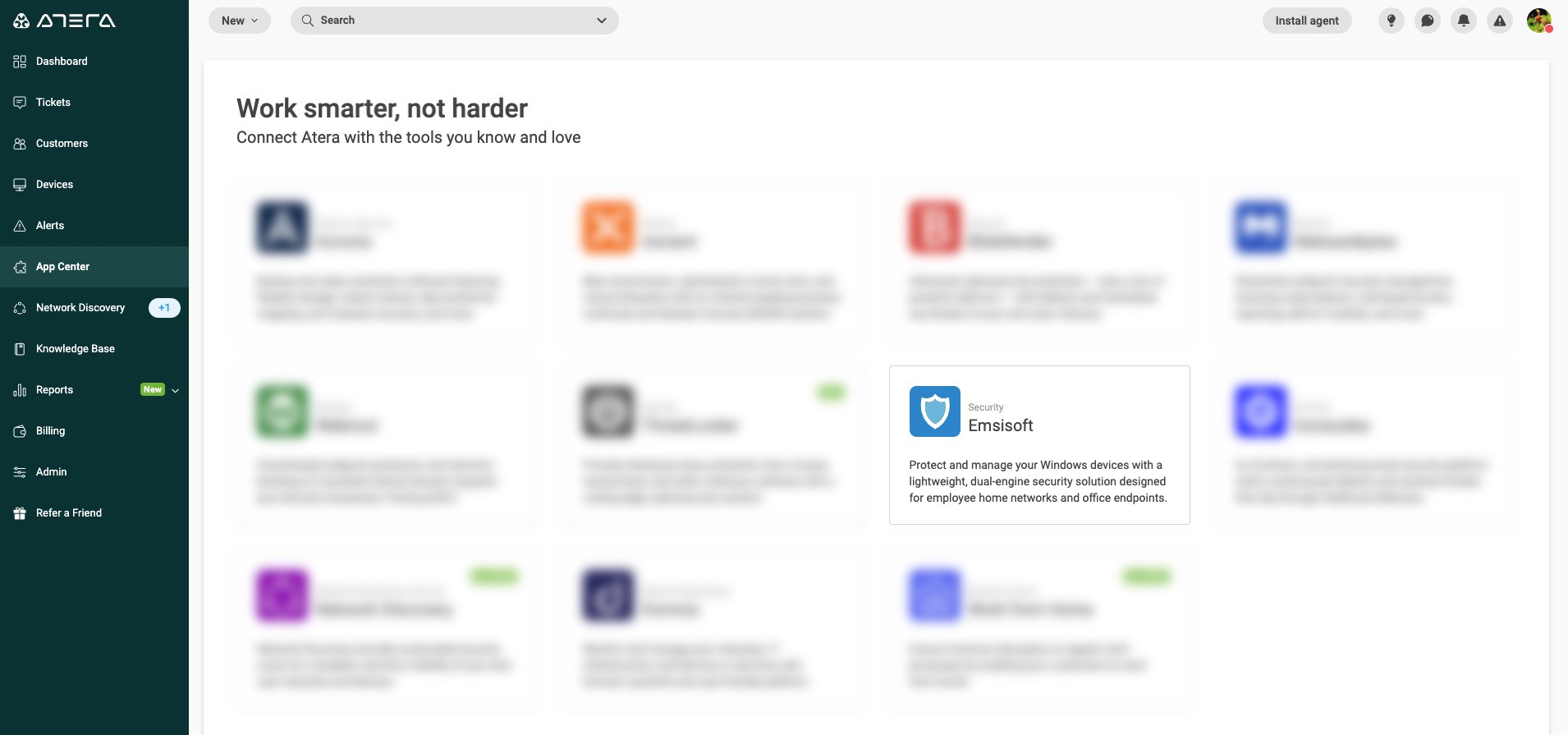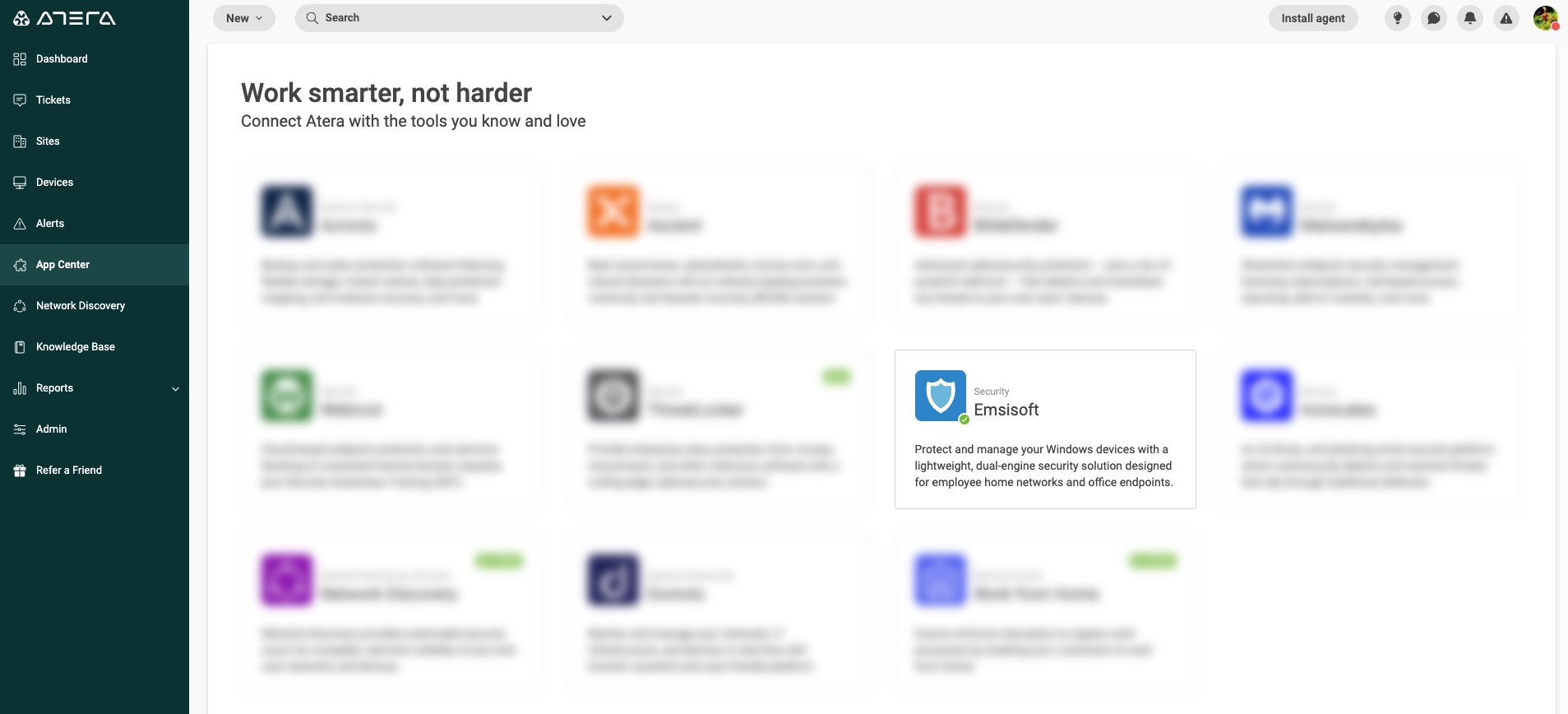 The Emsisoft page appears.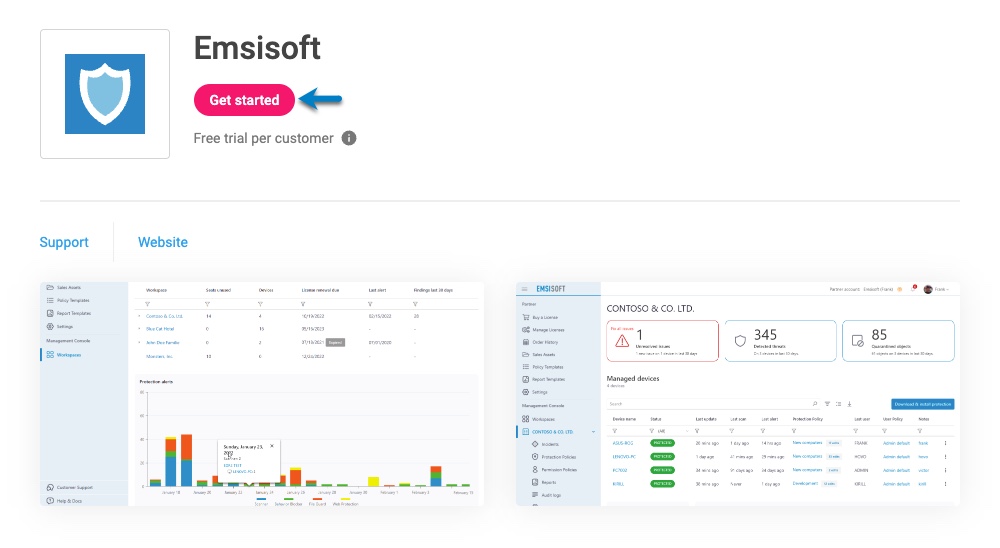 2. Click Get started. The Activate Emsisoft window appears.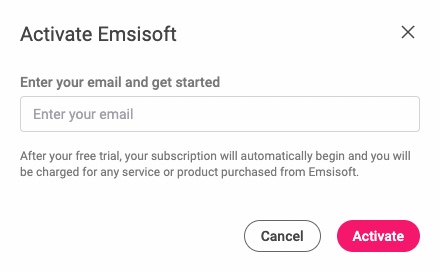 3. Enter your email. Then click Activate.

4. Click Manage account. You will be redirected to the Emsisoft Sign Up page.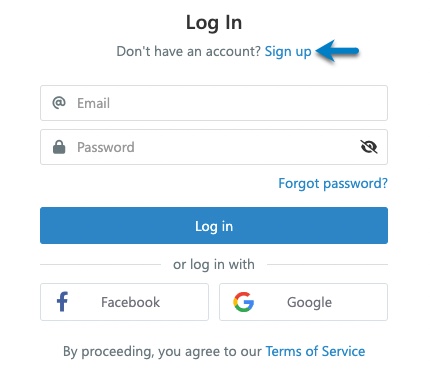 5. Click Sign up and complete the activation process. A verification email will be sent to your email address.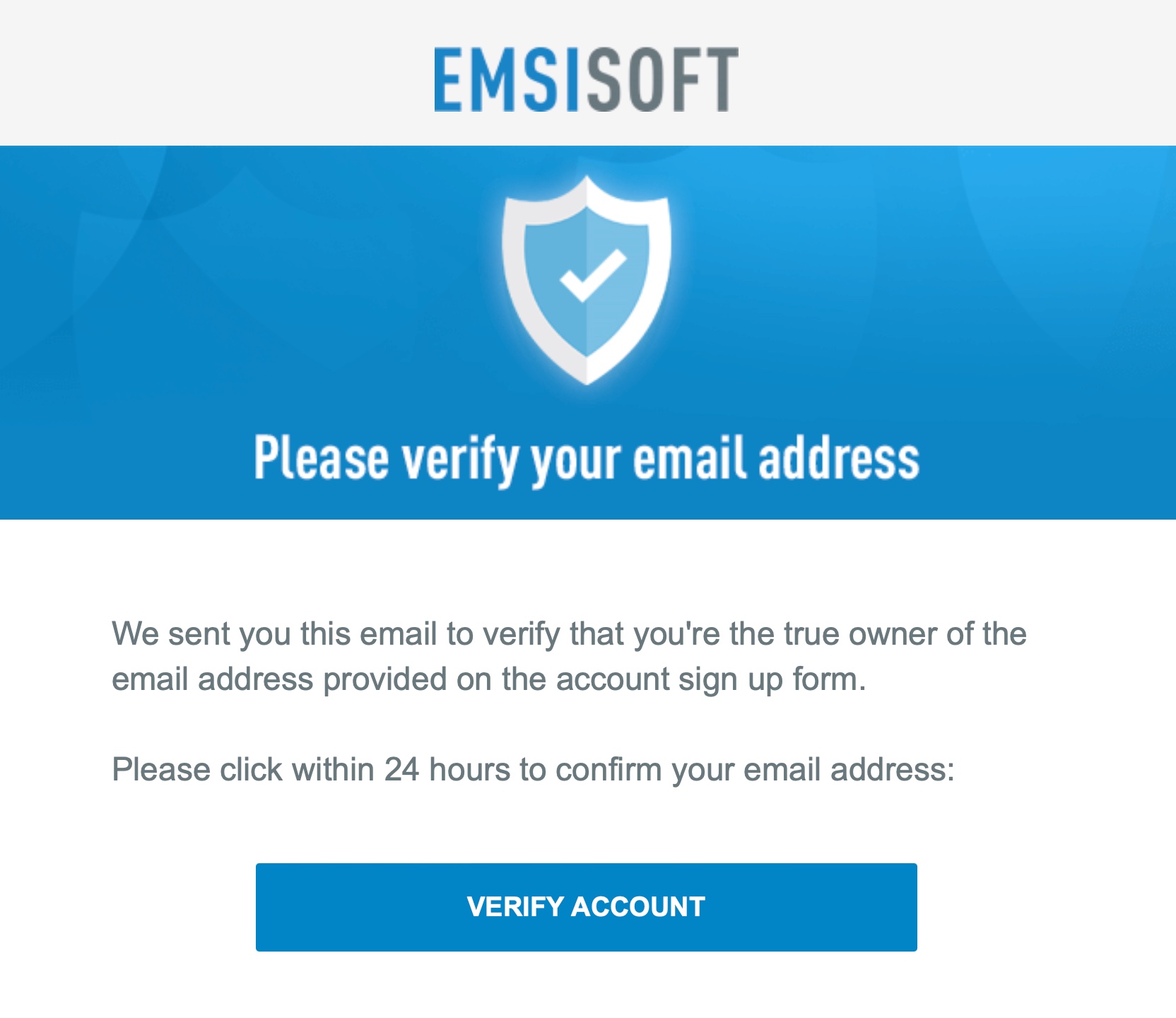 6. Open the email and click VERIFY ACCOUNT. You'll be redirected to the Emsisoft Log In Page.
Manage Emsisoft