This report shows metrics on Service Level Agreements:
Tickets
Tickets Responded
Tickets Closed
Responded in SLA
Closed in SLA
Tickets Valid SLA
Tickets Overdue SLA
Total First Response Exceed
Total Closed Ticket Exceed
Time estimate to complete this procedure:
It should only take about five minutes to run the report. This is a rough estimate based on our experience with several customers.
To run the report follow the steps below:
1. From the left-hand panel click Reports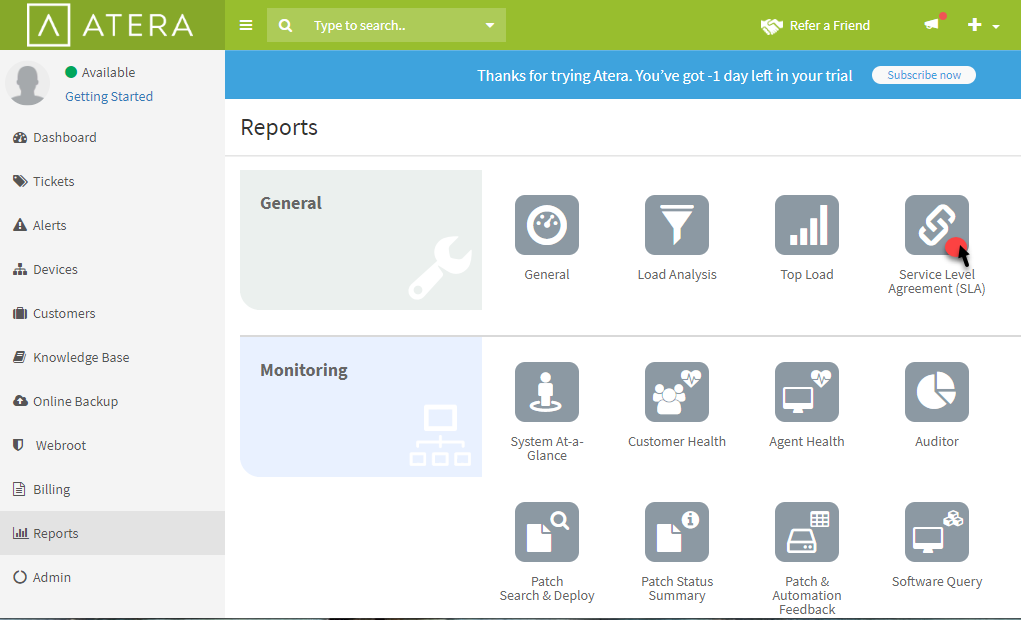 2. Then click Service Level Agreement (SLA)
The Report page displays.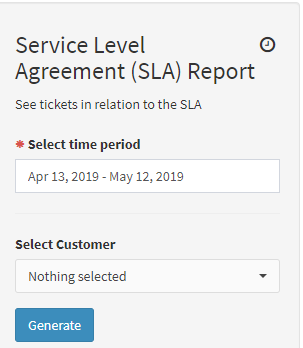 3. Optionally update the reporting time period and click Apply:
Today

Yesterday

Last 7 Days

Last 30 Days

Last 60 Days

Last 120 Days

This Month

Last Month

Last Two Month

Custom Range (Select From and To)
4. Select the report parameters:
4. Click Generate
The Report displays.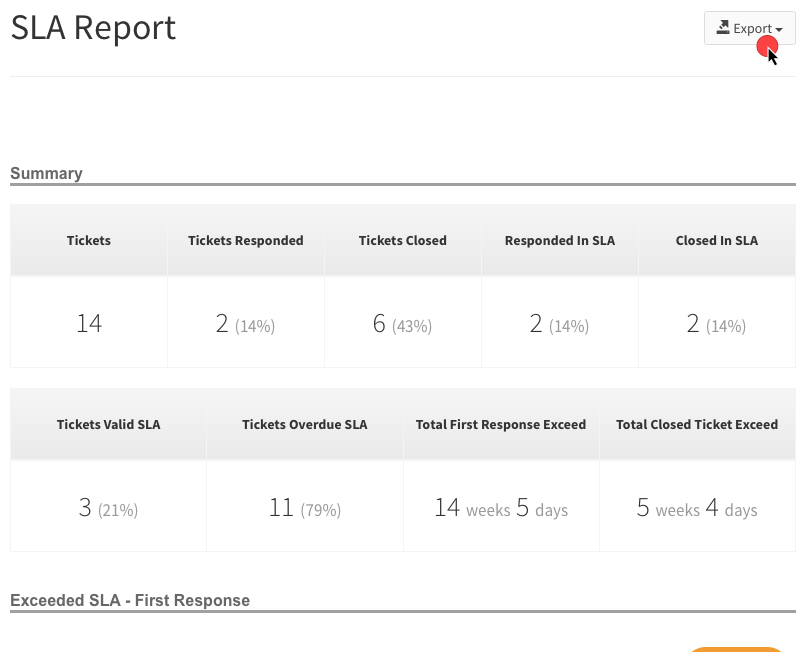 (i) The report can be exported to Excel or PDF by clicking Export.