This report provides the following metrics on SLAs (Service Level Agreements):
Tickets
Tickets Responded
Tickets Closed
Responded Within SLA
Closed Within SLA
Tickets Within SLA
Tickets Breaching SLA
Total 'First Response' Exceeded
Total 'Closed Ticket' Exceeded
To generate an SLA report:
1. From Reports, on the left-hand panel, click Service Level Agreement (SLA).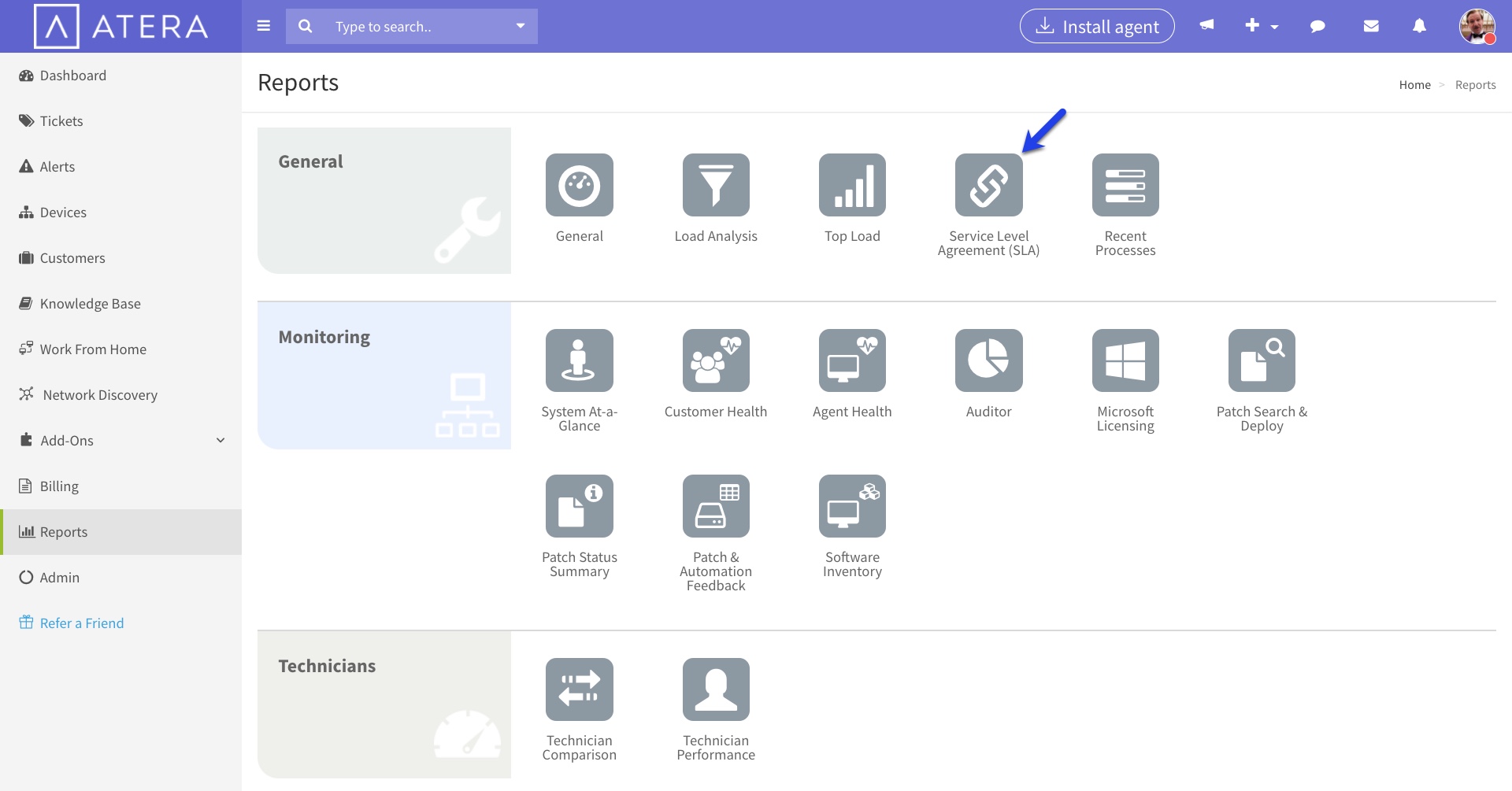 The Service Level Agreement (SLA) Report page appears.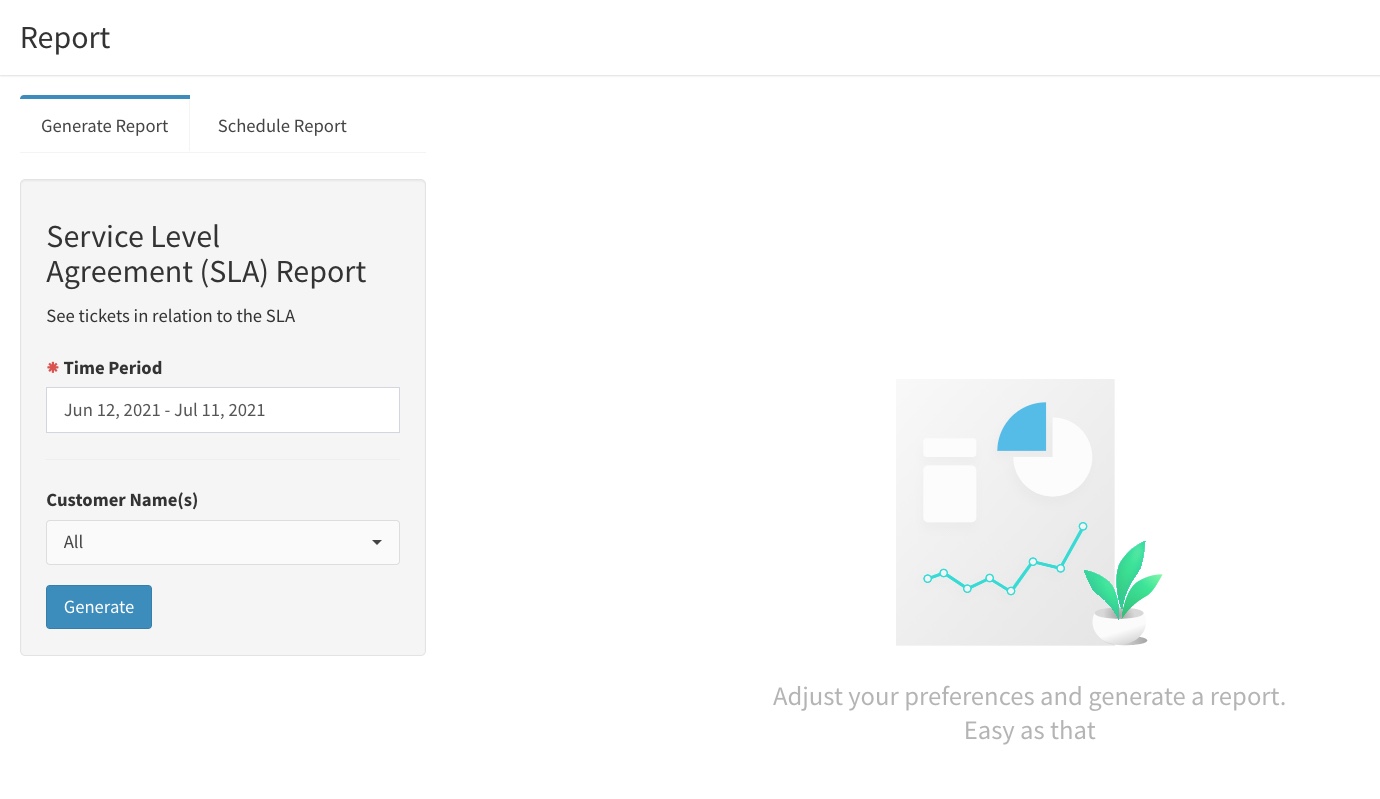 2. Choose your Time Period from the options provided or set your own custom range. Then click Apply.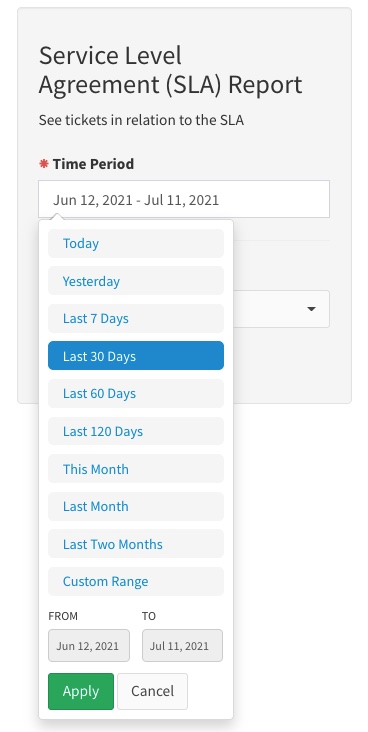 Note: Last 60 Days refers to the previous 60 days while the Last Two Months refers to the previous two calendar months. For example, if you select Last 60 Days on July 15th, the period will be May 16 - July 15. If you select Last Two Months on July 15th, the period will be May 1 - June 30.
3. Select the Customer(s).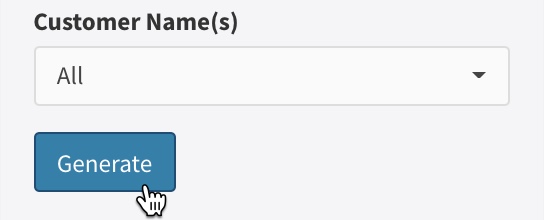 4. Click Generate. The report appears.
Note: The report can be exported to Excel or PDF by clicking Export.