The Agent Health report provides insight into the health of all your customers' agent-monitored devices.
The Agent Health Report
This report shows the following agent health metrics:
Summary
This section of the report shows the number of alerts raised during the selected time period, the backlog, the number of patches still pending, and the average daily storage growth.

Health Score
This section of the report shows the health score for each monitored device. Learn more

CPU & Memory Average
This section of the report shows the CPU and memory averages for your monitored devices.

CPU & Memory Data
This graph shows the CPU and memory usage of your devices. You can toggle viewing of devices and their data type (CPU or memory) beneath the graph.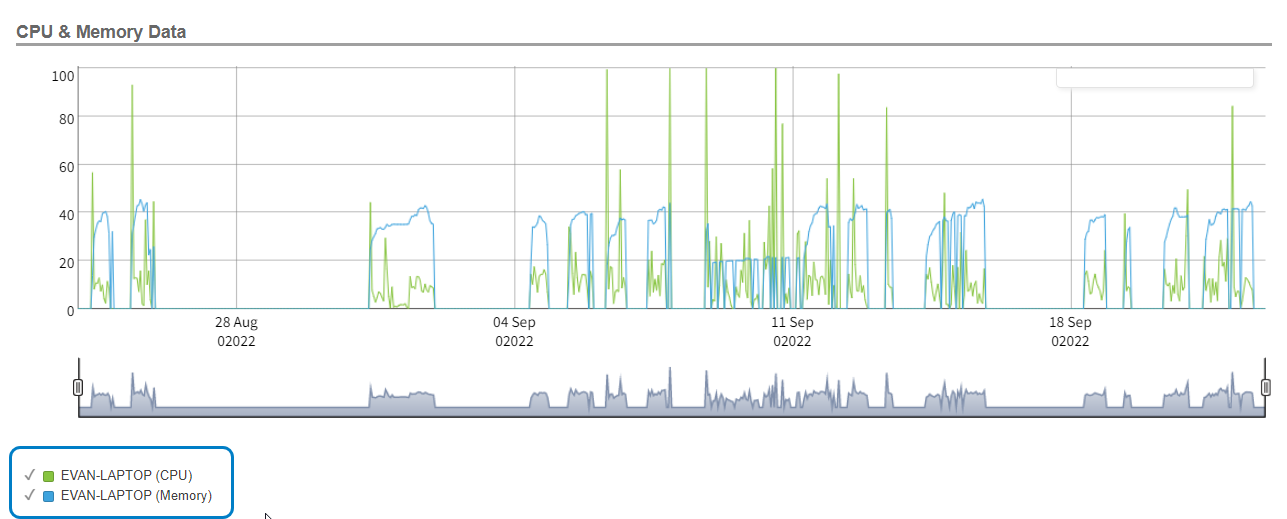 Drag the filters to zoom into a specific date region.
Note: Click the Reset Zoom button to go back to the graph's default view.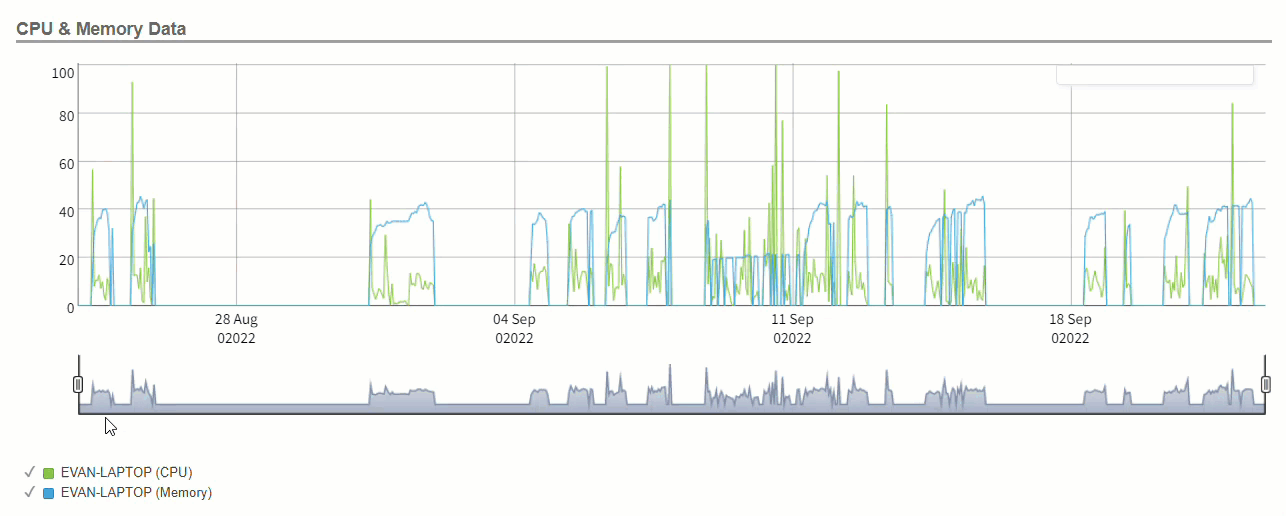 Disks & Exchange
See your agents, their storage locations, the disk space used, and the daily growth rate.

Common Historical Alerts
See a list of the most common historical alerts affecting your devices, including the agent name, alert title, alert severity, how often the alert was repeated, and the alert category.

Generate an Agent Health report
To run the Agent Health report:
1. From Reports, on the side panel, click Classic Reports > Agent Health.
The Agent Health Report page appears.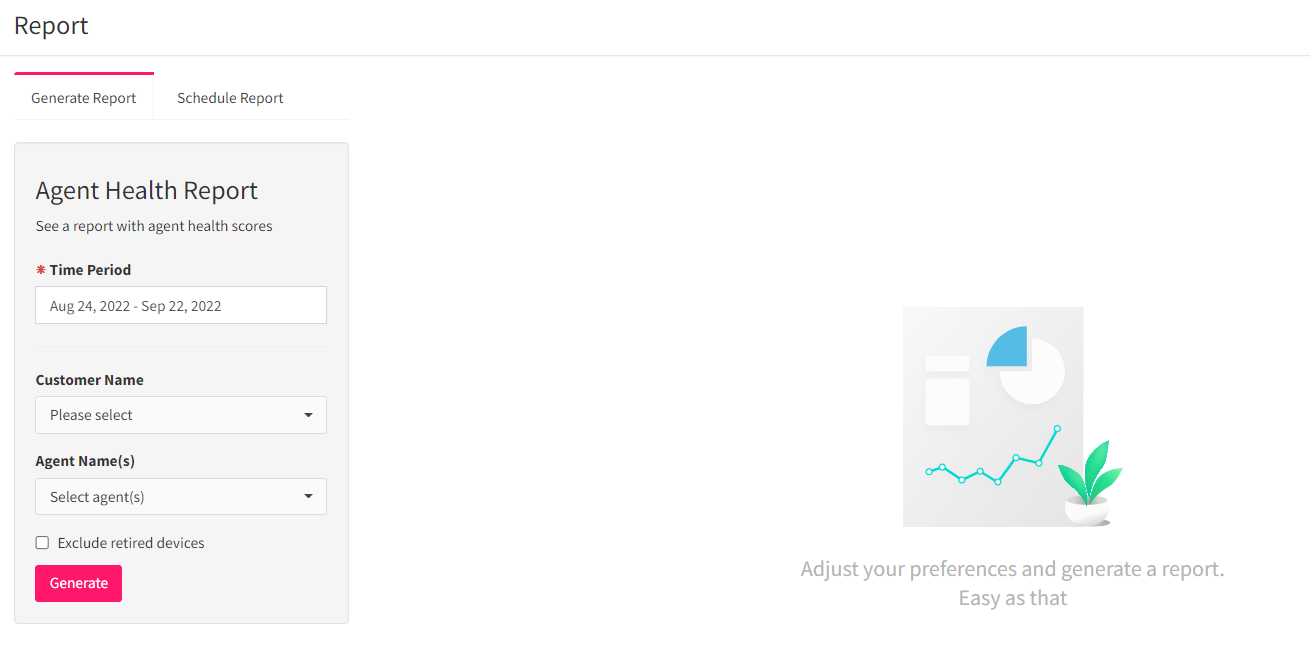 2. Select the report parameters:
Time Period: Today, Yesterday, Last 7 Days, Last 30 Days, Last 60 Days, Last 120 Days, This Month, Last Month, Last Two Months, or Custom Range.
Customer Name
Agent Name(s)
Note: If you'd like to exclude devices that are no longer in use, check Exclude retired devices. To define a retired device, go to Admin > Settings > Devices. Learn more
3. Click Generate. The Agent Health report displays (see What is in the Agent Health Report).
To export the Agent Health report:
Click the Export dropdown in the upper-right corner and select PDF.

Schedule Agent Health Report
You can schedule the Agent Health report to be delivered to your customer's or technician's inbox on a regular day/time of your choosing. Check out this article to learn more about scheduling a report.