The Atera agent monitors the availability, performance and health of the workstation\server, and must be installed on all computers and servers you wish to monitor. This allows Atera to alert you when a critical system or resource is down, degraded, or has reached a predefined threshold parameter. Learn more about the Atera agent, including system requirements
This article explains how to install the Atera agent on a Mac OS device.
To Install an Agent Using Terminal
1. Click the Install agent button at the top right of the Atera dashboard.

The Download agent installer appears.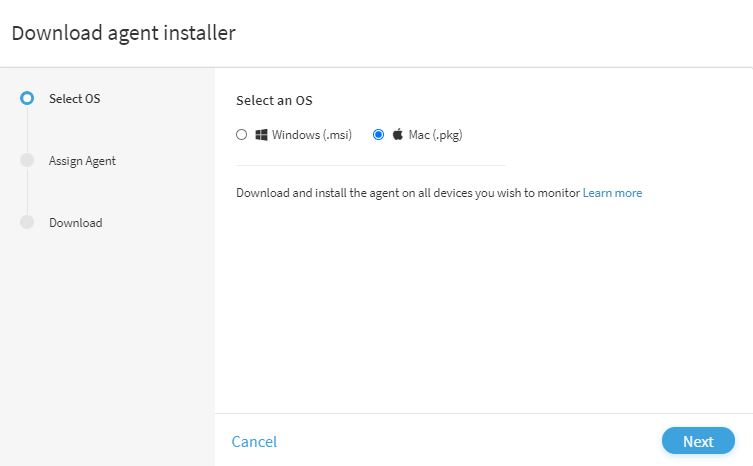 2. Select Mac OS, then click Next.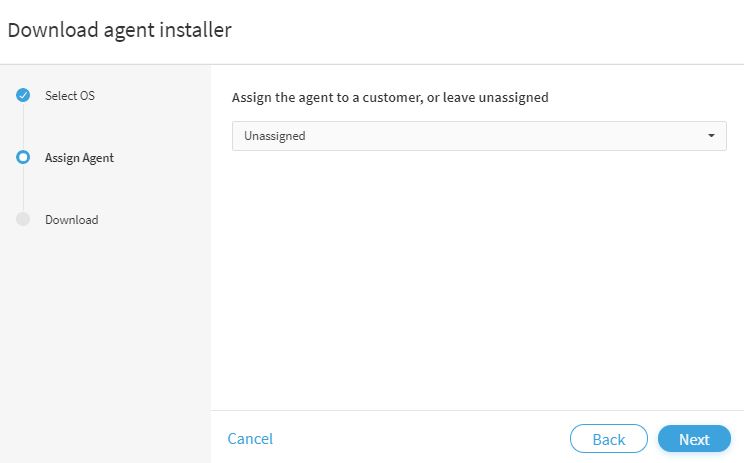 You can download either an 'Unassigned' agent, or one specific to the customer (which auto assigns devices to the customer).
3. Make your selection, then click Next.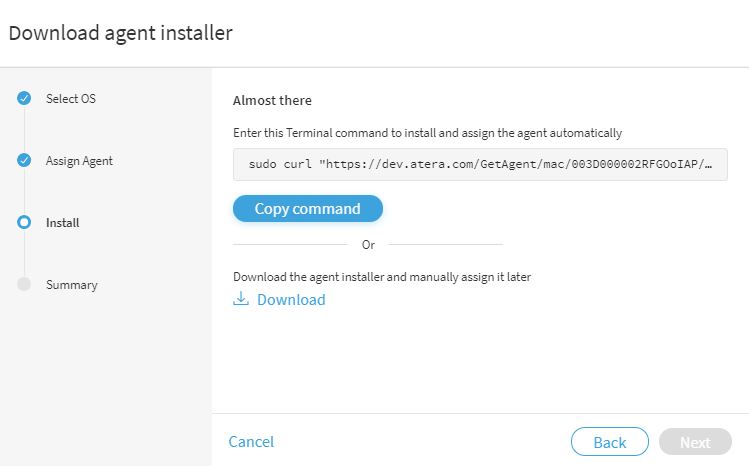 4. Click Copy command to copy the Terminal command. Then paste it in Terminal, and press Enter.
(Terminal can be accessed in Applications > Utilities folder > Terminal)
Voila! The Atera agent downloads, installs, and automatically assigns the device to the customer you specified (if applicable).
Note: For ease and efficiency, we recommend installing the agent as specified above. However, you can also install and assign the agent manually.
To Install and Assign an Agent Manually
1. In step 3 of the wizard, instead of copy/pasting the Terminal command, click Download to download the agent installer.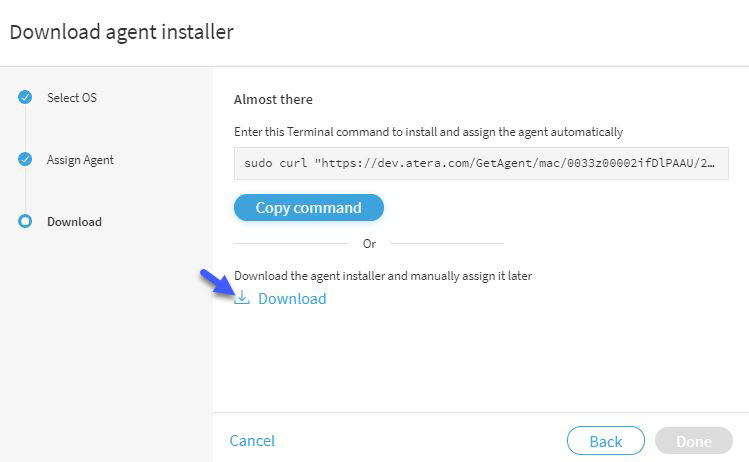 2. When the download is complete, open the agent installer package.
The setup assistant appears.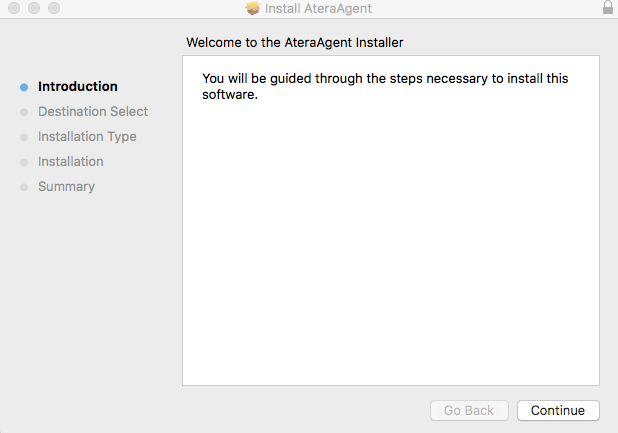 3. Follow the setup assistant's prompts. To automatically assign the agent (device) to a specific customer, check the box next to Check to edit customer (Optional), add your account password, and select the customer name from the dropdown menu. If left unchecked, the device will be categorized as 'Unassigned' (you can manually assign it later).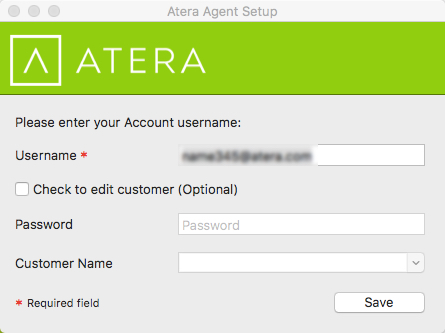 4. Enter your Atera account username. Optionally, you can edit the customer, and click Save.
You're all set! Your agent will now appear in the Mac Finder, as well as on the Atera platform.