This article will walk you through the process of creating a product or expense for the purpose of charging customers, as well as adding the product or expense to a customer ticket
Note: The billing currency is based on the region you initially register your Atera account from. The address can be added/updated from Admin > Settings. If the currency is not displayed correctly according to your region, please contact our support team
To create a product or expense:
1. From Admin, on the left-hand side, click Products & Expenses.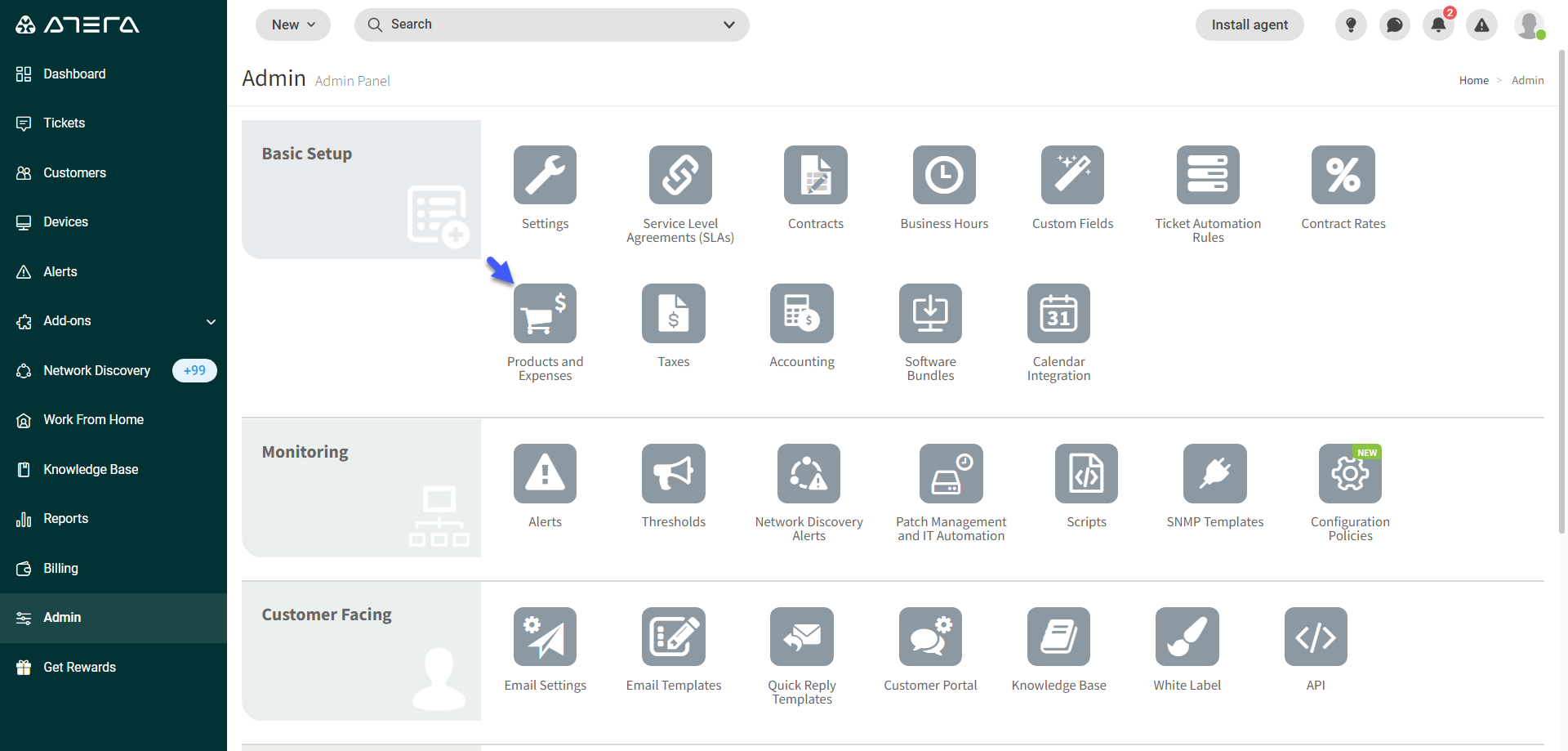 The Products & Expenses page appears.

2. Click Add product item to create a product. Or click Add expense item to create an expense. The Add Product/Expense Item window appears.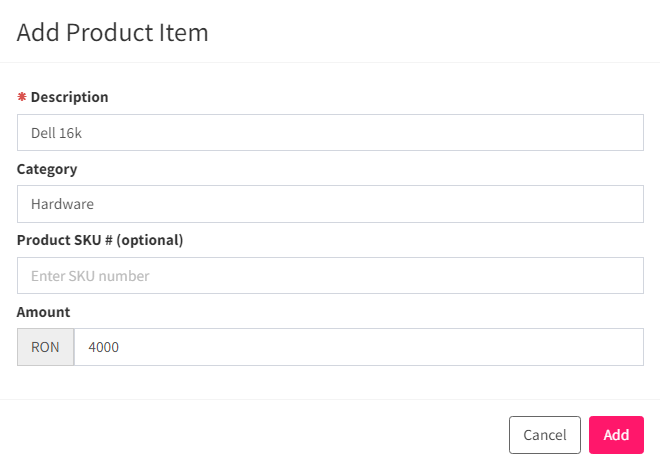 3. Fill in the details:
Description
Category
Product SKU # (optional)
Amount
4. Click Add.
Nice! Your product and/or expense has been added.
Add a product or expense to a ticket:
1. From the Tickets page, click on a ticket to open it.

The Ticket page appears.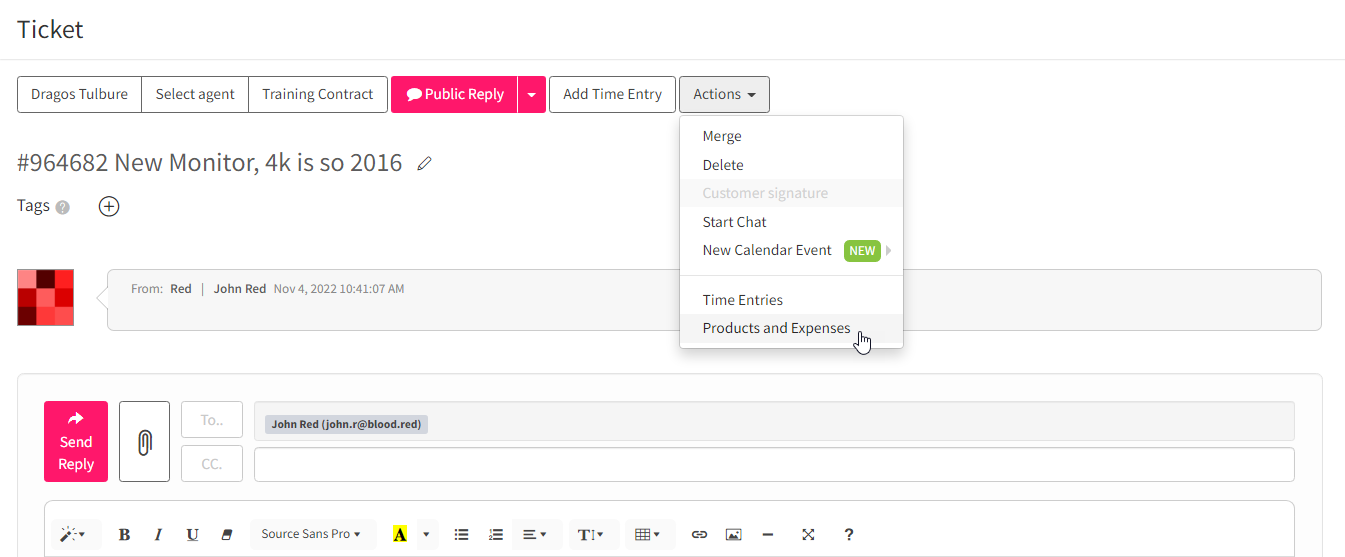 2. Click the Actions dropdown and select Products & Expenses.
The Products and Expenses List appears.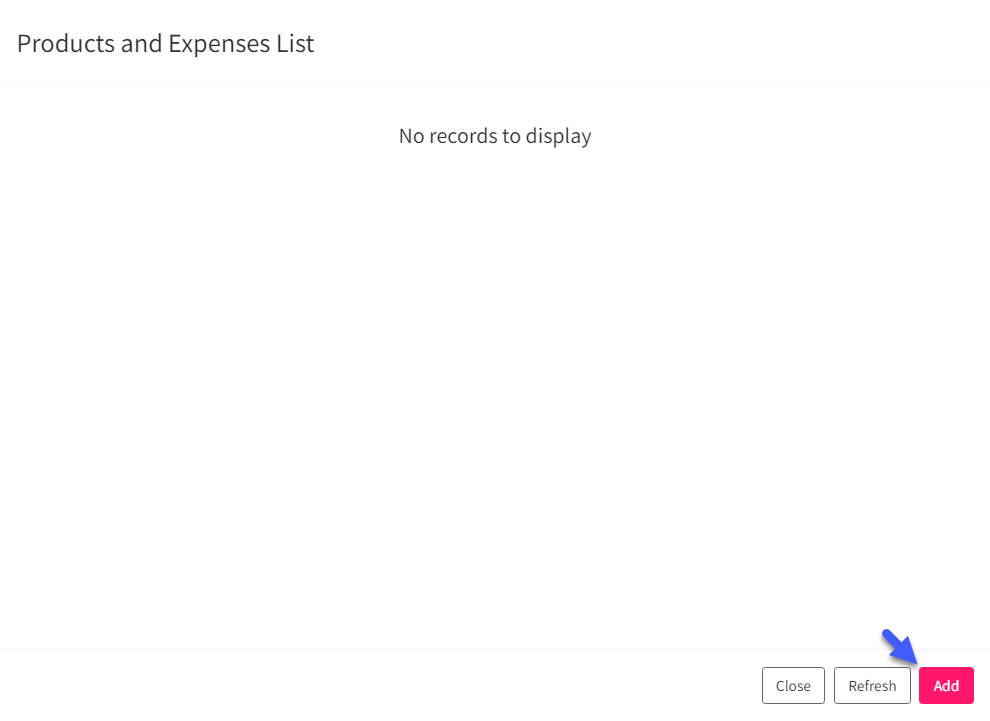 3. Click Add to add a product and/or an expense.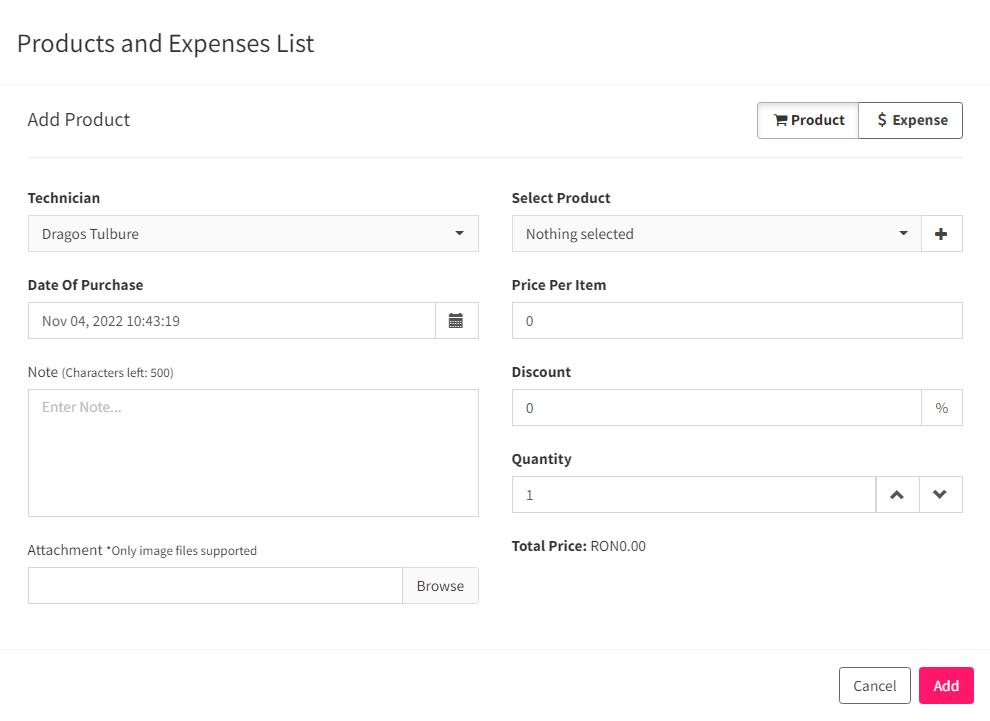 4. Fill out the details:
Click on either the 'Product' or 'Expense' tab.
Enter any relevant notes associated with the product or expense.
Attach any relevant files.
Select the product or expense from the dropdown menu. Or click the plus sign to create a new one.
Include the price per item, discount, and quantity.
5. Click Add.
Note: Change between products and expenses by clicking on the respective button in the top-right of the window.