A script is a list of commands that are executed to automate processes on a computer. To run a script immediately on a specific agent (or agents), you must first create or upload a script. Learn how to create and upload scripts. Scripts can also be cloned (and customized) from the Shared Script Library.
To run a script:
1. Click Devices, on the side panel.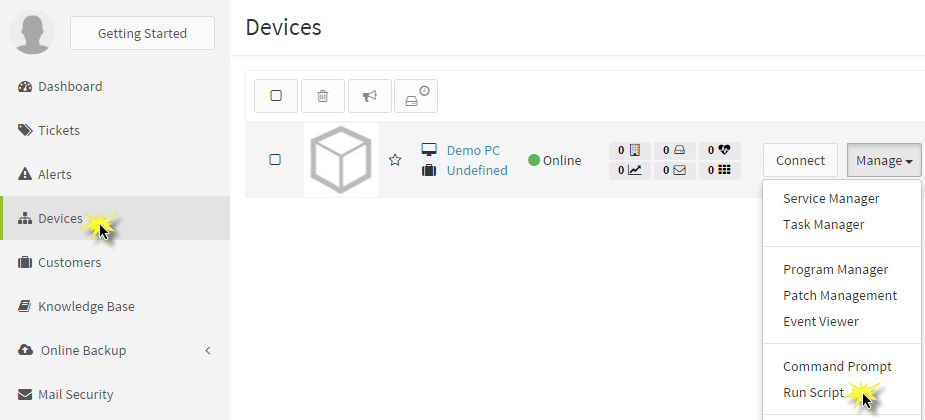 2. Under the specific agent's Manage menu, click Run Script.
The Run Script screen appears.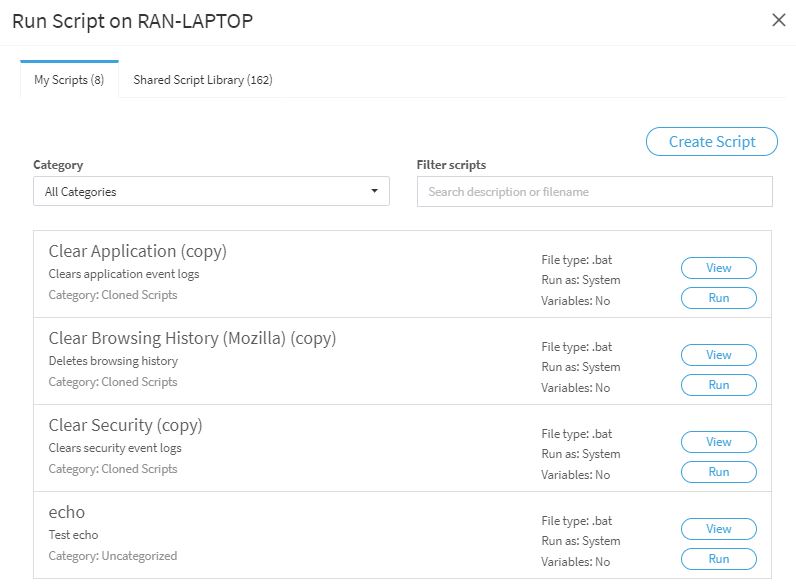 3. Select the script you wish to run, and Click Run.
The script will run.
Note: We support the following scripting formats:
MSI

Bash files

CMD files

Powershell